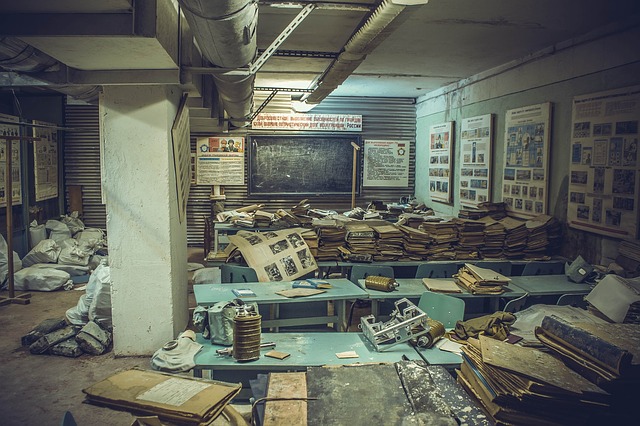 blut_und_glas: Eigentlich ist das alles deine Schuld…
yandere: Wieso? Du hättest wissen müssen, dass das passiert, als du mir die Liste in die Hand gedrückt hast.
blut_und_glas: Es ist ja nicht so, als ob da nicht auch noch (56 – in Worten: sechsundfünfzig -) andere Vorschläge auf der Liste gestanden hätten…
yandere: Du meinst die Chance war nur bei 8%?
blut_und_glas: Nachdem das schon das assoziative Karnevalsthema ist, welche früheren Artikel assoziieren wir denn über wie viele Ecken damit?
yandere: Nachtisch wäre jetzt mein erster Gedanke… Könnte auch gut sein das ich grad nur unterzuckert bin.
blut_und_glas: Und welcher Artikel soll der Nachtisch sein?
yandere: Esspapier, Glückskeks, Obst
blut_und_glas: Na, wenn wir das so spielen, dann fehlen noch Eislutscher.
yandere: Das macht aber den hübschen Dreiklang kaputt, der das Karnevalsthema auszeichnet.
blut_und_glas: Ich hab nicht damit angefangen einfach alles aufzuzählen, was irgendwie entfernt etwas Nachtischartiges im Titel führt…
yandere: Stimmt schon… und alles recht verschiedener Kram. Wobei der Eislutscher wirklich nur die Namensähnlichkeit zu Nachtisch hat.
blut_und_glas: Du kannst bestimmt auch astreine urbane Raumfahrerlegenden für Blue Planet aufziehen, in denen die Eislutscher tatsächlich gegessen werden.
yandere: Kannibalen auf Poseidon, den Eislutschern auf der Spur, eine Dokumentation
blut_und_glas: So ungefähr. Raumschiffhavarie, ein Serienmörder in der Besatzung, Absturz in der Wildnis, …
yandere: Jetzt sprechen wir die ganze Zeit von Lutschern, dabei ist da ja noch der wunderschöne Obst-Artikel um bei Blue Planet zu bleiben. Das ist eh so ein Thema, was mich immer wieder bei Rollenspielen begeistert, wenn nicht nur die Fauna sondern auch die Flora beschrieben wird.
blut_und_glas: (Und ich dachte schon du kommst jetzt mit Vampire, weil du die Lutscher so betont hast…) Vielleicht ist deshalb im Einleitungsbeitrag für das Thema auch die Idee der Poseidonvanille bei den konkreten Assoziationen aufgetaucht. Wobei ich noch gar keine Vorstellung habe, ob die nun so ähnlich wie Vanille aussieht, oder so ähnlich riecht/schmeckt.
yandere: Ich denke Vanille wird hauptsächlich über den Duft oder Geschmack definiert. Ums Aussehen geht es da nicht so wirklich.
blut_und_glas: Bei Vanille als Aroma sicherlich. Bei Vanille als Pflanze bin ich mir weniger sicher. Abwarten.
yandere: Was würdest du denn noch an Artikeln mit dem Thema assoziieren?
blut_und_glas: Moly ist als Kraut vom Gewürz nicht weit weg. In den letzten 10 BTLs steckt zwar auf den ersten Blick vielleicht nichts drin (auf den zweiten ist die grüner Tee-Hälfte von Raw Flesh/Green Tea aber zumindest anteilig diesen grüner Tee-Süßigkeiten, die unser Hoffotograf aus Japan mitgebracht hat, zu verdanken), aber die 100 BTLs, an die die Liste eine Hommage ist, hatten einen Eintrag, der Chocolate hieß (Electric Chocolate um genau zu sein… …was wiederum etwas mit einer Mage-Chronik zu tun hat – so viel zum assoziativen Vorgehen bei Rollenspielen…). Nachdem ich den Einstiegsartikel mit It Won't Do to Dream of Caramel betitelt habe, dürfte Formulation 99 offensichtlich sein. Und… …aber du wolltest ja Dreiklänge, glaube ich?
yandere: Mach ruhig weiter ich find es faszinierend deinem Gedankenstrom beizuwohnen…
blut_und_glas: Liebe geht bekanntlich durch den Magen. Und wenn wir bei Schokolade, Glückshormonen, Süße, Wärme sind, dann können wir auch fast noch das Gefühl als solches mitnehmen, aber wir kommen in die Gegenden, wo die Assoziationsketten in Beliebigkeit zu zerfransen beginnen.
yandere: Ich muss auch sagen die erste Hälfte deines Gedankenstroms war weitaus mehr "on point"… Ich glaub ich bin schon by Love Life ausgeschert.
blut_und_glas: Die Präsentation folgt nicht zwangsläufig der Stärke der Bezüge (oder der zeitlichen Abfolge). Aus der zweiten Gruppe hat das Kaminfeuer die stärkste bildhafte Assoziation mit dem Thema für mich, da schwingt dampfend heißer Kakao, Schokolade (nicht zwangsläufig in Weihnachtsmanngestalt), Gebäck mit. Die Glückshormon-Schokolade-Verknüpfung zur Schule des Lächelns ist da deutlich kälter, rationaler, aber fusst natürlich auf dieser eben doch sehr prägnanten Paarung. Die beiden anderen sind signifikant schwächer, da stimme ich dir unumwunden bei.
yandere: Ich muss sagen, das ich beim Kamin gar nicht aufs Thema gekommen bin. Jetzt wo du es ausführst seh ich die Verbindung. Vielleicht weil ich bei den Geschmacksrichtungen mehr an Eis denke… Verdammt, jetzt sind wir wieder beim Lutscher.