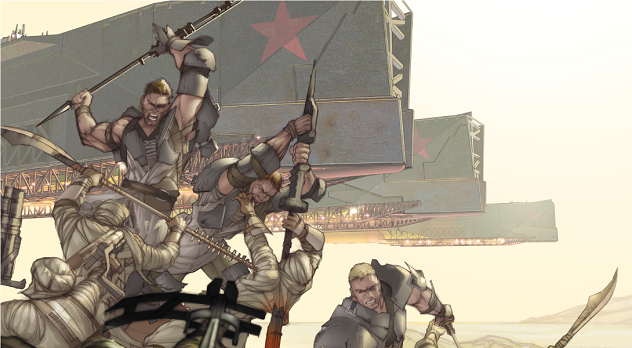 31 attachments and variants for the Red Fleet's modular telekinetic infantry weapon, the hook.
31T1
Telekinesis-Assisted Mechanical Drill
As controlling rotation telekinetically takes more training and concentration, this construction/pioneer tool attachment uses a mechanical system to translate a linear back and forth motion of a manually and/or telekinetically movable lever to drive its drill head.
---
The artwork is taken from The Battle of Kar Dathra's Gate and was used with kind permission of Christian Gossett.
The Red Star and all related characters are ™ and © Christian Gossett. Used with kind permission.
The Red Star Campaign Setting is © Green Ronin Publishing, LLC.