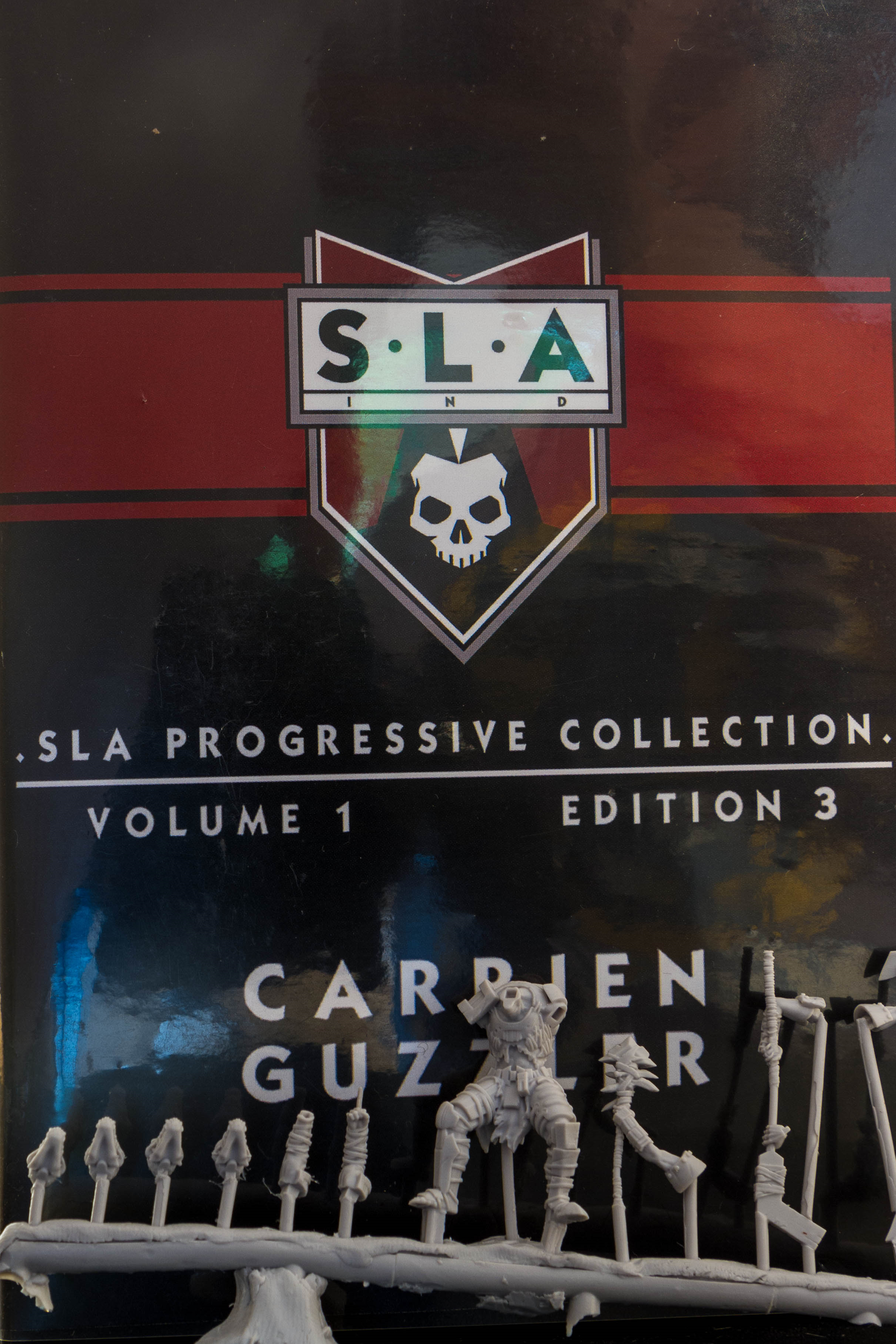 As a sort of countdown to the SLA Open Day event this weekend, we take up our much neglected presentation of the SLA Industries miniatures which have already come our way, with one miniature per day until the event. Restarting where we left off earlier this year, we present the third entry from the SLA Progressive Collection, the Carrien Guzzler.
The heads (four different options) and arms including weapons (five pieces making for three different choices) come separate from the body moulded as a single piece.
Detail and quality of the miniature are good with no casting issues on the miniatures we received.
Front: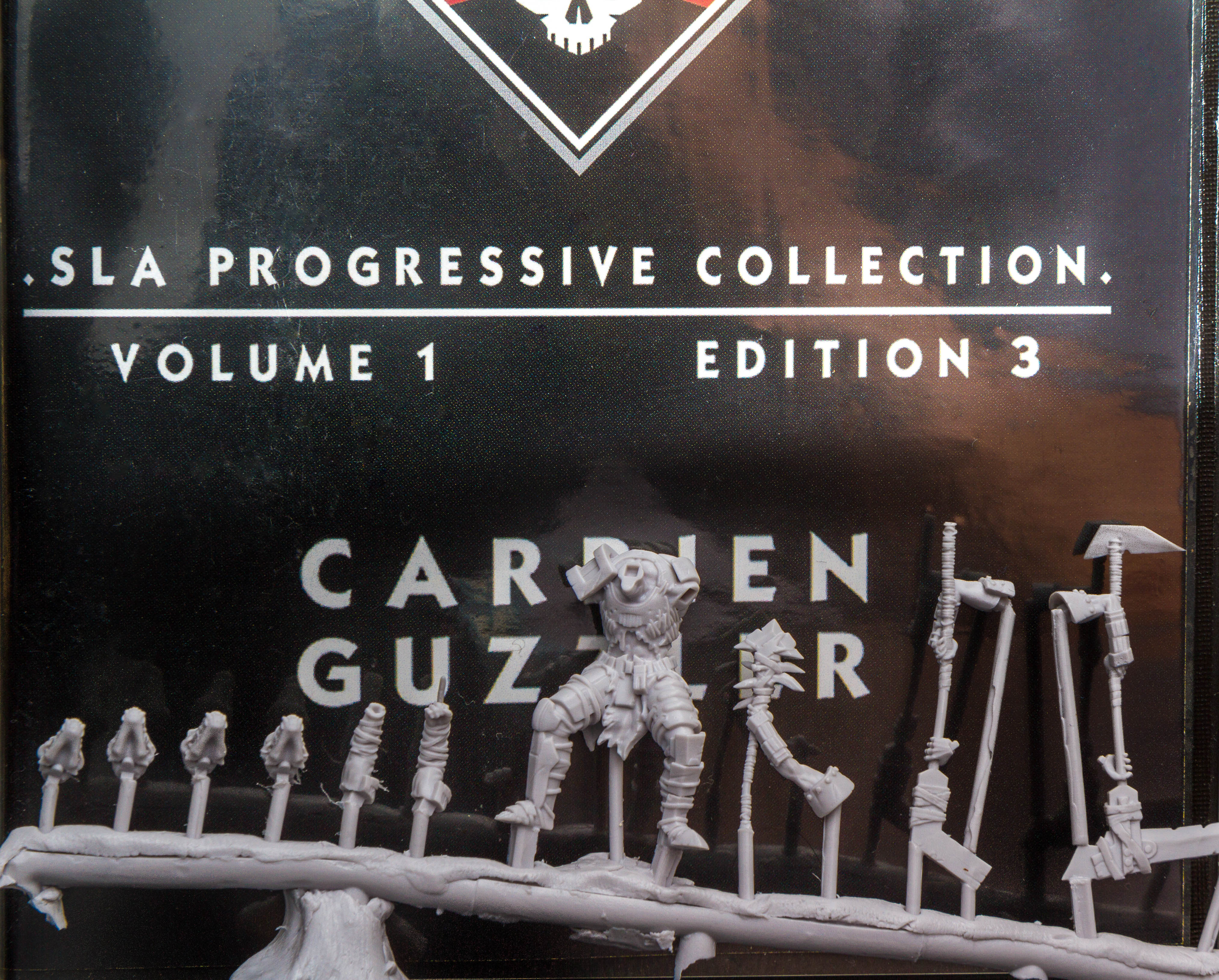 Back: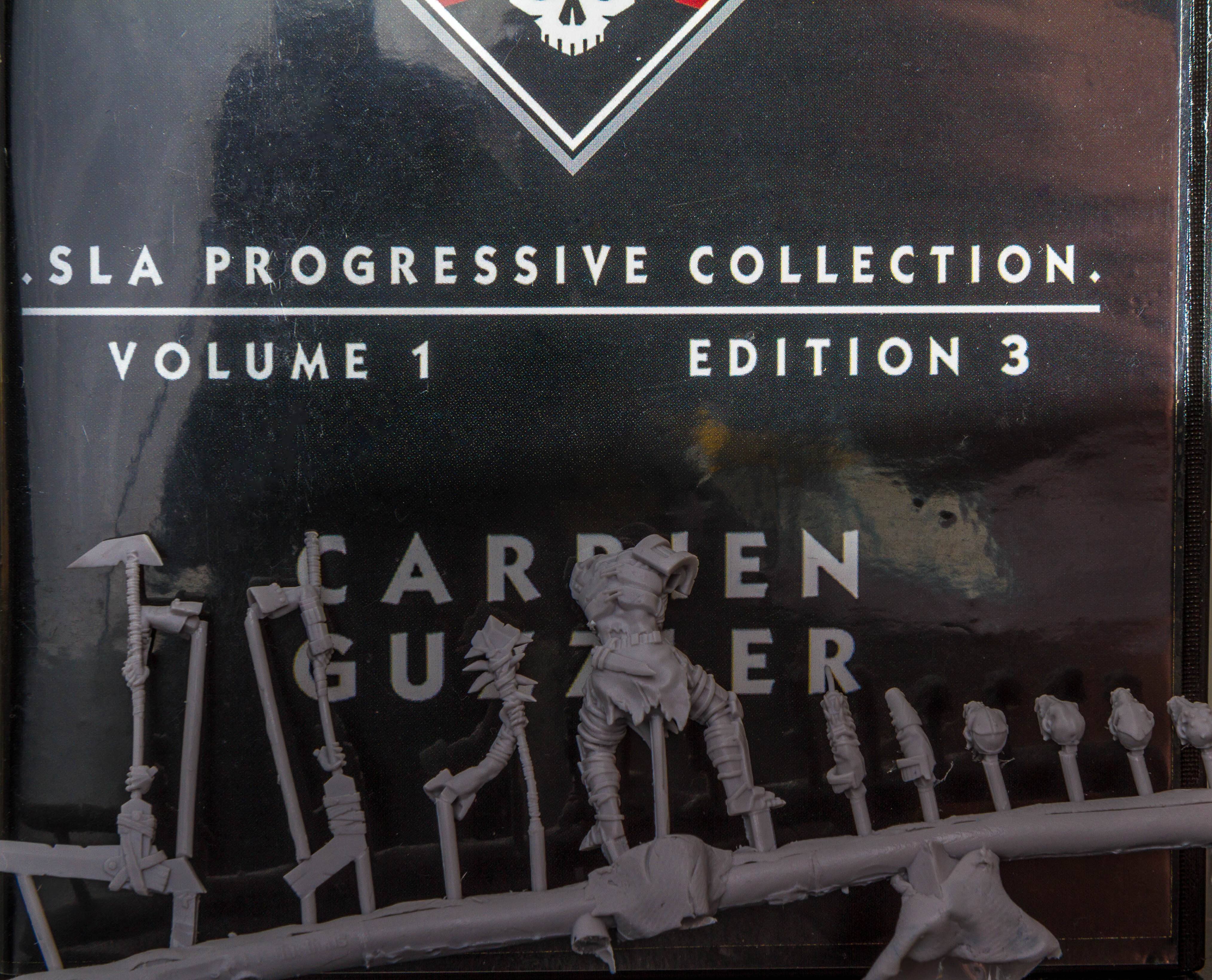 ---
Our previous Progressive Collection presentations: