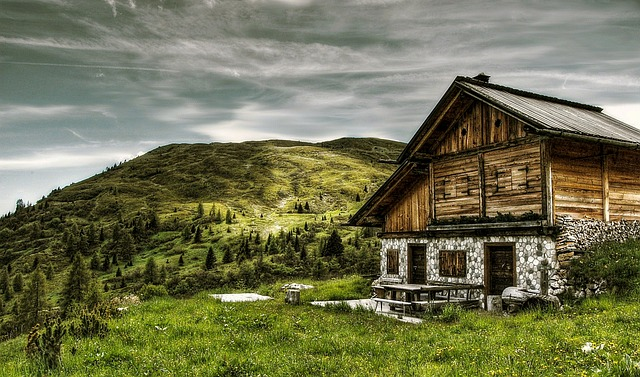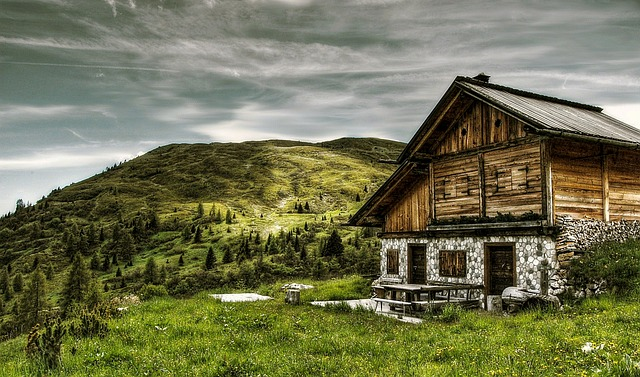 This is an idea which has now fermented for something like ten years in my mind, and it brings together a number of my pet concepts: Non-combat challenges (i.e., adventures ans scenes which are not centered on violent conflict, but which still make use of rules mechanisms allowing tactical decision making), family-based party dynamics/character generation (i.e., parties in which all or most PCs are blood relatives or have otherwise strong, pre-established relations), low-key fantasy (including classic fantasy tropes such as magic, monsters, non-humanoid races and so on, but refraining from the more flashy and over-the-top aspects often dominating D&D campaigns and other game settings), and isolation of player characters (that is minimal or no contact with npcs to give a strong focus on interaction between PCs/players and between the party and the environment).
So, what is it I am talking about?
The homebrew – German working title "Schollenspiel" – I am envisioning here casts the PCs in the roles of a peasant family working a secluded plot of land surrounded by wilderness. In this environment they are confronted with challenges both mundane (but still probably dangerous in the extreme) and supernatural, which they have to deal with lacking most of the options normally available to PCs in fantasy games – neither are they a band of trained warriors, packing magical weapons, enchanted armour and devastating combat spells, nor do they have the option to skirt around a danger or withdraw to regroup and reconsider before confronting it once again. They may well be extraordinary, even heroic folk (no one says farmer John of Oxville can't be the strongest man in the realm!), but they are still farmers, their weapons are going to be clubs and pitchforks, their armour thick cloth, and what magic they have might come down to a wisewoman's healing poultice and a prayer meant to ensure good crops. Also, their livelihood depends on their land, and if trouble comes their way, they got to fend it off, before it lays waste to all they have worked for.
The game would largely be event driven, with some basic seasonal structure, simulating a game year and its ordinary but important tasks like sowing and reaping, and unforeseen (or not so unforeseen) problems and opportunities which arise around the year: Maybe it's the fantasy cliche of bandits (or orcs) in the woods – just this time, there are no travelling heroes around to deal with them -, maybe an actual dragon rampages through the country side, maybe a drought threatens the crops, maybe the next neighbour has fallen sick and needs help if he is to bring his family over the winter, maybe a local witch feels wronged and has cursed the livestock, or the king needs ablebodied men for his wars, maybe the well has gone dry because the water spirit has been offended, maybe the storehouse has caught fire, maybe a group of strange travellers asks for lodgings …
In the end, presenting a broad selection of interesting events will be a key ingredient to the game.
Ruleswise, and besides a way to generate the above events, the game will have to put some stress on non-combat skills. The rules will need more than the common token way to model such more or less economic issues as the success of the harvest, health of livestock, and other common tasks. This needs to be given a certain weight because the characters will be defined by their capabilities in these areas. It is all good and well that your farmer is a mean shot with her sling… …but this shouldn't help you survive in this game if your wheat refuses to grow. Part of the challenge for players should come frome juggling their characters' actions regarding the current event/adventure with the necessary tasks to successfully farm their plot of land (or raise their animals, or whatever else they might do to supplement their living/ensure their survival over the winter). This means that these things shouldn't be trivialised and oversimplified by the rules – if all I have to do to have a good harvest is to roll dice once (gaining a +5 modifier due to good weather and a -1 because I didn't so much as raise a finger on the field all year, instead running around in the woods hunting orcs and wishing we had played D&D instead…), then this will do little to carry the atmosphere sketched out above. In other words: This game needs to have a strong managerial/business simulation aspect to its rules, complementing the fare of combat and spells.
So, this is the rough outline. Perhaps over the next ten years something more substantial will come of it. We will see.