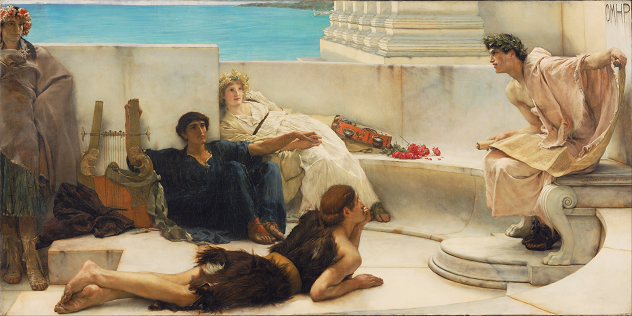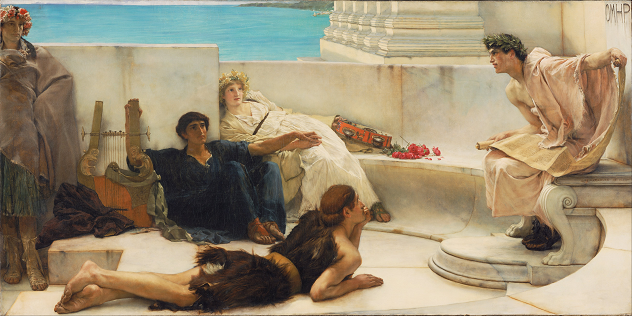 Homer-a-Day, Day 9: Patroklos
Patroklos Pattern Power Armour
Patrokolos pattern power armours are designed to mimic the look – if not the full array of functions and capabilities – of Astartes armour, while being equipped with internal adapters and controls, allowing humans of average build to use armour sized for Space Marines.
In surpressed texts, the origin of the pattern is darkly hinted as being linked to the XX. legion, but despite such blasphemous rumours, there are more than enough imperial – and other – organisations who see great possibilities for the use of these armours unique properties. However, each such use has to be carefully weighted against the chance of invoking the just and terrible anger of the real Adeptus Astartes and the resistance of diverse puritan factions.
A Patroklos pattern power armour follows the rules for standard power armour found in Dark Heresy. It also acts as a disguise, allowing the wearer to masquerade as a Space Marine.
---
yandere: […] Homer weeks for 40k.
blut_und_glas: […] Homer-a-Day?
Homer-a-Day – one Homer inspired Warhammer 40,000 article per day, for one month. Pure hubris, incited when a stroll through our own archives led first to reexamining the Odysseus Pattern Astartes Greatbow and then to the exchange quoted above.
Don't uncork what you can't contain.
---
Image: A Reading from Homer by Sir Lawrence Alma-Tadema (1836–1912).
---
Games Workshop, Warhammer 40,000, Warhammer 40,000 Roleplay, Dark Heresy, Rogue Trader, Deathwatch, Black Crusade, Only War and all associated marks, logos, names, and products are Intelectual Property of Games Workshop Limited and protected by Copyright. These items have been used unofficially and quoted exclusively as reference with no infringement on any associated rights intended and without implying endorsement by the copyright holder. Other contents of this articles are published without permission or license.
Games Workshop, Warhammer 40,000, Warhammer 40,000 Roleplay, Dark Heresy, Rogue Trader, Deathwatch, Black Crusade, Only War und alle zugehörigen Marken, Logos, Namen, und Produkte sind Geistiges Eigentum von Games Workshop Limited und urheberrechtlich geschützt. Diese Elemente wurden inoffiziell und ausschließlich als Referenz zitiert ohne die Absicht damit verbundene Rechte anzufechten und ohne eine Billigung durch den Rechteinhaber zu implizieren. Andere Inhalte dieses Artikels werden ohne Genehmigung oder Lizenz veröffentlicht.