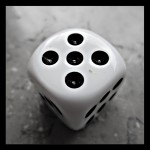 Our older content will become available again as the transition from Drupal to WordPress progresses.
Further changes to the site will be implemented in parallel to the migration and update of the articles.
Until then and throughout June, we will continue with d6 new articles per week, though, starting with 5 articles the coming week:
English articles:
Starting the week on Tuesday, we will revisit The Red Star Campaign Setting once more, this time with stats for the Samsonov Vampire attack helicopter.
On Thursday, instead of a roleplaying article, we look at the traditional miniatures version of Warhammer 40,000. Saint Odile is a new special character for the Adepta Sororitas.
Finally on Saturday, it's npc cabals for Unknown Armies.
German articles:
On Wednesday, Saint Odile already makes her first appearance in German.
On Friday, the same goes for the Unknown Armies article.