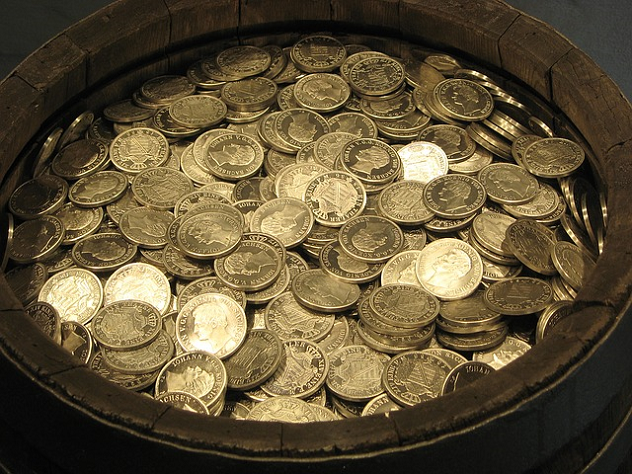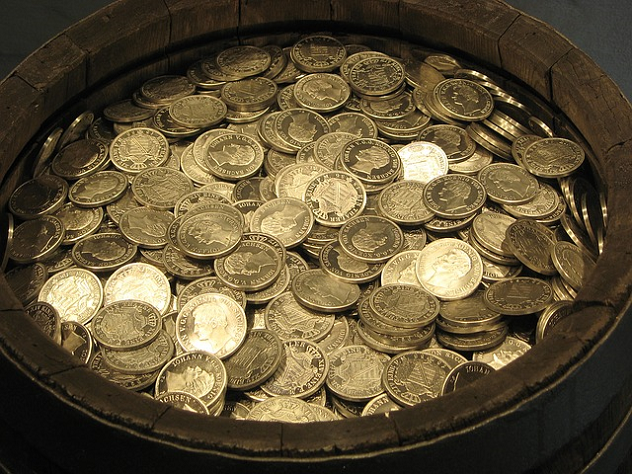 Loot-a-Day, Day 25: Flags & banners
Lebensbanner
The so called Lebensbanner (life banner) was the flag carried by the Kriegerists during their first abortive coup attempt in the southern Volksreich. It was later used in party ritual.
If fragments of the Lebensbanner still exist, they do not possess any special qualities, apart from the endless fascination they hold for Neo-Kriegerists.
Dubious pricvate collectors will probably be willing to pay considerable sums for the rag.
Why The Red Star?
It always gives me a little bit of a warm feeling to use The Red Star with its crossover modern political mythology approach, of all things, to withold any truth and value from the quasi-myths of the nazis.
---
Loot-a-Day is a month-long German blogging challenge by fellow German blogger Greifenklaue, who was inspired by ArtifactaDay which we ran last August as a counterpoint to RPGaDay in Germany. We followed up on this with two more marathons of daily content about artificial creatures and science-gone-too-far, respectively, and now Greifenklaue seeks to spread the format.
---
The Red Star and all related characters are ™ and © Christian Gossett. Used with kind permission.
The Red Star Campaign Setting is © Green Ronin Publishing, LLC.
The Red Star und alle verwandten Charaktere sind ™ und © Christian Gossett. Verwendet mit freundlicher Genehmigung.
The Red Star Campaign Setting ist © Green Ronin Publishing, LLC.