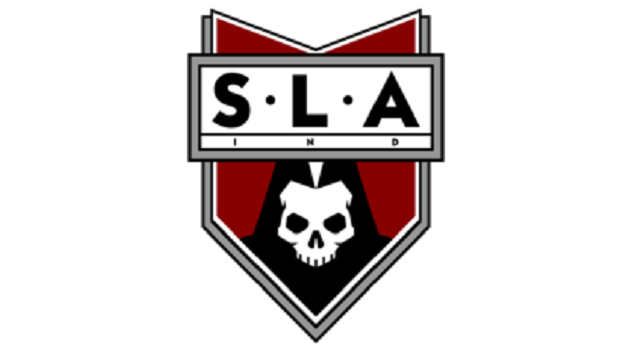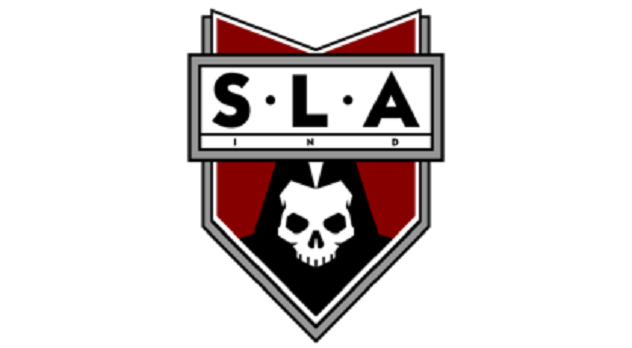 Over the last few weeks there has been a surprising amount of news regarding SLA Industries, which seems in the process of breaking from one of the game's regular hiatuses. Most of these come from Darum, although Nightfall also confirmed that things are picking up speed once more.
The story so far: First we got a sneak peek of the first SLA Industries miniatures, followed by some more information on the bundling of the miniatures with other limited merchandise, and then the big update anounncing plans for a skirmish wargame and a reprint of the RPG books.
Today saw another update giving some more details and background on the three tiered approach Daruma is planning to take.
"Phase 1" was stated to be up and running with the merchandise already on sale (I should know, I am wearing some of it at this very moment) and the first miniatures in production and some of them actually distributed at UK conventions (see here for a blogger who got some, including pictures).
"Phase 2", the reprint of the RPG, is planned to be funded via sales of the Phase 1 products. Nightfall is going to redo the master file of the core rulebook, from which an initial print run of 1,000 copies (possibly more) is then going to be produced. No timelines for this reprint were anounnced, although previously early 2016 had been given as the earliest realistic estimate.
Aside from the core rulebook, Karma, Mort and CS1 have been confirmed, with the other out of print titles strongly hinted at (that would be the Contract Directory, Hunter Sheets Issue 1 and Key of Delhyread if they go for everything – as they were talking about "all of the books", the GM Screen and its accompanying sheets may or may not be included).
Also mentioned were a "surprise or 2" from Dave, so this may indicate new content beyond the reprints and the previously anounnced print versions of the existing pdf-only products.
"Phase 3", finally, is going to be the skirmish wargame. Development of the rules was stated to have already begun, but the big news here was that "[Daruma] have had a request from 1 of the biggest names in the Industry to be involved". A 12-18 months timeline was given for the skirmish game with a playtest version of the rules planned to be made available for free as soon as it is ready.
Stay SLA!