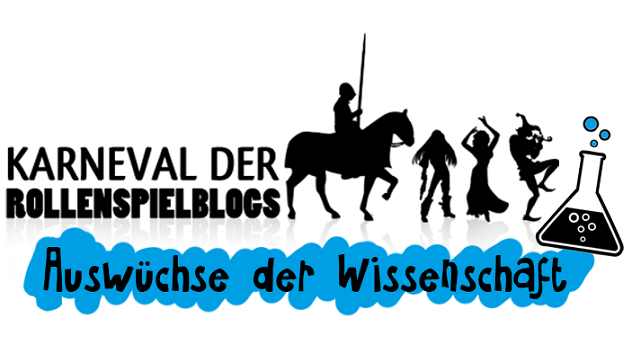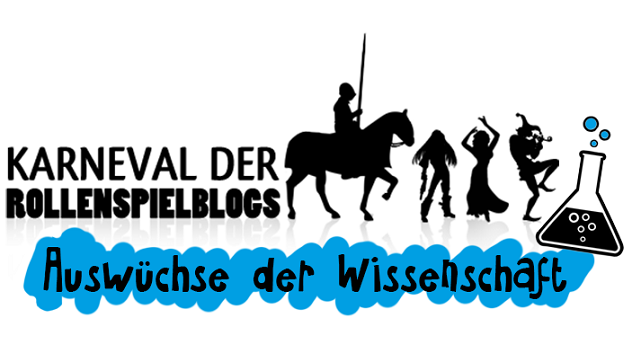 Der Karneval der Rollenspielblogs widmet sich im Mai "Auswüchsen der Wissenschaft".
Auswüchsen wie der Spektrallobotomie in The Red Star, mit der Unsterbliche zu geistlosen Schatten gemacht werden können.
Vorgeschlagen wurde das Thema von Nerd-Gedanken, die sich auch um die Organisation kümmert.
Spektrallobotomie
Entwicklungsnotizen:
Wie schon beim Ghost Taser führt mich die Assoziationskette zu Auswüchsen der Wissenschaft bei The Red Star in die Richtung der systematischen, industriellen – wissenschaftlichen – Ausbeutung der Seelen Verstorbener, die auch so etwas wie das zentrale "Geheimnis" der Spielwelt darstellt (überhaupt, habe ich dazu in den letzten Jahren relativ häufig geschrieben, und zwar auch immer wieder in verschiedenen Karnevalsumzügen).
Eine Spektrallobotomie ist eine Prozedur, die in manchen Seelengefängnissen an gefangenen Unsterblichen praktiziert wird, mit dem Ziel diese Geister nicht nur ihrer Freiheit, sondern auch ihres freien Willens zu berauben und sie in gefügige Schatten zu verwandeln. Einzig der mit ihr verbundene Aufwand und das Risiko, wertvolle posthumane Energie zu vergeuden, falls die Prozedur mißlingt und der Unsterbliche vollständig vergeht, verhindert ihren flächendeckenden Einsatz.
Ein Unsterblicher, der in einem Seelengefängnis in Fesseln geschlagen ist (einem Bond unterliegt), kann einer Spektrallobotomie unterzogen werden. Der Unsterbliche erleidet hierdurch 1W8 Schaden pro Stufe. Falls der Schaden nicht ausreicht, um den Unsterblichen vergehen zu lassen, verwandelt er sich in einen Schatten.
---
The Red Star and all related characters are ™ and © Christian Gossett. Used with kind permission.
The Red Star Campaign Setting is © Green Ronin Publishing, LLC.
The Red Star und alle verwandten Charaktere sind ™ und © Christian Gossett. Verwendet mit freundlicher Genehmigung.
The Red Star Campaign Setting ist © Green Ronin Publishing, LLC.