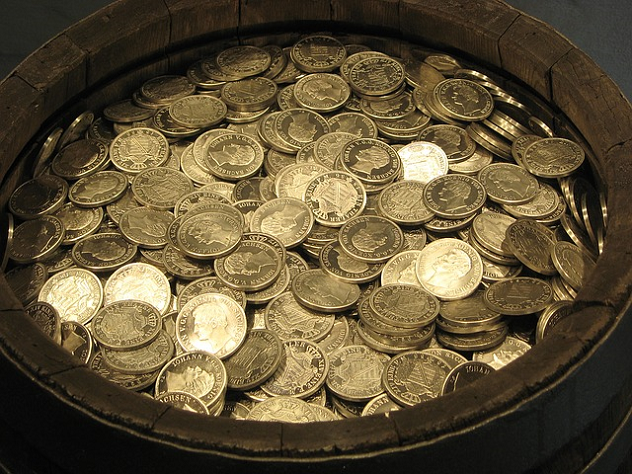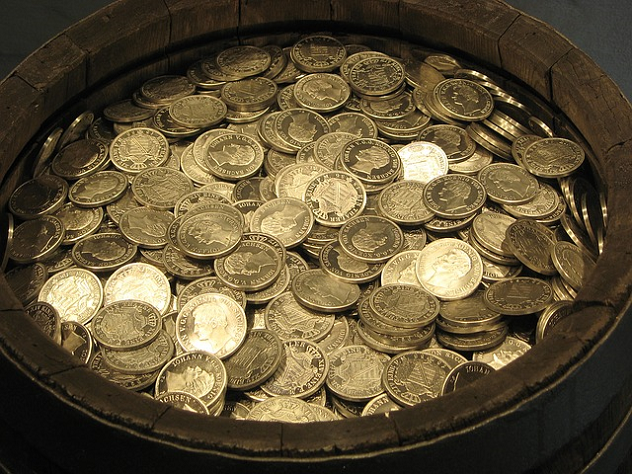 Loot-a-Day, Tag 10: Wertvolles in Kofferraum und Handschuhfach
Emergency Exit
Gefunden im Handschuhfach des Bosses eines für seine extrem Brutalität berüchtigten roten Syndikats, das nach dem Fall der UdRRS in die WTA emigrierten Verbrechern, ehemaligen Soldaten der Roten Flotte und Mitgliedern des Kommissariats und anderer Sicherheitsdienste aufgebaut wurde, ist der immer wieder als Sicherheitsmaßnahme erwähnte "Emergency Exit" nur ein Beispiel für die Selbstverständlichkeit mit der sich das Syndikat militärischer Technik bedient und für das Niveau der technisch-magischen Fähigkeiten, über die es verfügt, um solche nicht-standardisierten Apparaturen herzustellen.
Unter dem Klappdeckel des ungefähr handtellergroßen Geräts mit seiner angestoßenen Plastikverschalung verbirgt sich einfach nur ein großer roter Knopf.
Wird der rote Knopf gedrückt, wird ein GTP-Effekt ausgelöst, dessen Portal zu einer in einem geheimen Unterschlupf untergebrachten Basisstation führt. Das Portal bricht nach 12 Sekunden zusammen. Es kann nur ein einziges Mal aktiviert werden.
Warum The Red Star?
Kofferraum und Handschuhfach beschwören Bilder von Gangsterfilmen herauf und damit für mich auch unwillkürlich eine starke Assoziation mit The Red Star über die Idee einer Kampagne, die sich um Ex-Rotflottisten dreht, die mittlerweile im Westen in kriminelle Machenschaften verstrickt sind.
Unsere Alternative wäre ebenfalls filmisch inspiriert gewesen:
The Marxist Gamer: Repo Man.
---
Loot-a-Day ist eine Begleitaktion zu Greifenklaues "Geld, Gold & Schätze"-Thema beim Karneval der Rollenspielblogs, inspiriert von unserer Gegenaktion zu RPGaDay, ArtifactaDay, die wir letztes Jahr im Rahmen von Merimacs "Artefakte"-Karneval gestartet haben und an die wir seit dem auch noch ebenfalls karnevalsgestütze Aktionen mit täglichen Kunstwesen und zuletzt täglichen Auswüchsen der Wissenschaft angeschlossen haben.
---
The Red Star and all related characters are ™ and © Christian Gossett. Used with kind permission.
The Red Star Campaign Setting is © Green Ronin Publishing, LLC.
The Red Star und alle verwandten Charaktere sind ™ und © Christian Gossett. Verwendet mit freundlicher Genehmigung.
The Red Star Campaign Setting ist © Green Ronin Publishing, LLC.