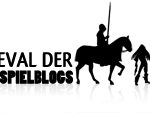 "Sense of Wonder" – ein schönes Thema für einen Karneval (ausgerichtet vom Malspöler), aber auch wieder einmal eins, bei dem uns bei d6ideas die Köpfe geraucht haben, da es gefühlsmäßig doch eher zu Metabetrachtung und weniger zu "spielinternen" Inhalten einzuladen scheint (auch wenn andere Karnevalisten uns da den Monat über schon geschickt eines besseren belehrt haben!).

Aber warum eigentlich?
Was ist denn an "Sense of Wonder" so metamäßig?
Der Sense of Wonder, der Sinn fürs Wunderbare, das entzückte Erstaunen, ist ja erst einmal etwas, was nicht nur am Tisch sondern eigentlich auch in der Spielwelt selbst vorkommen kann.
Trotzdem ist der erste Gedanke zunächst einmal, wie er sich für uns als Spieler erzielen (oder erhalten) lässt.
Und nun beginnt der verschlungene Umweg, der uns zum "materiellen" Kern des Artikels führen wird:
Der Gedanke, im Spieler etwas auslösen zu wollen, ist nicht zuletzt in "Nightmares of Mine" aus dem ehrwürdigen Hause ICE als Kern des Horrorrollenspiels entwickelt worden.
Das hat erst einmal noch gar nichts mit Sense of Wonder zu tun (eher im Gegenteil, möchte ich meinen).
Horrorrollenspiele wiederum, bilden den zerrütteten Geistes- und Gemütszustand ihrer Charaktere gerne in Spielwerten und Regeln ab (die vielfältige Palette hierzu dürfte hinlänglich bekannt sein).
Warum das also nicht auch mit den verzückenden Erfahrungen des ganz positiv wunderbaren tun?
Ganz genau: Warum eigentlich nicht?
Mit den Regeln von Unknown Armies als Grundlage sei die Möglichkeit hierzu einmal durchexerziert:
Zunächst wird dem Geisteszustand des Charakters ein weiterer Aspekt hinzugefügt, der Sense of Wonder eben.
Wie jeder andere Aspekt hat dieser Härte-Kerben (die eine graduelle Abstumpfung gegenüber dem Wunderbaren repräsentieren – Härte ist hier also noch weniger positiv zu sehen, als ohnehin schon) und Trauma-Kerben (Trauma ist dabei das ehrliche Staunen, das Erfülltsein und -werden vom Wunderbaren – soll die positive Sicht hierauf verstärkt werden, könnte ein neuer Name nicht schaden, bleiben wir doch bei "Verzückung", was wir im Einleitungstext ja schon bemüht haben).
Die Kerben bekommt ein Charakter, wir könnte es anders sein, wenn er mit dem Wunderbaren konfrontiert wird und daraufhin einen Wurf versiebt hat. Dieser könnte klassisch auf Verstand ausgeführt werden, was dann die Ratio in Konflikt mit dem Annehmen des Wunderbaren bringt, denn…
…der große Unterschied zum sonstigen Vorgehen bei den Schrecknissen, die zu Würfen in den anderen Aspekten führen, besteht in den Auswirkungen eines misslungenen Wurfes.
Wie üblich besteht zwar die Wahl zwischen drei Reaktionsmustern, aber welche das sind, weicht von den "negativen" Aspekten ab:
Die Erfahrung mit dem Wunderbaren kann für den Charakter wohltuend sein (in diesem Fall darf er eine Kerbe in einem beliebigen Aspekt entfernen – da er die Welt nun wieder mit unschuldigeren Augen betrachten kann), wegweisend (die Erfahrung mit dem Wunderbaren gewährt ihm eine Vorahnung) oder wachrüttelnd (er kann all seine Temparamente so behandeln, als habe er sie in dieser Spielsitzung noch nicht eingesetzt).
(Eine Alternative wäre es, statt auf Verstand auf Seele zu würfeln – dann sollten die Effekte aber wohl an gelungene Würfe gekoppelt werden, und auch die Kerben genau vertauscht werden.)