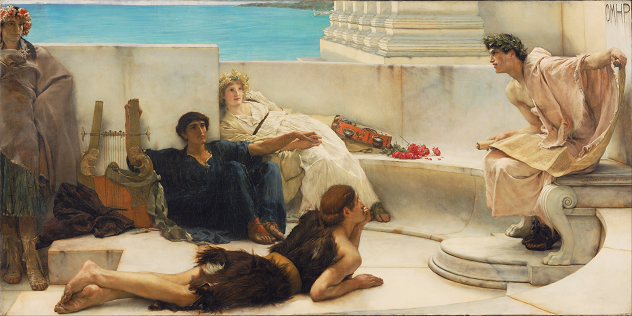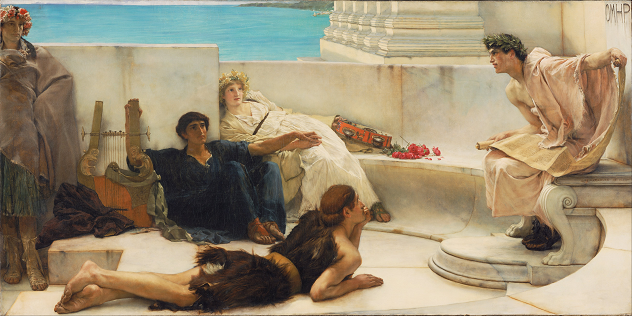 Homer-a-Day, Tag 26: Argos
Argos-Routine
Als so genannte Argos-Routinen werden Techarkana bezeichnet, die als Sicherheitsvorkehrungen in manche Servitoren und Cyberfamiliare eingebaut werden und diese auf ein einziges Individuum prägen. Wahre Argos-Routinen sind dabei weit entfernt von so primitiven Maßnahmen wie "sicheren" Befehlsphrasen oder verschlüsselten Richtsendern, sondern verwenden esoterische Sensorsysteme zum Geistesmusterabgleich und Genschnüffeln, was sowohl Betrügern keine Chance lässt, als auch auf Seiten des Meisters verräterische Ausrüstung und Aufzeichnungen überfällig macht und sogar durch Verkleidungen und Illusionen – ja selbst durch selektive Gedächtnismodifikation – hindurch die Identifikation möglich macht. Bis sie von ihrem autorisierten Meister aktiviert werden, schalten mit Argos-Routinen bestückte Einheiten zudem ihre höheren Funktionen ab, was eine Deprogrammierung nahezu unmöglich macht ohne gleich den ganzen Kortex zu ersetzen.
---
yandere: […] Homer-Wochen bei 40k.
blut_und_glas: […] Homer-a-Day?
Homer-a-Day – einen Monat lang jeden Tag einen Homer-inspirierten Artikel für Warhammer 40.000. Eingebrockt haben wir uns das dieses Mal selber, als wir bei der August-Archivsichtung über den Odysseus Pattern Astartes Greatbow gestolpert sind und uns in unserer Hybris zum oben zitierten Schwur verstiegen haben.
Don't uncork what you can't contain.
---
Image: A Reading from Homer by Sir Lawrence Alma-Tadema (1836–1912).
---
Games Workshop, Warhammer 40,000, Warhammer 40,000 Roleplay, Dark Heresy, Rogue Trader, Deathwatch, Black Crusade, Only War and all associated marks, logos, names, and products are Intelectual Property of Games Workshop Limited and protected by Copyright. These items have been used unofficially and quoted exclusively as reference with no infringement on any associated rights intended and without implying endorsement by the copyright holder. Other contents of this articles are published without permission or license.
Games Workshop, Warhammer 40,000, Warhammer 40,000 Roleplay, Dark Heresy, Rogue Trader, Deathwatch, Black Crusade, Only War und alle zugehörigen Marken, Logos, Namen, und Produkte sind Geistiges Eigentum von Games Workshop Limited und urheberrechtlich geschützt. Diese Elemente wurden inoffiziell und ausschließlich als Referenz zitiert ohne die Absicht damit verbundene Rechte anzufechten und ohne eine Billigung durch den Rechteinhaber zu implizieren. Andere Inhalte dieses Artikels werden ohne Genehmigung oder Lizenz veröffentlicht.