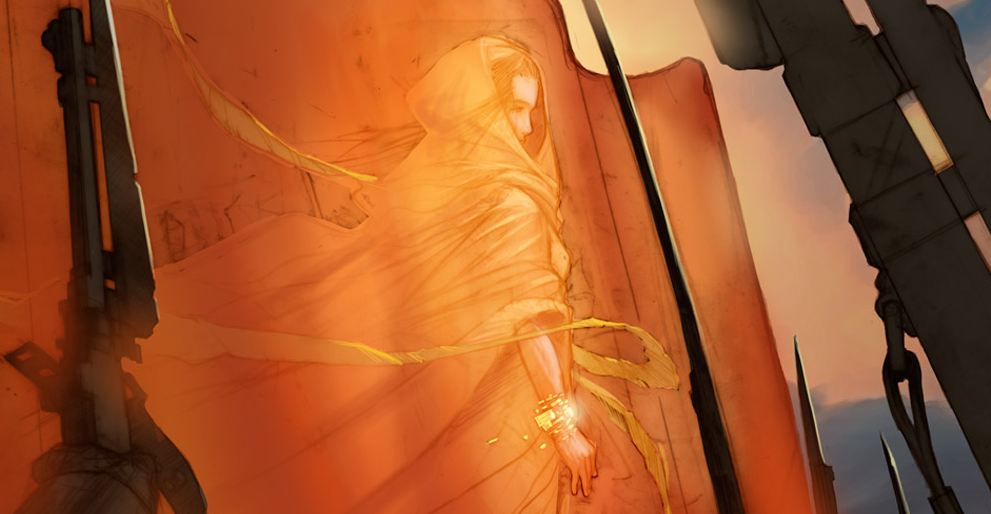 May 09.
Victory over and liberation from Hitlerite fascism.
So: Antifascism. Where is it in The Red Star anyway? Strangely, it does not seem to figure as a separate, articulated concept and so the setting's language also contains no equivalent concept. Accordingly, neither are there any characters for which their opposition to the setting's fascism equivalent is a defining feature. So, on this day the question is: Why not build a character whose first Allegiance reads "antikriegerism"? Do it.
---
The artwork is taken from the The Sword of Lies wallpapers and was used with kind permission of Christian Gossett.
The Red Star and all related characters are ™ and © Christian Gossett. Used with kind permission.
The Red Star Campaign Setting is © Green Ronin Publishing, LLC.
Die Grafik stammt aus den Wallpapers zu Schwert der Lügen und wurde mit freundlicher Genehmigung von Christian Gossett verwendet.
The Red Star und alle verwandten Charactere sind ™ und © Christian Gossett. Verwendet mit freundlicher Genehmigung.
The Red Star Campaign Setting ist © Green Ronin Publishing, LLC.