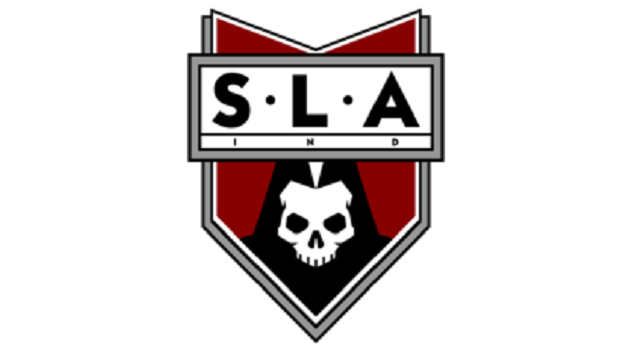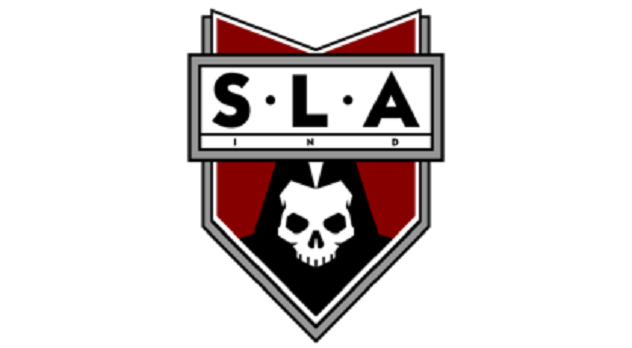 The news on SLA Industries and its planned skirmish wargame spin-off keep rolling in. After the still somewhat vague updates before Christmas, it now appears that Daruma saved the big stuff for after the holidays and the beginning of the new year:
The reprint of the main rulebook is now available for preorder from Daruma, either individually or as a bundle with new merchandise, namely a set of dice, a dice bag and a fitting book bag. If you preorder before the planned printing date in April (delivery in May), you will also get an exclusive Halloween Jack miniature as a thank you.
Speaking of miniatures, Daruma also announced the next couple of releases for the Progressive Range. In January, Delia the Destroyer ("Oh my god! Delia! I am your biggest fan! Ever!" "Please step back, sir.") will join the ranks, in February, we may expect a yet to be identified pig (so probably either an actual carnivorous pig or perhaps the Pigman), in March, there will be a first Frother miniature, and in October, we will get another version of Halloween Jack, different from the one accompanying the book preorders. There is no information yet on the Progessive Range miniatures for the other months, though both the SHIVER boxed set and a boxed set of carriens is planned for the first quarter, as is the first playtest version of the CS1 skirmish wargame.
There might also be further print products before June (so in time for the UK Games Expo), although there is nothing definite about that yet.
Stay SLA!