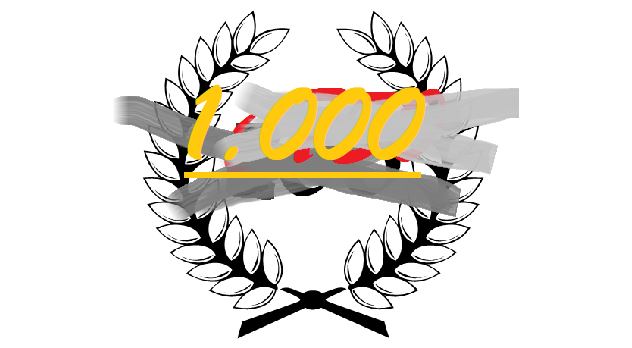 The last week of 2017 sees us reaching 1000 articles.
As when we reached 500 articles, 600 articles, and, in the first week of 2017, 750 articles, we take a look at the distribution of our articles across gaming material versus other stuff.
The 250 new articles (including this one, number 1000) are distributed as follows:
188 articles qualify as material.
32 articles do not qualify as material.
30 articles are inbetween.
That gives us 75.2 – 87.2 % of "material", a decrease at the low (not counting inbetweens as material) but an increase at the high (counting inbetweens) end.
In total, 714 material articles and 124 borderline articles yield us 71.4 – 83.8 % overall.
Counting beans! So exciting!