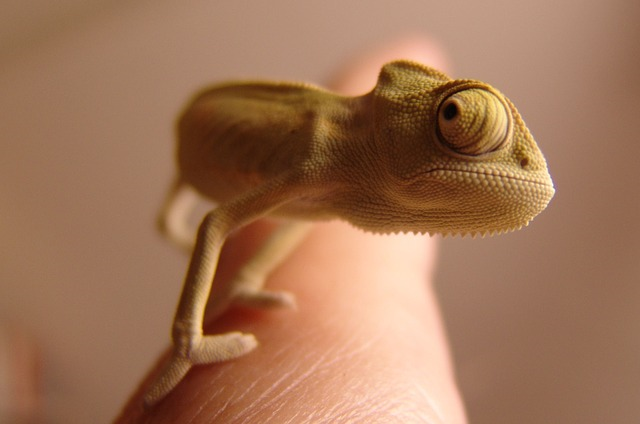 Der Blick in die Trollhöhle macht mich ganz verlegen.
…
Uh. Aktuelles Schreibprojekt. Sieben Zeilen teilen. Schwierig!
Was auch und vor allem mit meiner Schreibtechnik zu tun hat.
Die Artikel für d6ideas entstehen nämlich regelmäßig in Fragmenten, beginnen als Sammlung von Stichworten, als Aneinanderreihung von Gedankenstützen, Wegmarken des Gedankenstromes, um diesem möglichst schnell folgen zu können, aber auch, um ihn bei Unterbrechung später wieder aufnehmen zu können. Erst in einem zweiten, dritten, vierten Durchgang werden diese Bruchstücke weiterbearbeitet, Lücken geschlossen, Füllworte ergänzt, Teile verworfen, verändert, ersetzt. Wenn ich auf diese Weise einen Text dann fertiggestellt habe, möchte ich ihn meistens auch gleich ganz "aus dem Weg haben" und veröffentliche ihn direkt.
Das macht die Sache mit dem Teilen von (sieben) Zeilen eines aktuellen Schreibprojekts in mehrfacher Hinsicht schwierig.
Ich könnte natürlich die ersten Fragmente teilen, ehe sie durch die in der Veröffentlichung gipfelnden Aufbereitung gegangen sind, aber wie sinnvoll lesbar ist das?
Der bisherige Teil dieses Artikel las sich in dieser Art erstem Durchgang gestern Vormittag beispielsweise so:
Uh.

Schreibprojekt. 7Zeilen

Schwierig!

Was auch und vor allem
mit meiner Schreibtechnik
zu tun hat

die Artikel
für
Blog
d6ideas
entstehen nämlich
in Fragmenten

Stichworte
als Gedankenstützte
Fluss
schnell folgen
zu können

dann
in einem zweiten, dritten, vierten
weiterbearbeitet
Füllworte
wörter
Ergänzungen

wenn Text
dann fertig
auch meist
gleich veröffentlicht

das macht die Sache mit
aktuellem Schreibprojekt
schwierig

ich könnte die Frag
ersten Fragmente

zu
Fortsetzung
Ausarbeitung
anbieten

zur Demonstration
der erste
dieser Klage hier
liest sich
erstem Durchgang

im Originalentwurf
folgendermaßen
Und dann ist da eben auch noch das unglückliche Wort "aktuell"…
Was heißt "aktuell" überhaupt bei Ideen, die manchmal wenige Minuten, manchmal Tage, Wochen, Jahre oder Jahrzehnte vor sich hin gären, ehe sie endgültig ausgewürgt werden? (Und wie ist das mit dem Wiederkäuen? d6ideas ist voll mit Konzepten, die hier in zweiter oder dritter Lesung präsentiert werden, mal quasi unverändert, mal bis zur Unkenntlichkeit modifiziert.)
Aber fein, der aktuellste "Text", an dem ich tatsächlich gestern, bis direkt bevor ich dann den Blick in Dnalors Trollhöhle geworfen habe, saß, wäre dieser hier zur weiteren "Ausarbeitung" des Konzeptes einer "Weltraumbrückenwelt" aus unserer März-Resterampe und den darunter stehenden Kommentaren:
die ewige brücke

kreuzzug heerzug des baumeisters bauherren erbauer bauleute

bauzug?

archivar
dokumentar
bibliothekar
historiker
chronist
der brücke
des brückenbaus

mechanische heuschrecken

architekten

krieg gegen die bodenbewohner

raubzüge

brückenzerstörer

turm des
pfeiler des

bogen

schwarzes loch

tunnel durch einen stern
Wie wir sehen, bin ich hier aber sogar noch in einer Vorstufe gefangen, in der es noch nicht einmal die fragmentierten Lückentexte gibt, sondern es wirklich nur einzelne Worte, Namen, Bilder sind, die ich sammle und abfeile um dann vielleicht irgendwann einmal zu den Textfragmenten vorzustoßen.
Ein wenig weiter, wenn auch in beiden Fällen englischsprachig, wären wir mit dieser Akündigung für die eventuelle Rückkehr des SLA Industries Equipment Blogs als Teil von d6ideas…
hardware magazines

from clothing fads to relic space battleships
from glorified sticks and stones to end of the line reality overlay applications

the
had it all

and now it is back

featuring its complete back catalogue

and

this time

like

itself

the

is here to stay
…oder diesem magischen Gegenstand für Shadowrun:
Defacing Dagger
Shadowrun, damage um auramasking zu bekommen, bis heilung oder ende astraltrip

you may add
to you initiate grade
for determining the effects of
flexible signature
and masking
metamagic

if you are not an initiate

or do not possess

you are treated as if you were an initiate with the

you may not use
to mask other characters

the benefits last
for the duration of
or until you heal one or more boxes of the damage inflicted

cut yourself on the face
before
project

and inflict

inflicting
a number of boxes of physical damage
(minimum 1)
of your choice upon yourself in the process
(Auf Prosafragmente verzichte ich einmal. Die Blöße gebe ich mir, wenn dort wieder einmal ein Text tatsächlich fertig wird.)
Ein Text mit zusammenhängenden Sätzen (die ob Absätzen sogar sieben Zeilen in meinem Texteditor füllen!), wenn auch wieder englisch, wäre dieser Abschnitt aus der Einleitung des Skin Trade Sourcebooks, das (wie das Equipment Blog) auch dieses Jahr wieder auf unserer Liste möglicher größerer SLA Industries-Projekte steht, an denen wir weiterarbeiten könnten. Einen solchen bald acht Jahre alten Textauszug aber als "aktuell" zu präsentieren scheint mir die Aufgabenstellung doch zu strapazieren…
The Skin Trade is often seen as a mere label for a collection of independent criminal operations or small soft companies trafficking exclusively in sex slaves and other types of human merchandise.

In reality, the different Traders identified by SLA Industries' authorities are all part of the same corporate entitity, to insiders collectively known as Skin Trade Empire (STE). Nominally a Soft Company, STE borders in size and diversity on a full fledged Suppressor Power contending with the likes of Dark Night, Thresher Inc. or even mighty SLA Industries.

STE go beyond their perceived image as market leader of the sex trade and a key player in the adult industry to a diversivied and far reaching business portfolio ranging from foodstuffs, manufacturing, and general services to advanced solutions in the fields of medicine, biogenetics, and science friction technologies.

SLA might not realise it, but even in their own backyards there is blood in the waters.
Etwas weniger strapazierend und sogar deutschsprachig wäre dieser siebenzeilige Auszug aus einem Satz Kreaturenentwürfe für Beutelschneider:
Die blinde Schlange
Über eine Spanne von Jahrhunderten, die sie schon durch lichtlose Gänge und Höhlen unter der Erde kriecht, und an den Wurzeln von Urwäldern und Gebirgen nagt, ist jede Farbe aus den Schuppen und dem Blick der blinden Schlange gewichen. Wehe dem Bergarbeiter oder Baumeister, dessen Stollen und Fundamente in ihr Reich hinabstoßen.

Blind: Die blinde Schlange muss im Kampf stets gemischte Herausforderungen mit Geschick bestehen, um ihre Opfer zu erspüren. Zieht sie nicht wenigstens eine grüne Murmel, kann sie keinen Schaden anrichten.

Gewaltig: Wenn die blinde Schlange Schaden verursacht, so führt dies immer zu einer sehr schweren Verletzung (fünf Murmeln) unabhängig davon, um wieviele rote Murmeln sie die Herausforderung gewonnen hat.
Vielleicht nicht ganz das von Dnalor erhoffte, aber was soll ich machen?
Außer Spiele im Kopf und Aus den Schatten zu einem ähnlichen Striptease zu animieren…