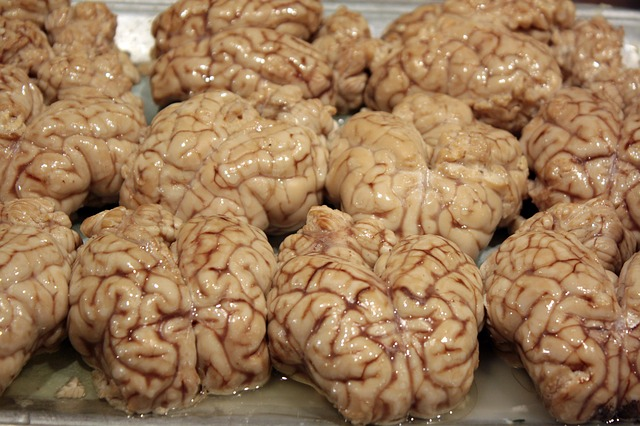 Auch im Mai sind wieder einige Ideen zusammengekommen, die es, statt in ihren eigenen Artikeln zu münden, nur in die folgende Übersicht der (noch?) ungeschriebenen Artikel geschafft haben. In ungefährer Reihenfolge der Notizen:
Somnambulin, nicht das Kunstprojekt, ich denke eher an eine Droge, vielleicht für SLA Industries
Der endlose Fluss, eine Möbiusschleife aus Wasser?
Leasing SLA, eine Notiz für einen alternativen Umgang mit Ausrüstung, die eigentlich auch schon im Original von Operatives geleast wird, dort aber trotzdem bei Ersterwerb vollständig mit Credits bezahlt werden muss – was, wenn stattdessen tatsächlich regelmäßige Leasingraten fällig würden? – Ausrüstung könnte schneller (früher) verfügbar werden, gleichzeitig ergeben sich aber laufende, statt einmalige Kosten, die mit regelmäßigen Einkünften, also häufigeren BPNs, gedeckt werden müssen, mehr Stress, potentiell weniger Möglichkeiten, sich zurückzuziehen, weniger Stressabbau, unterstreicht zumindest in der Vorüberlegung genau die richtigen Punkte
The God of Darkness and Despair, besser vielleicht eine Deity, des dritten Ds wegen, das, was drauf steht
Creation Ray, auch: Genesis Beam/Genesis Burst, eine Waffe für entsprechend weiche Science Fiction, die Materie entstehen lässt, entweder als durchgängigen Strahl/als Band, das an der Waffe beginnt und sich blitzschnell auf den Zielpunkt hin verlängert/ausdehnt/weiterwächst, oder explosionsartig direkt am Zielpunkt, die entstehende Materie stelle ich mir dabei als irgendwie kristallartige Gebilde vor
BTLs, ein paar Notizen zu möglichen BTL-Titeln und -Künstlern, jetzt im Nachhinein vermutlich sehr praktisch für den kommenden Juni-Karneval der Rollenspielblogs, den Aus den Schatten unter das Motto "Rauschmittel" stellen wird
Navigation als Geistreise, oder als surreales Labyrinth, gemeint ist dabei die Warp-Navigation von Warhammer 40.000, die so als eine persönliche Queste, als spirituelle Erfahrung(sreise) des Navigators inszeniert würde, Navigation nicht mehr als Beiwerk, um von A nach B zu kommen und sich dabei unterwegs eventuell mit Zufallsbegegnungen aus Warpstürmen und dämonischen Enterkommandos herumzuschlagen, sondern Navigation als Dreh- und Angelpunkt, als Höhepunkt, als Hauptzweck und -inhalt des Spiels, verlangt dann offensichtlich auch Navigatoren als Figuren, beziehungsweise eng mit einem Navigator verbundene Figuren
Skin Ally, der Spamfilter hat mir dies zusammen mit einem ersten Verlesen beschert, Verbündete Häuten klingt nach Earthdawn, eventuell auch nach einem bösen Zauberspruch in einem anderen Fantasysystem, oder es könnte natürlich auch ein Hautverbündeter sein, was ich aber sehr viel langweiliger fände
Wurzelkette, eine Kette, mit der Baumwesen unter der Erde festgekettet werden, so dass sie sich nicht wegbewegen können – eventuell verwandelt die Kette sie auch nach und nach in gewöhnliche Bäume, das könnte auch ein ambivalenter Effekt sein, bei dem zum Beispiel ein gradueller Verlust an Beweglichkeit (Geschicklichkeit?) mit einem Gewinn an (Widerstands-)Kraft einhergeht
Wurzelfee, ein Wurzelkettenäquivalent als Feensklave?
Wespenrassel, eine Keule (Ritualwaffe?) mit hohlem Kopf, in dem eine (Riesen-)Wespe/Hornisse gefangen ist, mit Löchern, durch die sie ihren Stachel hervorstößt
SLA-Konvertierungsdialog, eine (entspannte?) Plauderrunde über alternative Regelsysteme für SLA Industries
In der Liste unberücksichtigt bleiben wie üblich die älteren Ideen, die wieder aufkamen, auch wenn da zum Teil einige neue Gedanken innerhalb der/für die ältere Idee notiert wurden.