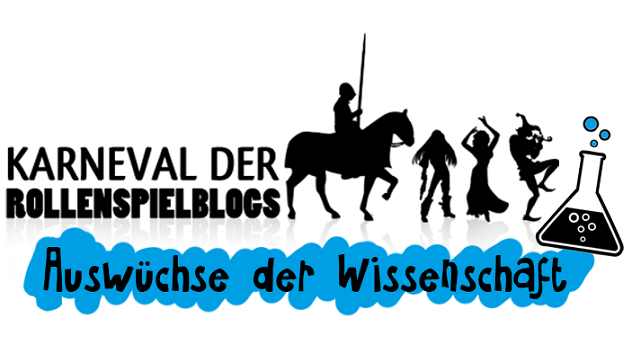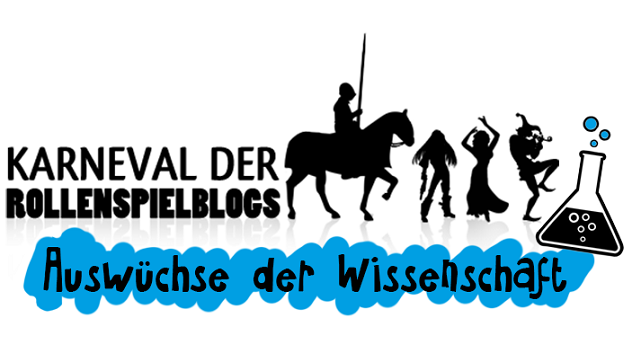 Der Karneval der Rollenspielblogs widmet sich im Mai "Auswüchsen der Wissenschaft".
Auswüchsen wie den Ersatzteilkörpern in Shadowrun, die zu dem Zweck geklont werden, einen stetigen und ethisch unbedenklichen Vorrat an benötigen Organen für Transplantationen zu garantieren, und eigentlich kein Bewusstsein haben sollten. Eigentlich.
Vorgeschlagen wurde das Thema von Nerd-Gedanken, die sich auch um die Organisation kümmert.
Ersatzteilkörper
Entwicklungsnotizen:
Ich will jetzt eigentlich (eigentlich!) gar nicht wieder mit einem meiner Shadowrun-Hass-Liebe-Rants anfangen. Lassen wir es deshalb hier bei der Bemerkung, dass ich und das offizielle Shadowrun schon lange getrennte Wege gehen. Zu meiner großen und fortwährenden Verwunderung finde ich seit dem Erscheinen der fünften Edition vermehrt Dinge – sowohl im Hintergrund als auch in den Regeln -, die einen sehr guten Eindruck bei mir hinterlassen (dann auch wieder ganz andere Dinge, aber ich wollte ja nicht schon wieder damit anfangen). Insbesondere an Chromeflesh hat mich einiges beeindruckt. Und ob dieser ungewohnt positiven Grundhaltung beim Lesen, bin ich über eine Stelle gestolpert, die mich dann doch enttäuscht hat – weil ich mehr erwartet hatte. Ich rede in diesem Artikel hier natürlich von dem "Bag of Organs" Life Module (ich versuche einmal konsequent bei den englischen Begrifflichkeiten zu bleiben, da ich mir jetzt nicht eigens ein deutsches Bodyshop angele), das es erlaubt, den Lebenspfad eines Charakters damit beginnen zu lassen, dass er – als Kind in diese Umgebung hineingeboren oder verkauft – in einer illegalen Organhändlerfarm darauf wartet, ausgeschlachtet zu werden. An sich schon einmal durchaus ein würdiger Auswuchs der Wissenschaft, aber ich hatte wie gesagt mehr erwartet, weshalb ich die Chance im Karneval jetzt wahrnehme, darauf zurückzukommen. Chromeflesh diskutiert nämlich auch kurz die altbekannte (erstmalig in der ersten Edition beiläufig erwähnte) Vorgehensweise der Konzerne in Shadowrun Organersatz zu produzieren, indem vollständige menschliche Klone hergestellt werden, an denen sich nach Bedarf bedient wird, die aber Zeit ihres Lebens nicht zu sich kommen, und auch nicht als Personen gelten. Ob letzteres aber angebracht ist, ob es der Wahrheit entspricht, dass diese Zuchtkörper gar nicht die Anlagen zu menschlichem Bewusstsein in sich tragen, das wird in Frage gestellt und auch auf die Existenz von Klonrechtsbewegungen verwiesen. Was ich daher erwartet hatte, als ich die Überschrift "Bag of Organs" las, das war ein Life Module, das es erlauben würde einen von solchen Aktivisten befreiten oder anderweitig aus seiner Fleischfabrik entkommenen Klon zu spielen. Das hat mir dann das offizielle Shadowrun zwar nicht geliefert, aber der Karneval ermöglicht es mir jetzt zumindest meinerseits einen kurzen Entwurf dafür vorzustellen (angelehnt, offensichtlich, an das existierende "Bag of Organs" Life Module).
Ersatzteilkörper (Formative Years Life Module)
Du hattest keine Kindheit. Es ist nicht so, dass du sie vergessen hättest, es gab sie nicht. Es gab das stetige, kontrollierte Wachstum eines Körpers in einer Nährstofflösung und es gab die Stimulation seines sich entwickelnden zentralen Nervensystems über kontinuierliche SimSinn-Signale.
Attributes: Body +1
Qualities: Biocompatibility (bioware), Drug Tolerant, High Pain Tolerance (7), Uneducated, Will to Live (10), Blank Slate or Sensory Overload Syndrome
Special: You may pick 48,000 nuyen worth of bioware.
Etwas auf der extremen Seite, aber das Konzept an sich ist ein Extremes.