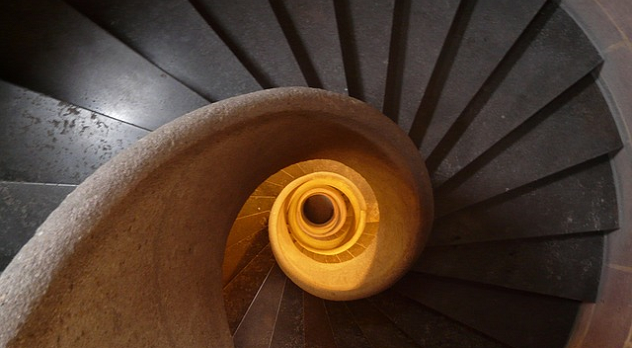 yandere: For a moment you had my hopes up that somebody besides me does new D&D subclasses. I mean I can hardly imagine what a Stairwell Fighter would do.
blut_und_glas: Challenge accepted.
Martial Archetype – Stairwell Guardian
Stairwells are one of the classic defensive chokepoints and like any such chokepoint, they depend on skilled defenders to man them.
Stairwell Fighting
Beginning when you choose this archetype at 3rd level, when positioned on a flight of stairs, you gain advantage on all weapon attacks and any opponent who attacks you from a position below you on the same flight of stairs suffers disadvantage on their attacks.
Two Steps at a Time
Starting at 7th level, your speed increases by 10 feet while moving on stairs only. This increase goes up to 20 feet at 10th level.
Shove Down
Starting at the 10th level, when you shove an opponent who is positioned below you on a flight of stairs and you win the contest, your target falls down the stairs 10 feet suffering the appropriate damage for the fall and landing prone. The distance of the fall increases to 20 feet at 15th level and finally to 30 feet at 18th level.
Shielding Walls
Starting at 15th level, while fighting in an enclosed stairwell, you gain half cover against all attacks by other creatures also on the stairs. When you choose to dodge in such a situation, you gain three-quarters cover.
You Shall Not Pass
Starting at the 18th level, while positioned on a flight of stairs, you can make an opportunity attack when a hostile creature moves into your reach.