Just two quick pictures of the Scav Marauder that has been sitting around here for the last few weeks before assembly and painting.
Nice detail, no bubbles and little flash.
The upgrade to three miniatures for the pack was well worth it, considering that there are indeed three different weapon (and arm) options, although the rest of the figure is one piece for the body and legs with a separate head (of which there is only one and the rebreather tube makes it not very suitable for different positioning), so three of them together will still look very similar.
Front: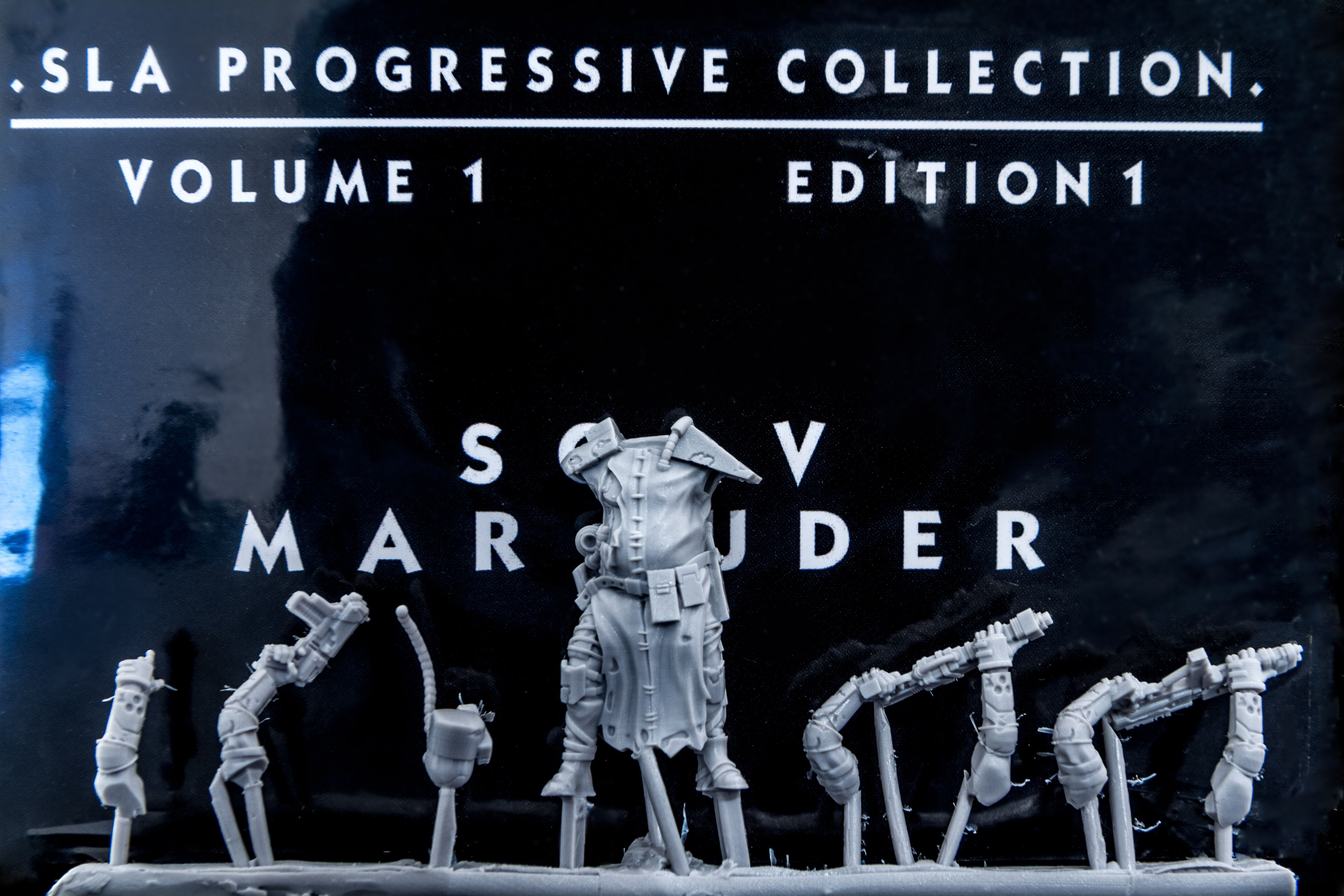 Back: