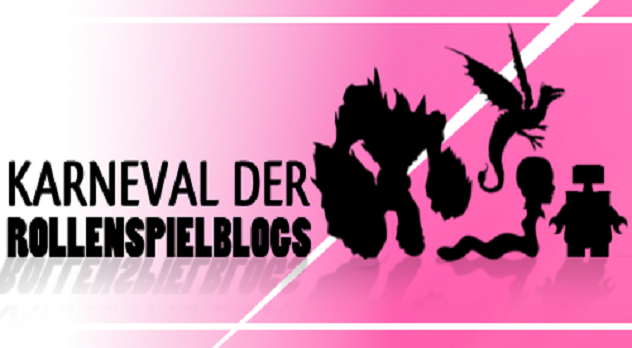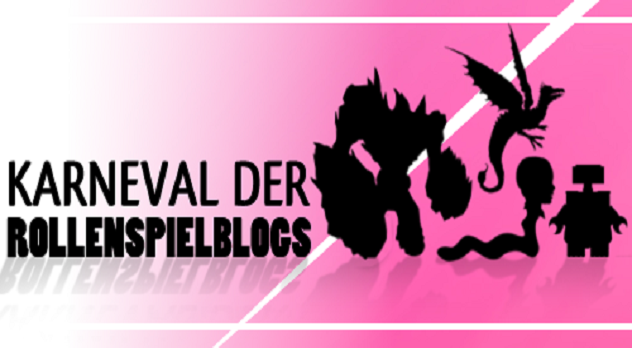 Kunstwesen beschäftigen uns bei d6ideas nicht erst, seitdem Clawdeen sich diesen Monat des Themas "Roboter, Golems & Kunstwesen" für den Karneval der Rollenspielblogs angenommen hat (eine Übersicht über alle bisherigen Beiträge aus dem RSP-Blogs-Netzwerk zu diesem Thema ist hier zu finden).
Neben unseren Gedanken und Fingerübungen zu "neuen" Kunstwesen, ist der Karneval auch eine Gelegenheit, uns einem strukturierten Rück- und Überblick über frühere Artikel mit, um und über Kunstwesen zu widmen. Je nach Auslegung könnte vielleicht auch noch der eine oder andere weitere Artikel unter die Überschrift "Kunstwesen" gefasst werden, aber die folgende Darstellung erscheint auch in dieser Form schon breit genug.
d6ideas hat mit Kunstwesen angefangen. Unser erster "echter" Artikel, Arcanum Servitoris, präsentierte damals in englischer Sprache drei verschiedene Servitoren – geistlose (oder in diesem Artikel auch nicht so geistlose) Cyborgs – für Dark Heresy als Gegner, Ausrüstung/Unterstützung und als mögliche Charakteroption. Im Laufe der Zeit folgten mit dem Fötus-Homunkulus und seiner Techpriesterin-Mutter aus Mechanicum Praepartum und dem als Perversion von Haegiston bekannten Xenos-Mordservitor noch zwei weitere Kunstwesen-Artikel für Warhammer 40.000 Roleplay, wobei wir immer dem Thema der künstlichen, halb-mechanisch halb-biologischen Schöpfungen des Adeptus Mechanics treu blieben (wie ja auch jetzt im laufenden Karneval…).
SLA Industries sind die Kunstwesen direkt an prominenter Stelle in den Hintergrund und in die Charakterauswahl hineingeschrieben. Die Herrschaft des namensstiftenden Konzerns über das bekannte Universum wurde von Legionen von Stormern, Kreaturen aus den Biogenetiklabors von Karma und Phantom Pregnancy, erstritten und Stormer waren von Beginn an eine der spielbaren Rassen, die in späteren Erweiterungsbänden noch um diverse Stormervarianten und andere biogenetische Wesen erweitert wurden. In unseren eigenen SLA Industries-Artikeln haben wir das Kunstwesenthema allerdings zunächst aus einer anderen Richtung kommend gestreift, denn wiederbelebte Charaktere an sich sind üblicherweise nicht unbedingt Kunstwesen, aber Deadnoughts wurden nach ihrem Tod von den Biogenetiktechnikern so stark modifiziert, dass die Einordnung hier passend erscheint. Das Galatea-Syndrom andererseits beschreibt eine merkwürdige Erkrankung, die biogenetische Formwandler ihre Fähigkeiten vergessen lässt, und 000 Angel ist eine mögliche Interpretation der einzigartigen Kreatur, die vor den Stormern kam.
Genetisch modifizierte Menschen bis hin zu verschiedenen Genies (vom englischen Gene, nicht von Genie), die ihre umfassenden Modifikationen an ihre Kinder weitervererben, sind in Blue Planet weit verbreitet. Die ersten von ihnen waren die als Teil eines halblegalen Supersoldatenprogramms unter Verwendung von Tier-DNA geschaffenen Hybriden, denen im Gegensatz zu den späteren genetischen Redesigns immernoch ein gesellschaftliches Stigma als weniger menschliche Kunstwesen anhaftet. Einer Spezialeinheit von Hybridensoldaten und den von ihnen gehegten politischen Zielen haben wir uns in unserem ersten Blue Planet-Artikel auf d6ideas gewidmet: The GEOpards (englisch). Passend zur Umgebung auf dem Wasserplaneten Poseidon haben wir außerdem verschiedene Varianten von wasserangepassten Hybriden vorgestellt. Die Spielwerte aus diesem Artikel haben wir später in Rückkehr nach Poseidon II auch noch einmal auf die Revised Edition von Blue Planet v2 angepasst.
Wie kürzlich im Rahmen dieses Karnevals ausgeführt ist The Red Star nicht unbedingt ein besonders kunstwesenlastiges Spiel (die vier bisherigen Karnevalsbeiträge einmal uneingedenk). Die strategischen Dämonen aus einem (zwei) früheren Karnevalsthema sind daher auch ein Grenzfall, was diese Einordnung angeht. Geister, Dämonen und Untote – selbst wenn beschworen oder erschaffen – sind nicht unbedingt die besten Kandidaten für den Titel "Kunstwesen". Die Wesenheit, die sich am Ende dieses Artikels, der sich zunächst einmal um strategische Nuklearraketen dreht, verbirgt, ist aber andererseits so stark durch künstliche technologische und künstliche magische Elemente definiert, dass sie wohl trotzdem als Kunstwesen erachtet werden kann.
CthulhuTech hat mit seinen Engeln, halborganischen Mecha, und ähnlichen Kampfmaschinen ein wortwörtliches Arsenal an Kunstwesen zu bieten. Wir selbst haben diesem Arsenal vor dem jetzigen Karneval aber in Form des Chayot-Klasse Orbitalengels erst einmal etwas hinzugefügt (unsere früheren CthulhuTechkreationen waren eher konventionell-mechanischer Natur).
Zuletzt haben wir in einigen unserer kollektiven Was ist …?-Artikel immer einmal wieder das Thema Kunstwesen gestreift. In "Was ist … eine bewusstseinserweiternde Krankheit" schmückte eine der Antworten ein spezifisches Leiden aus, das bestimmte genetische Redesigns (diesmal keine Hybriden) in Blue Planet befällt. Im englischen Bilder-Was ist …? "What is … Royal Games?" bezog sich ein Vorschlag auf die Vevaphon-Formwandler von SLA Industries. Die Antworten auf die englische Frage "What is … an Elemental Bull?" beginnen direkt mit einem Vorschlag zu künstlicher Intelligenz, während die letzte Antwort auf "Was ist … Glasrhythmus?" eine Tanzgruppe von Glasgolems vorschlägt.
Nach diesem Rückblick geht es dann heute Abend mit der Präsentation "neuer" Kunstwesen weiter.