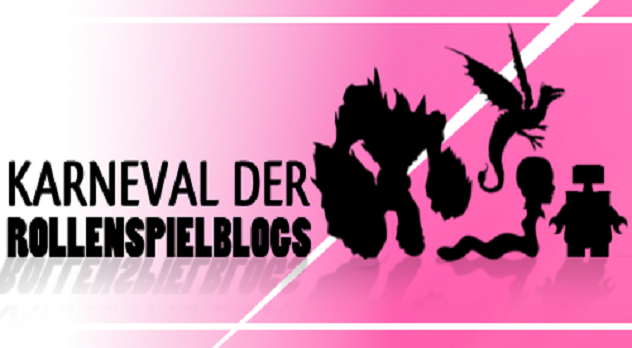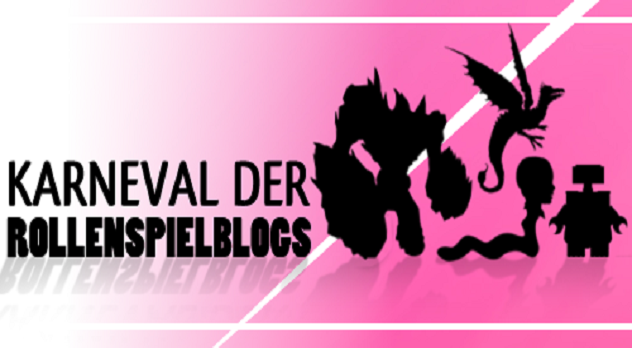 Wir bauen Kunstwesen.
Heute: Reitdinosaurier mit lustigen Vornamen.
Warum machen wir das? Weil Clawdeen "Roboter, Golems & Kunstwesen" diesen Monat als Thema für den Karneval der Rollenspielblogs ausgesucht hat.
Eine Übersicht über alle bisherigen Artikel gibt es hier im RSP-Blogs-Forum, wo auch über das Thema diskutiert und eigene Artikel verlinkt werden können.
Wer für Ideen für die nächsten Monate hat, kann in diesem Thread Vorschläge für zukünftige Karnevalsthemen abgeben.
DARiA DAVe
DNA Altered Riding Animals
DAVe
Nach Spezifikationen des Department of Expedition gefertigt ist der DNA Altered Velociraptor das Flaggschiff der DARiA-Serie. Ein schneller und ausdauernder Läufer, wendig, in jedem Gelände zu Hause, und zu überraschenden Sprints fähig, ein hervorragender Springer und Schwimmer, der sogar über rudimentäre Klettereigenschaften (aufrüstbar!) verfügt. Selbst ohne zusätzliche Klimaanpassung unter einer breiten Anzahl von Umweltbedingungen, Temperatur, Luftfeuchtigkeit, Schwerkraft, einsetzbar, mit gradueller Farbanpassung und durch die Umstellung der carnivoren Vorlage auf omnivore Verdauung im Feld ressourcenschonend einsetzbar (bei Implantation zusätzlicher Speicherorgane kann diese Eigenschaft noch deutlich gesteigert werden), ist der DAVe alles, was man sich auf Missionen in der Wildnis und bei der Erkundung neu entdeckter Planeten nur wünschen könnte.
Ein neuer Standard auf allen vom Department of Expedition eingesetzten Schiffen.
DAVe
STR 18
DEX 7
PHYS 13
CONC 3
DIA 2
KNOW 3
CHA 4
COOL 8
Total Hits 31
Head 10
Body 31
Arms 15
Legs 16
PV 3
ID halbe Hits
Walk 5
Run 10
Sprint 15
Encumbrance 75+4xSTR/x2/x3
Klauen DAM 4 PEN 3 AD 2
Zähne DAM 2 PEN 4 AD 1
Acrobatics 4
Climb 2
Running 8
Sneaking 4
Swim 6
Unarmed Combat 4
DAVe – 4000c
DAVe ist voll Stormer Configuration-fähig und kann folgende spezielle Aufrüstungen erhalten:
Gordon Climbing Enhancement – 950c
Front Storage Organ – 180c pro Implantat
Sättel für den DAVe können über Department of Expedition Productions bezogen werden:
Department of Expedition Productions Forcemarch Saddle – 90c
Department of Expedition Productions Team Saddle – 105c
Gepanzerte Lederreitkleidung erhältlich bei TechBar, dem offiziellen Lieferanten des Department of Expedition:
TechBar LQ Riding Leathers – 50c (PV 4, ID 5 alle Zonen, auf Grund der offenherzigen Natur der Panzerung bietet sie nur gegen Sturzschäden Schutz)
TechBar XX Riding Leathers – 120c (PV 4, ID 5 (Kopf)/7 (Torso)/6 (Arme und Beine))
Familiar Link
Passend zu DARiAs aber auch zu anderen DAs verbindet der auf Finance Chip-Technologie basierende Familiar Link zwei Kreaturen, üblicherweise ein DA-Produkt und dessen Führer (Besitzer), miteinander. Ein dadurch befördertes andauerndes empathisches Verständnis beschert einen +3 Bonus auf Würfe, die auf Interaktion basieren, während eine aktive Nutzung der Verbindung "telepathische" Kommunikation erlaubt. Auch der Austausch von Sinneswahrnehmungen ist möglich, diese Erfahrung verursacht aber beim Empfänger einen Punkt Stress (PS).
Bei Interesse fordern Sie bitte ein individuelles Angebot an.
Reiten ist eine Dex-basierende Fertigkeit.