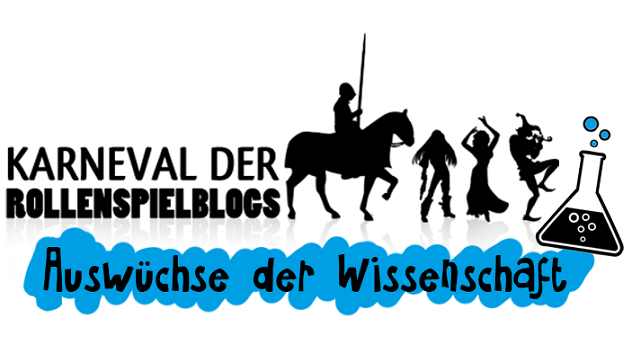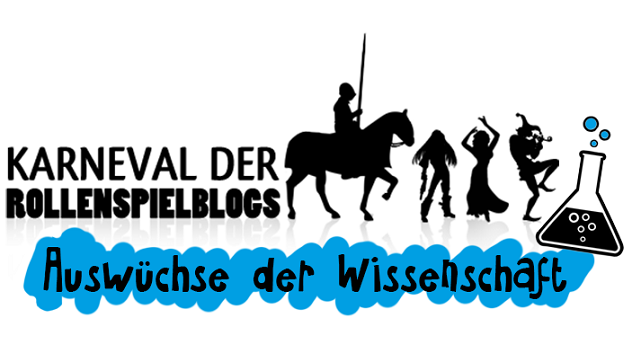 Der Karneval der Rollenspielblogs widmet sich im Mai "Auswüchsen der Wissenschaft".
Auswüchsen wie dem Helix Rethreader-Prototyp in Feng Shui, dem kruden Vorläufermodell der magisch-genetischen Anti-Chi-Waffe der Architekten.
Vorgeschlagen wurde das Thema von Nerd-Gedanken, die sich auch um die Organisation kümmert.
Helix Rethreader-Prototyp
Entwicklungsnotizen:
Die Architects of the New Flesh bei Feng Shui sind noch eine Fraktion in noch einer Spielwelt, die bereits von sich aus das Thema Auswüchse der Wissenschaft bedienen. Seinen Ausdruck findet das im Spiel natürlich in den Arcanowave Devices, unter denen mich seit jeher die kleine Selektion an "Helix"-Waffen am meisten beeindruckt haben. Daher also für den Karneval ein neuer Arcanowave Shtick mit ausgewiesener Verwandtschaft zum Helix Rethreader.
Die ersten Testversionen des Helix Rethreaders basierten zwar bereits auf den selben Prinzipien waren aber deutlich weniger präzise, was die ausgelösten genetischen Blockaden des Chiflusses angeht, und ihre Wirkung verfolg beinahe augenblicklich.
Für die Serienproduktion wurde die Waffe zwar wesentlich verfeinert, aber die Architekten haben auch noch eine Reihe der Helix Rethreader-Prototypen in ihrem Arsenal, gerade weil sie ihre mehr an einen Vorschlaghammer erinnernden DNA-Manipulation in manchen Situationen zu schätzen wissen.
Ein Helix Rethreader-Prototyp richtet normalen Schaden ohne die Sondereffekte des regulären Helix Rethreader an. Das Damage Rating eines Helix Rethreader-Prototypen ist 7 plus den Wert des höchsten sekundären Chi-Attributs des Ziels. Sein Concealment Rating ist 6.
Helix Rethreader-Prototyp ist ein vom regulären Helix Rethreader getrennter, eigner Arcanowave Shtick.