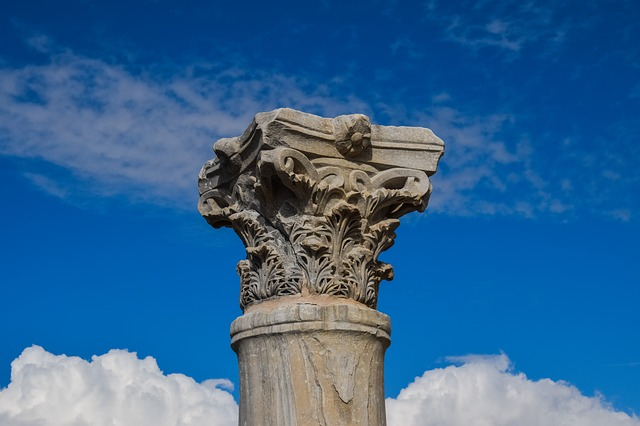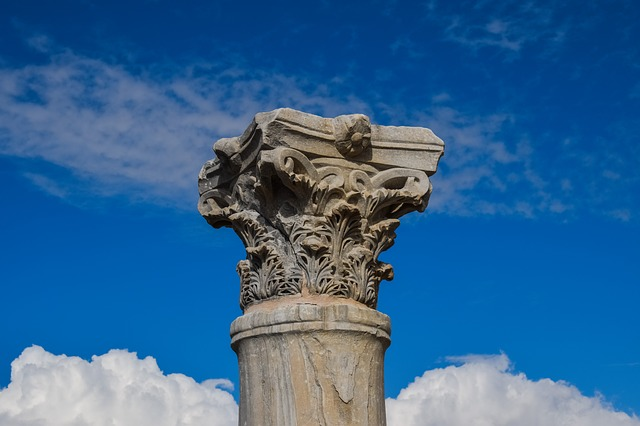 Spiele im Kopf organisiert wieder den Karneval der Rollenspielblogs und fragt nach spielbarem Material zu seinem Stichwort "Ruinen".
Wir ruinieren uns den Monat und helfen täglich mit.
Tag 4: Dark Heresy.
Justizfestung Preta II
Die Justizfestung auf Preta II ist ein Mal der Schande für das Adeptus Arbites. Zwar scheint sie von außen ganz das unerschütterliche Bollwerk imperialen Rechts, ihr Inneres liegt seit einer Gefangenenrevolte aber fast vollständig in Trümmern. Wertvolle Vorräte und Ausrüstung, unersetzliche Relikte und Archive voll von Gesetzestexten und gefällten Urteilen, liegen begraben in eingestürzten Innenräumen und Kellerebenen oder wurden Opfer von allesverzehrenden Bränden, die nach Jahren immernoch durch manche der Korridore wüten, angefacht von den sich nach dem Verlust der Kommandostände unkontrolliert öffnenden und schließenden Belüftungssystemen. Eingepfercht in einigen wenigen notdürftig hergerichteten Räumen nahe der Landeplattformen auf dem Dach wahren die Arbitratoren mit verbissener Hartnäckigkeit den Anschein und das Gesetz, unter den ihr Versagen anklagenden Fingern der ständig aus der Festung aufsteigenden Säulen beißenden schwarzen Rauches. Die Bevölkerung von Preta II weiß nichts davon, was in der Justizfestung vorgeht, und so geht das Gerücht, dass der Rauch von den Scheiterhaufen und Öfen herrührt, in denen die rußgesichtigen Richter in niemals abreißender Kette Sünder und Verbrecher verbrennen.
Rußrichter von Preta II erhalten auf Grund ihrer widrigen Lebensumstände Widerstandsfähigkeit (Hitze) und Widerstandsfähigkeit (Gift (nur Gase)). Das Bewusstsein ihrer eigenen Schuld und die Verachtung ihrer Mit-Arbritratoren bringt ihnen außerdem Rivale (Adeptus Arbites) und Feind (Adeptus Arbites) als weitere Talente ein. Rußrichter ist ein Hintergrundpaket für Arbritratoren, das bei der Charaktererschaffung gewählt werden kann und keine Erfahrungdpunkte kostet.
---
Games Workshop, Warhammer 40,000, Warhammer 40,000 Roleplay, Dark Heresy, Rogue Trader, Deathwatch, Black Crusade, Only War and all associated marks, logos, names, and products are Intelectual Property of Games Workshop Limited and protected by Copyright. These items have been used unofficially and quoted exclusively as reference with no infringement on any associated rights intended and without implying endorsement by the copyright holder. Other contents of this articles are published without permission or license.
Games Workshop, Warhammer 40,000, Warhammer 40,000 Roleplay, Dark Heresy, Rogue Trader, Deathwatch, Black Crusade, Only War und alle zugehörigen Marken, Logos, Namen, und Produkte sind Geistiges Eigentum von Games Workshop Limited und urheberrechtlich geschützt. Diese Elemente wurden inoffiziell und ausschließlich als Referenz zitiert ohne die Absicht damit verbundene Rechte anzufechten und ohne eine Billigung durch den Rechteinhaber zu implizieren. Andere Inhalte dieses Artikels werden ohne Genehmigung oder Lizenz veröffentlicht.