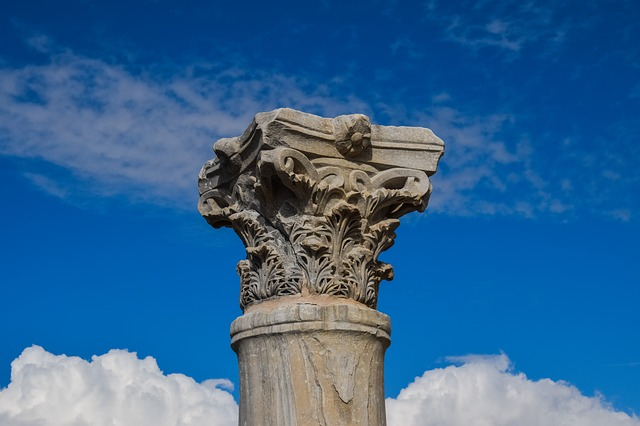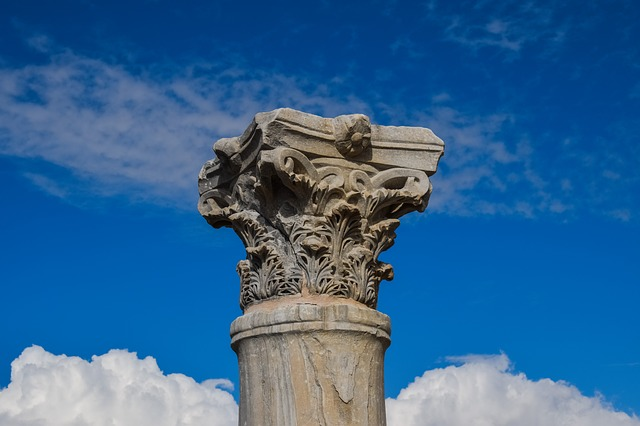 Spiele im Kopf organisiert wieder den Karneval der Rollenspielblogs und fragt nach spielbarem Material zu seinem Stichwort "Ruinen".
Wir ruinieren uns den Monat und helfen täglich mit.
Tag 17: Rogue Trader.
Hexensprung
Die wenigen armseligen Bewohner der namenlosen Welt betrachten die fremdartigen, uralten Ruinen mit abergläubischer Furcht. Lokale Legenden beschreiben die Ruinen als einen Ort, an dem Hexen und Teufel kommen und gehen, ganz wie es ihnen beliebt. Diejenigen, die verdächtigt werden ebenfalls Hexen zu sein, werden in Fesseln geschlagen und hinaus zu den Ruinen geschleppt, damit ihresgleichen sich ihrer bemächtigen können, wenn sie nicht schon von sich aus die Flucht zu eben jenen Ruinen ergreifen. In jedem Fall verschwinden sie, ohne eine Spur zu hinterlassen oder je wiedergesehen zu werden.
Eingeweihte können die zerbrochenen weißen Bögen leicht als einst von Eldarhand erbaut erkennen.
Der alte Eingang führt in eine zum größten Teil eingestürzte und so zur Sackgasse gewordenen Passage im Netz der tausend Tore. Das Portal funktioniert jedoch noch und wird aktiviert wenn ein Psioniker eine beliebige Psikraft einsetzt, während er sich im Kontakt mit dem Portal befindet. Der physische Teil des Portals ist allerdings schon vor langer Zeit umgestürzt und teilweise im Boden versunken, so dass der Eingang mittlerweile wie eine große Falltür arbeitet, durch die, sobald sie aktiviert wird, der Psioniker hinab in die verlassene außerweltliche Passage stürzt, in der er umgeben von den Knochen und Überresten seiner Vorgänger zu Grunde gehen muss.
---
Games Workshop, Warhammer 40,000, Warhammer 40,000 Roleplay, Dark Heresy, Rogue Trader, Deathwatch, Black Crusade, Only War and all associated marks, logos, names, and products are Intelectual Property of Games Workshop Limited and protected by Copyright. These items have been used unofficially and quoted exclusively as reference with no infringement on any associated rights intended and without implying endorsement by the copyright holder. Other contents of this articles are published without permission or license.
Games Workshop, Warhammer 40,000, Warhammer 40,000 Roleplay, Dark Heresy, Rogue Trader, Deathwatch, Black Crusade, Only War und alle zugehörigen Marken, Logos, Namen, und Produkte sind Geistiges Eigentum von Games Workshop Limited und urheberrechtlich geschützt. Diese Elemente wurden inoffiziell und ausschließlich als Referenz zitiert ohne die Absicht damit verbundene Rechte anzufechten und ohne eine Billigung durch den Rechteinhaber zu implizieren. Andere Inhalte dieses Artikels werden ohne Genehmigung oder Lizenz veröffentlicht.