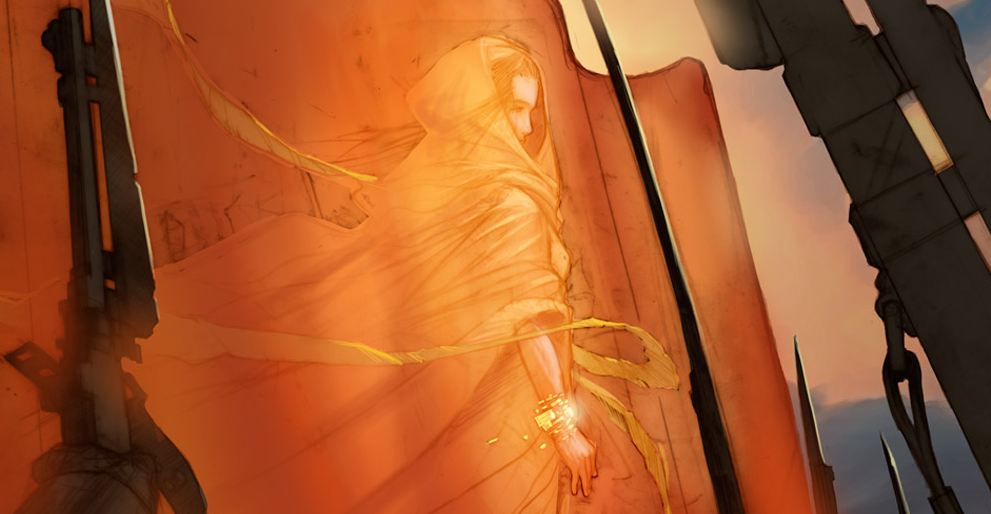 8. Mai.
Neues Talent
Inspirierende Erinnerung
Du warst da an diesem glorreichen Tag. Und immer, wenn du Anderen davon erzählst, ist es für dich so, als ob du diesen Moment noch einmal erleben würdest.
Voraussetzungen: Lebende Inspiration (siehe Campaign Setting, Seite 166)
Effekt: Der Charakter und seine Verbündeten profitieren von Lebender Inspiration.
Normal: Normalerweise profitieren nur die Verbündeten des Charakters von einem Einsatz der Fähigkeit Lebende Inspiration.
---
The artwork is taken from the The Sword of Lies wallpapers and was used with kind permission of Christian Gossett.
The Red Star and all related characters are ™ and © Christian Gossett. Used with kind permission.
The Red Star Campaign Setting is © Green Ronin Publishing, LLC.
Die Grafik stammt aus den Wallpapers zu Schwert der Lügen und wurde mit freundlicher Genehmigung von Christian Gossett verwendet.
The Red Star und alle verwandten Charactere sind ™ und © Christian Gossett. Verwendet mit freundlicher Genehmigung.
The Red Star Campaign Setting ist © Green Ronin Publishing, LLC.