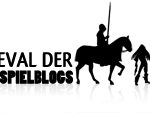 Emotionen im Rollenspiel ist immer noch Thema im Karneval der Rollenspielblogs (mit Tagschatten als Organisator).
Das Warhammer 40,000-Universum erscheint dabei vielleicht nicht jedem sofort als offensichtliche Wahl für einen Artikel zu diesem Karneval.
Aber es hat mindestens eine Emotion geradezu gepachtet:
Hass.
Hass ist vielleicht die definierende Emotion, nein, vielleicht sogar die definierende Eigenschaft des Imperiums der Menschheit.
Hass findet sich auch bereits in den Regeln der Warhammer 40,000 Rollenspiele verankert, namentlich über die Hass-Talentgruppe, die einem Charakter bessere Chancen im Nahkampf gegen die Mitglieder bestimmter Gruppen gewährt.
Die untenstehenden Talente bauen auf der Hass-Talentgruppe auf und bringen etwas mehr Vielfalt in die Vor- und Nachteile, die es haben kann, seine Feinde mit ganzer Inbrunst zu hassen.
Immer wenn die Möglichkeit bestände ein reguläres Hass-Talent zu erwerben, kann ein Spieler sich stattdessen zum Erwerb eines der neuen Hass-Talente unten entscheiden, so lange wie üblich alle Voraussetzungen erfüllt sind. Die Kosten bleiben von diesem Austausch unberührt.
Brennender Hass
Voraussetzungen: Hass
Feuer gilt als höchste Verkörperung des Hasses und deshalb findet der unstillbare Hass des Charakters seinen höchsten Ausdruck in dem feurigen Tod, den er über seinen Feinden ausgießt.
Jede Waffe mit der Eigenschaft Flammenwerfer, die der Charakter einsetzt, ist bei Kämpfen gegen einen gehassten Feind nicht von Ladehemmungen betroffen.
Flackernder Hass
Voraussetzungen: Hass
Für die Meisten ist ihr Hass eine niemals endende Berufung. In Manchen ist er jedoch aus einem flüchtigeren, wenn auch nicht weniger explosiven, Gemisch gemacht. Jede Schlacht entzündet ihn aufs Neue und lässt dabei die Feinde von einst im Dunkel des Vergessens verschwinden.
Nach einem Kampf, in dem der Charakter kritischen Schaden erlitten hat, darf er eines seiner bestehenden regulären Hass-Talente gegen ein anderes reguläres Hass-Talent austauschen, dass sich auf die Gruppe bezieht, zu der der Gegner gehört, der den kritischen Schaden verursacht hat.
Dieser Wechsel tritt erst nach Ende des Kampfes in Effekt.
Der Wechsel ist nicht mit weiteren Kosten verbunden.
Gift und Galle
Voraussetzungen: Hass
Der Hass des Charakters wühlt und windet sich wie ein giftiges Tier durch seine Gedärme, treibt ihm unter Schmerzen die Galle hoch und lässt ihn nachts kaum ein Auge zu tun. Er verleiht ihm unglaubliche Kräfte im Angesicht des Feindes, während er ihn gleichzeitig von innen heraus zu zerfressen droht.
Wenn der Charakter im Kampf gegen einen verhassten Feind einen Schicksalspunkt einsetzen möchte, dann erleidet er stattdessen 1W5 Punkte Schaden, der nicht durch Rüstung oder Widerstand reduziert werden kann, und der Schicksalspunkt bleibt unverbraucht (obwohl der gewünschte Effekt eintritt).
Der Charakter muss diesen Schaden in Kauf nehmen, und kann sich nicht dafür entscheiden stattdessen ganz normal einen Schicksalspunk einzusetzen, wenn er mit einem verhassten Feind konfrontiert ist.
Nemesis
Voraussetzungen: Hass
Talentgruppen: Siehe Text
Unter den Myriaden des Feindes sticht ein Einzelner als das Zentrum der Verachtung des Charakters hervor. Es ist dieser eine Gegner, den er mehr hasst als alles andere, und den er geschworen hat, zur Strecke zu bringen. Seine Verbündeten und Untergebenen sind bloße Hindernisse auf dem Weg dorthin.
Bei Erwerb dieses Talents muss ein Individuum zur Nemesis bestimmt werden. Die Nemesis muss zu einer Gruppe gehören, gegen die sich bereits ein reguläres Hass-Talent richtet.
Solange die Nemesis am Leben ist, steigt der Bonus, der durch das mit der Gruppe der Nemesis verknüpfte Hass-Talent verliehen wird, auf +20.
Sobald die Nemesis gestorben ist, sinkt der Bonus, der durch das mit der Gruppe der (ehemaligen) Nemesis verknüpfte Hass-Talent verliehen wird, auf +5 und verbleibt von nun an auf diesem Wert.
Wenn der Charakter seiner Nemesis im Zweikampf begegnet, dann können weder er noch seine Nemesis Schicksalspunkte (oder deren Äquivalent) aufzehren, um dem Tod zu entgehen.
Reiner Hass
Voraussetzungen: Hass
Der Hass, den der Charakter verspürt, ist so alles verzehrend und allbeherrschend, dass die herausgeschrieenen Obszönitäten und die geflüsterten Lügen des Feindes im dröhnenden Widerhall dieses Hass untergehen.
Immer wenn der Charakter durch einen gehassten Feind Verderbnispunkte erhalten würde, wird die Zahl dieser Verderbnispunkte um 1 reduziert. Die Zahl der Verderbnispunkte kann auf diese Weise allerdings nicht auf 0 oder weniger gedrückt werden.
---
Games Workshop, Warhammer 40,000, Warhammer 40,000 Roleplay, Dark Heresy, Rogue Trader, Deathwatch, and all associated marks, logos, names, and products are Intelectual Property of Games Workshop Limited and protected by Copyright. These items have been used unofficially and quoted exclusively as reference with no infringement on any associated rights intended and without implying endorsement by the copyright holder. Other contents of this article are published without permission or license.
Games Workshop, Warhammer 40,000, Warhammer 40,000 Roleplay, Dark Heresy, Rogue Trader, Deathwatch und alle zugehörigen Marken, Logos, Namen, und Produkte sind Geistiges Eigentum von Games Workshop Limited und urheberrechtlich geschützt. Diese Elemente wurden inoffiziell und ausschließlich als Referenz zitiert ohne die Absicht damit verbundene Rechte anzufechten und ohne eine Billigung durch den Rechteinhaber zu implizieren. Andere Inhalte dieses Artikels werden ohne Genehmigung oder Lizenz veröffentlicht.