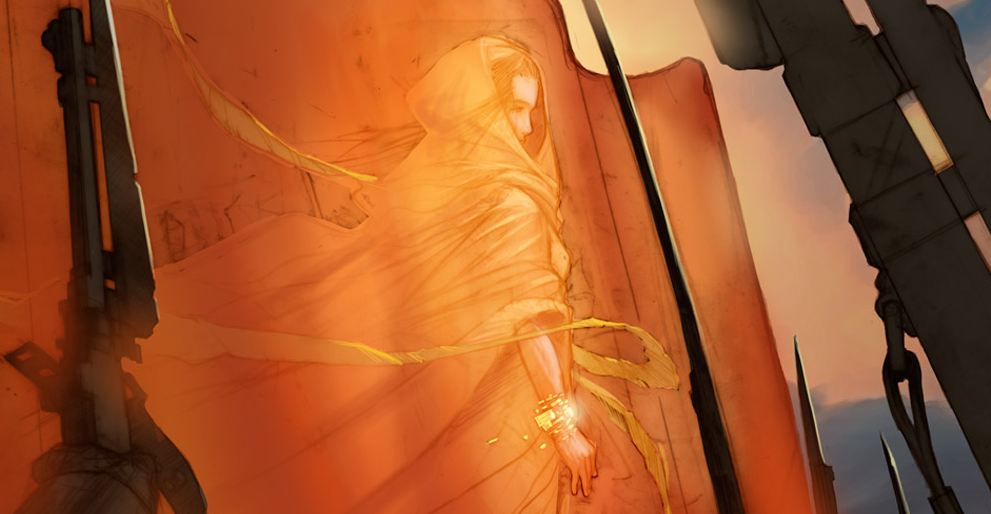 9. Mai.
Neues Talent
Stählerner Geist
Der Geist des Unsterblichen kann in die Maschinen, die er zu Lebzeiten steuerte, hineinschlüpfen und erlaubt es ihm so für kurze Zeit einen neuen, stählernen Körper anzunehmen.
Voraussetzungen: Unsterblicher, mindestens ein Flugzeugführungs- oder Bodenfahrzeugführungstalent
Effekt: Indem der Charakter 1 Punkt P.H.E. ausgibt kann er eine Fahrzeugkampfaktion durchführen, zu der ein Besatzungsmitglied eines Fahrzeugs berechtigt wäre, das die gegenwärtige Position des Charakters in den Zerrspiegellanden überlagert ("an Bord" dessen insubstantiellen Zerrspiegelgegenstücks sich der Charakter gerade befindet) und für das er ein passendes Flugzeug- oder Bodenfahrzeugführungstalent besitzt.
Normal: Unsterbliche können körperliche Objekte einschließlich Fahrzeugen nicht beeinflussen oder bedienen.
---
The artwork is taken from the The Sword of Lies wallpapers and was used with kind permission of Christian Gossett.
The Red Star and all related characters are ™ and © Christian Gossett. Used with kind permission.
The Red Star Campaign Setting is © Green Ronin Publishing, LLC.
Die Grafik stammt aus den Wallpapers zu Schwert der Lügen und wurde mit freundlicher Genehmigung von Christian Gossett verwendet.
The Red Star und alle verwandten Charactere sind ™ und © Christian Gossett. Verwendet mit freundlicher Genehmigung.
The Red Star Campaign Setting ist © Green Ronin Publishing, LLC.