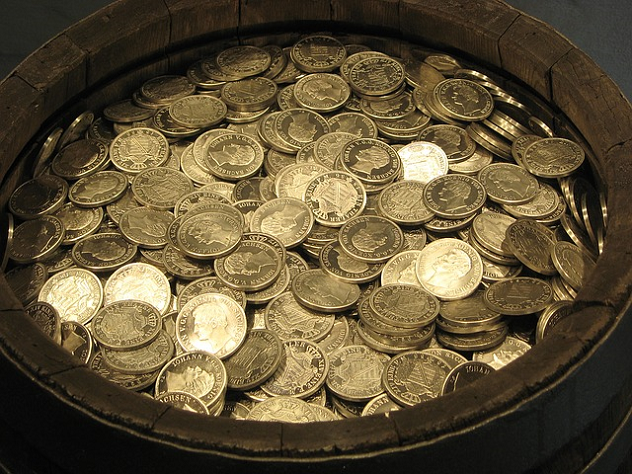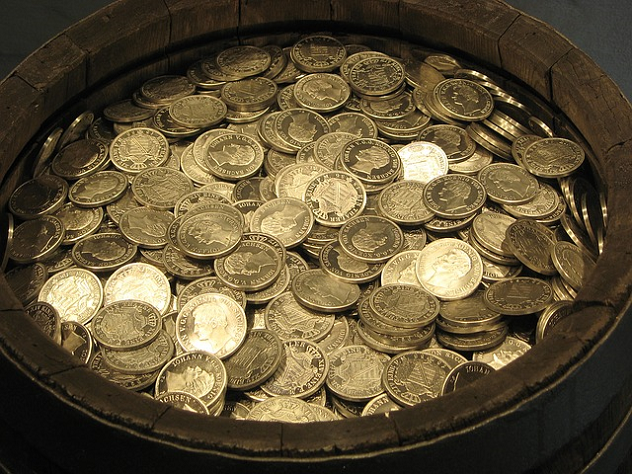 Loot-a-Day, Tag 11: Schätze in den Überresten eines Untoten
Silberkugeln
In dem Haufen Asche, der von dem Vampir übrig geblieben ist, findet sich die Entsprechung zu einem ganzen Magazin an Silberkugeln.
Warum Horror?
Weil wir uns wieder nicht für ein System entscheiden wollten.
[…]
The Marxist Gamer: Dann was lustiges.
blut_und_glas: Die schwarzen Perlen, die bei D&D für die Schaffung von Untoten notwendig sind, sind ja häufig auch nur ein Gegenwert für Gold. Also hatte ich überlegt, dass sich im Schädel des Skeletts Münzen finden lassen, die vom Nekromanten bei der Erschaffung durch einen Schlitz eingeworfen worden sind. So eine Art nekromantische Slotmachine. … Zu albern?
The Marxist Gamer: Zu albern.
blut_und_glas: Was gibt es denn noch an Untoten?
The Marxist Gamer & blut_und_glas: Zombies!
The Marxist Gamer: Werwölfe zählen mythologisch auch.
blut_und_glas: Nein, das muss dann so ausufernd erklärt werden. Obwohl! Silberkugeln in den Überresten eines Vampirs, die noch in ihm gesteckt haben vom letzten Vampirjäger, der das mit den Werwölfen und Vampiren auch nicht auf der Reihe hatte.
---
Loot-a-Day ist eine Begleitaktion zu Greifenklaues "Geld, Gold & Schätze"-Thema beim Karneval der Rollenspielblogs, inspiriert von unserer Gegenaktion zu RPGaDay, ArtifactaDay, die wir letztes Jahr im Rahmen von Merimacs "Artefakte"-Karneval gestartet haben und an die wir seit dem auch noch ebenfalls karnevalsgestütze Aktionen mit täglichen Kunstwesen und zuletzt täglichen Auswüchsen der Wissenschaft angeschlossen haben.