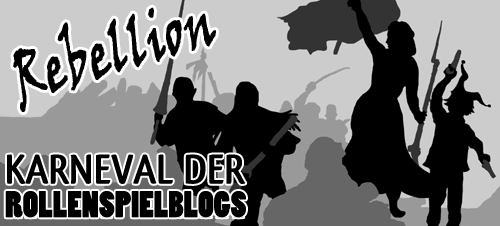 Für den Karneval hatte ich mir vorgenommen, eines dieser Projekte anzugehen, die mir seit Jahren immer wieder im Kopf herumgehen:
Eine Umsetzung des Nordirlandkonflikts für The Red Star.
Der Red Star-typische Zerrspiegel, die fantastischen Elemente und die begleitenden Regelbausteine schreiben sich dabei praktisch von selbst… …wenn da nicht völlig überraschend ein ganzer Wald an Hindernissen zwischen den Bäumen aufgetaucht wäre: Wie heißt Irland in der Welt von The Red Star überhaupt?
Und wie heißt Nordirland? Wie Ulster?
Und was wird aus Republikanern, Loyalisten, Unionisten? Katholiken und Protestanten?
Was in der Folge aus der IRA? Der UVF, UDF, UDA?
UDR? RUC?
Ganz zu schweigen von einzelnen Counties, von Städten, von Strassen…
Die Lawine an Folgefragen lässt sich natürlich relativ bequem abarbeiten… …aber dazu müssen zumindest die ersten Fragen, nach Irland und Ulster und nach den Ideologien der Paramilitärs/Terroristen beantwortet sein.
Irland also. Was haben wir da zur Verfügung, um es der Red Star-Behandlung zu unterwerfen, bei der aus USA WTA, aus UdSSR UdRRS, aus Deutschland Volksreich, aus Frankreich Gallia, aus Großbritannien die Isle of Lions wird?
Eire, Erin, Inisfail, Hibernia, Emerald Isle, …
Eire scheidet offensichtlich aus.
Wegen des Gallien-Präzedenzfalles bin ich Entlehnungen aus der Antike ja nicht abgeneigt (und habe zum Beispiel auch schon Lusitania für Red Star-Portugal benutzt), Hibernia würde als funktionieren.
Emerald Isle passt eigentlich schön in die Red Star-Namenskonventionen, aber scheint mir dann doch fast zu einfach. Vielleicht eine Variation davon? Verdant Isle? Ein anderes Synonym für Grün? Ein anderer grüner Stein (Jade ist schon vergeben und passt ja nun ohnehin nicht recht)? Isle of …? Harpers? Hounds (wegen Irish Wolfhound)?
Oder doch eine ältere/poetische Bezeichnung wie Erin oder Inisfail oder andere Formen/Schreibweisen?
Für Ulster ließen sich eventuell andere irische Königreiche oder Stammesnamen einsetzen. Darni/Darini, Voluntii, Ulaid, Ui Neill, …
Osraige ist nun in einer ganz anderen Ecke von Irland, aber hätte den Vorteil, dass wir aus all den Us bei den Loyalisten Os machen könnten. Airgialla wäre geographisch passender und auch da kann der Vokal getauscht werden, aber vom U zum A ist klanglich noch einmal ein anderer Sprung.
Oder eine rein lautmalerische Konstruktion?
Bei den Ideologien wäre die einfache Methode alles beizubehalten – immerhin ergeben sich durch die Namen für Zerrspiegelirland und -nordirland ja schon entsprechend neue Kombinationen. Republiken gibt es in The Red Star auch und Loyalität ebenso. Aber selbst diese Abkürzung hilft noch nicht bei den obigen Fragen weiter…
Vielleicht hatte es doch einen Grund, dass ich das ganze bisher nie zu Ende gebracht habe…