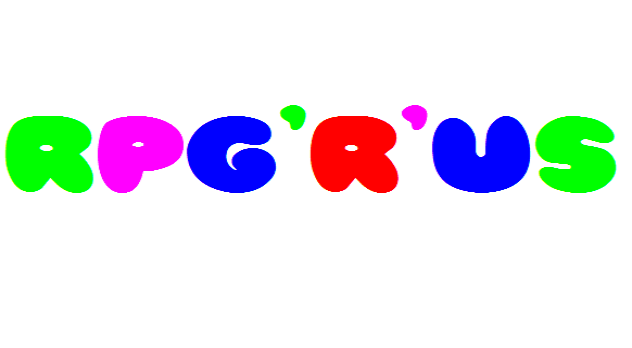 Anfang des Jahres hatten wir ja schon kurz angekündigt, dass wir uns dieses Jahr verstärkt einem Thema zuwenden wollen, das in einigen unserer früheren Artikeln schon hin und wieder angeklungen ist – meist anlässlich verschiedener Themenmonate des Karnevals der Rollenspielblogs, ganz prominent zum Beispiel hier.
Die Rede ist von Spielzeug.
Genauer gesagt von der Verwendung von Spielzeug beim Rollenspiel (wobei wir an dieser Stelle einmal großzügig auch Modellbausätze und – quasi als Übergangsform – Miniaturen mit unter "Spielzeug" verstehen wollen).
Und noch genauer gesagt davon, wie die Auswahl des verwendeten Spielzeugs das Spiel und seine Elemente beeinflusst (anstatt anders herum, wie das Spiel und seine Elemente die Auswahl des zu verwendenden Spielzeugs beeinflussen).
Dazu ein kurzes Beispiel zu Illustrationszwecken:
Wenn in einer Runde eines Warhammer 40.000-Rollenspiels, in der Miniaturen als Visualisierungshilfe benutzt werden, am nächsten Abend Dark Eldar auftauchen sollen und die Spieler deshalb Dark Eldar-Miniaturen kaufen, dann wäre das die Beeinflussung des Spielzeugs durch das Spiel (also das, worum es uns nicht geht).
Wenn sich am Abend dann aber herausstellt, dass von den drei Miniaturen, die auf den Tisch gestellt werden, eine keinen Helm trägt und deshalb einer der drei Dark Eldar-Krieger, mit denen die Charaktere es zu tun bekommen, natürlich auch keinen Helm hat (und demnach natürlich keine Panzerung an der Kopftrefferzone und keinen Atemfilter besitzt, während seine beiden Kumpane über beides verfügen),
oder aber wenn ein Spieler sich einfach so Dark Eldar-Miniaturen gekauft hat und deshalb (um sie benutzen zu können) am nächsten Abend Dark Eldar auftauchen, dann ist das die Beeinflussung des Spiels durch das Spielzeug.
Und darum geht es.
Wir sehen an diesem Beispiel auch schon, dass es offensichtlich verschiedene Arten gibt, in denen Spielzeug Einfluss auf das Spiel nehmen kann.
(Ach was!)
Bevor wir uns beim nächsten Mal im Detail mit einem ersten konkreten Fall auseinandersetzen (oder auch einem zweiten, denn tatsächlich sind die Dark Eldar durchaus an eine reale Begebenheit angelehnt), möchten wir dieses Mal nur einen ersten Versuch zu einer groben Einteilung dieser Einflussmöglichkeiten unternehmen.
Auf der einen Seite haben wir da das Spielzeug, durch dessen Verwendung als Material direkt ein ganz bestimmtes Spielelement aus einem Katalog bereits definierter/bekannter Elemente (mit-)ausgewählt wird, beispielsweise weil es tatsächlich eine fest "vorgeschriebene" "offizielle" Entsprechung in der Spielwelt/dem Vorstellungsraum gibt oder eine anderweitig "eindeutige" Zuordnung zu einem etablierten Spielweltelement vorliegt.
Wenn zum Beispiel die Nachbarn bei FATErpg.de beim Masters of the Universe spielen das Snake Mountain-Playset auf den Tisch stellen, dann ist das eben auch Snake Mountain. Punkt.
Das andere Extrem ist demnach natürlich Spielzeug, das keinerlei (bestehende) Verknüpfungen zu (bestehenden) Spielelementen hat, wodurch die Einführung als Spielmaterial auch automatisch die Einführung und Erschaffung neuer Spielweltelemente nach sich zieht.
Das klassische Beispiel hierfür dürfte die Überlieferung zur Entstehung des Rostmonsters sein, ein Schrecken, der Generationen an D&D-Spielern der Legende nach nur deshalb heimsucht, weil in einer Packung mit billigen Plastikdinosauriern auch ein undefiniertes (aber wie wir sehen nicht undefinierbares!) vierbeiniges Etwas mit langen Fühlern und einem Keulen- (oder Propeller-?) -bewehrten Schwanz enthalten war.
Als Mischform zwischen diesen beiden Polen liegen die Materialien, durch deren Auswahl nichts (radikal) neues in die Spielwelt eingeführt wird, durch die wir aber etwas neues über bestehende Elemente "lernen" beziehungsweise die dazu führen Bestehendes mit weiteren Details auszustatten. Das ist natürlich ein sehr fließender Übergang. Was ist denn schon ein Spielweltelement? Und was ist ein Detail eines Spielweltelements? Und wo ist der Unterschied zwischen den beiden?
Glücklicherweise sind wir aber gar nicht hier, um uns näher mit solchen fruchtlosen Grenzziehungen zu beschäftigen. Wir erstellen lieber noch einmal so etwas wie eine Gruppe von sieben Todesgott-Paladinen. Warum sieben? Weil wir damals sieben verschiedene Formen von Playmobiläxten zur Hand hatten, und jeder der Paladine seine eigene einzigartige magische Waffe bekommen sollte. Und warum Äxte? Weil die bevorzugte Waffe der Gottheit die (Richt-)Axt war. Typisches Beispiel für die Mischform also…