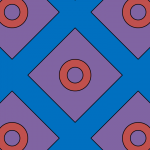 Als Mr. Slayer im Jahr 0 SD sein "Big Picture" in die Tat umsetzte, um die Conflict Wars zu beenden und das bekannte Universum als die World of Progress neu zu ordnen, war der erste Punkt auf seiner Tagesordnung die vollständige Auslöschung der Conflict Societies, jener interstellaren Mächte, die diese Kriege gegeneinander geführt hatten – mit den hochentwickelten Waffen und den biogenetischen Soldaten, mit denen er selbst sie beliefert hatte.
Ihr Ende kam in Form eben jener Waffen und Soldaten, die sie gekauft hatten. Die genetisch programmierte Loyalität ihrer Stormer-Legionen galt am Ende einzig und alleine Mr. Slayer. Ihre Waffen versagten ihnen den Dienst. Der Verrat war perfekt.
Es ist allgemein bekannt, dass dieser berüchtigte Handstreich den Grundstein für den Ruhm eines von SLA Industries erfolg- und einflussreichsten Tochterunternehmen legte. Über seine Phantom Pregnancy-Einheit stellt der Biogenetik-Riese Karma noch heute dieselben fanatisch loyalen Stormer her, die auch die Conflict Societies niederwarfen.
Unbekannt ist hingegen, dass auch der Aufstieg einer zweiten Konzerntochter hier seine Wurzeln findet..
Die Stormer waren das berühmte öffentliche Angesicht des großen Erfolgs. Die streikenden Waffen hingegen waren seine vergessenen Garanten. Die Verräterschaltkreise, die in die präparierten Waffen integriert wurden, waren so perfekt und hochentwickelt, dass sie absolut unentdeckbar waren, und dabei gleichzeitig hundertprozentig zuverlässig und störungssicher arbeiteten.
Die ursprünglichen Designer und Hersteller dieser Wunderwerke waren Red Ring.
Der Name Red Ring taucht weder in Organigrammen noch in der Buchhaltung von SLA Industries irgendwo auf. Mr. Slayer allerdings hatte keinen Grund, ein so nützliches Werkzeug nach einmaligem Gebrauch einfach auszurangieren. Er wusste aber auch, wie gefährlich es war, unnötige Aufmerksamkeit auf es zu lenken. Und so wurde Red Ring nicht nur nicht aufgelöst, sondern von einem reinen technischen Designteam umstrukturiert in eine weitere Ebene im komplexen Spinnennetz des paranoiden SLA Industries-Sicherheitsapparates.
Heute ist Red Ring sowohl mit der Weiterentwicklung und dem geheimen Einbau von Verräterschaltkreisen in alle von SLA Industries hergestellten Waffen beschäftigt, als auch mit der lokalen Überwachung und Steuerung dieses Netzwerks von Verrat.
Auf diese Weise ist Red Ring gleichzeitig eine der am weitesten gestreuten Organisationen innerhalb der Konzernstruktur, mit Agenten in allen großen Rüstungstöchtern und im Feldeinsatz, und die vielleicht am stärksten isolierte, in einen Mantel des Schweigens gehüllt, noch ehe die World of Progress aus der Wiege gehoben war. In fast einem Jahrtausend hat Red Ring so eine archaische und beinahe feudale interne Struktur entwickelt, die stark von ihren eigenen Traditionen und Ritualen geprägt ist.
Für denjenigen, der weiß worauf er zu achten hat, sind Red Ring-Agenten spielend leicht zu erkennen, denn sie tragen ihr Konzernlogowappen aus roten Ringen auf violetten Rauten offen auf Kleidung oder Ausrüstung zur Schau. Die Erb-Agenten sind dazu in der Lage, jede von SLA Industries hergestellte Waffe lahmlegen – egal ob es sich um eine Feuerwaffe, eine energiebetriebene Nahkampfwaffe oder exotischere Systeme handelt. Die einzige Voraussetzung besteht darin, dass sie der Waffe gewahr sein müssen. Höherrangige Mitglieder von Red Ring können sogar flächendeckende Effekte auslösen, die alle Waffen – außer von ihnen spezifizierte Ausnahmen – in einem Bereich auf diese Weise unschädlich machen.
Ein Red Ring-Agent zu sein zählt als ein Vorteil ohne Ränge, der bei Charaktererschaffung 50 Punkte wert ist (da der Status vererbt wird, ist es nicht möglich diesen Vorteil im weiteren Spielverlauf zu erwerben). Der Vorteil schließt das Äquivalent zum Nachteil Schlechte Info (Bad Info) auf Rang 10 mit ein, ohne dass dies zusätzliche Punkte wert wäre.