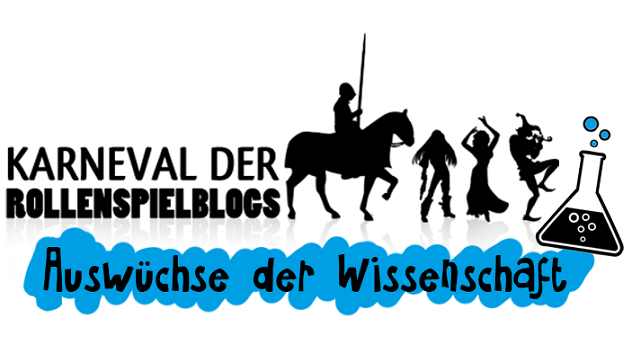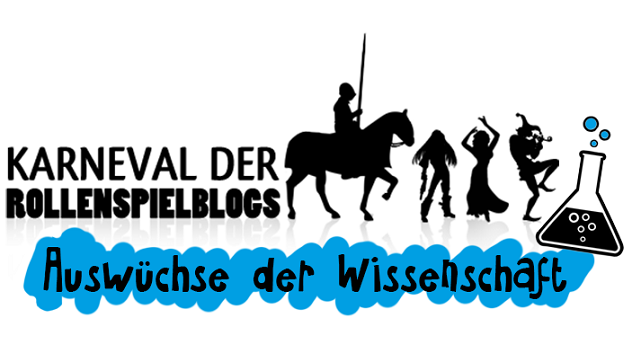 Der Karneval der Rollenspielblogs widmet sich im Mai "Auswüchsen der Wissenschaft".
Auswüchsen wie der PHE Infusion in The Red Star, die aus den Seelen Verstorbener gewonnen wird.
Vorgeschlagen wurde das Thema von Nerd-Gedanken, die sich auch um die Organisation kümmert.
PHE Infusion
Entwicklungsnotizen:
Der ganze Trick bei Assoziationsketten ist ja, dass eins das andere ergibt. Daher geben sich gerade auch die Auswüchse für The Red Star gegenseitig die Klinke in die Hand, und mehr noch, drehen sie sich dabei auch beständig um das große Thema der Verwertung von Seelen in den gewaltigen Komplexen der Seelengefängnisse. Vom Ghost Taser, der dazu dient die Seelen einzufangen und ihren Widerstand zu brechen, sind wir über die gestrige Spektrallobotomie, die den Seelen ihren freien Willen und ihr Bewusstsein raubt, jetzt bei einem Endprodukt ihrer Verwertung angekommen, das in der jetzt präsentierten Form gleichzeitig auch wieder an den Anfang der Kette führt – eine aus gestohlener Seelenenergie gewonnene Infusionslösung, die dazu benutzt wird, den Wächtern der Seelengefängnisse bessere Chancen in Auseinandersetzung mit aufständischen oder feindseligen Geistern zu verleihen. Aber aus der Grundidee der Seelenenergie als auf lebende Menschen anwendbare, von ihnen einnehmbare Substanz lässt sich natürlich noch mehr machen – aber eins nach dem anderen…
Sterbliche Soldaten und Agenten, die in der Geisterwelt eingesetzt werden – beispielsweise bei der Bewachung und Verteidigung der Seelengefängnisse – werden im Bedarfsfall Infusionen aus posthumaner Energie verabreicht, um ihre Körper auf den Kampf mit unsterblichen Gegnern vorzubereiten.
Die korrekte Applikation einer PHE Infusion erfordert einen Wurf auf Heilen (SG 15) und dauert 15 Minuten. War der Wurf erfolgreich so zählen für die nächsten 6 Stunden alle waffenlosen Angriffe des infundierten Charakters als aufgeladen (Infused).
Eine Halbliterinfusionsflasche PHE Infusion ist ausreichend für eine Anwendung und hat einen Kauf SG von 16 (militärisch +3).
---
The Red Star and all related characters are ™ and © Christian Gossett. Used with kind permission.
The Red Star Campaign Setting is © Green Ronin Publishing, LLC.
The Red Star und alle verwandten Charaktere sind ™ und © Christian Gossett. Verwendet mit freundlicher Genehmigung.
The Red Star Campaign Setting ist © Green Ronin Publishing, LLC.