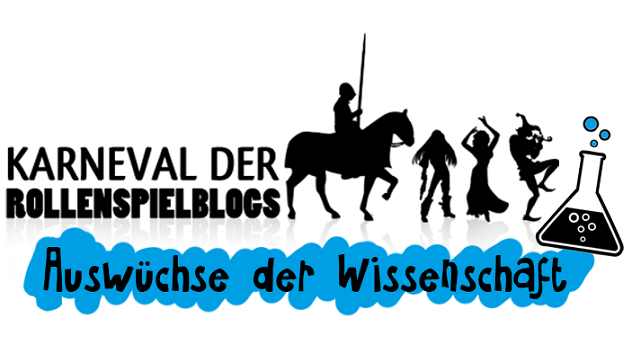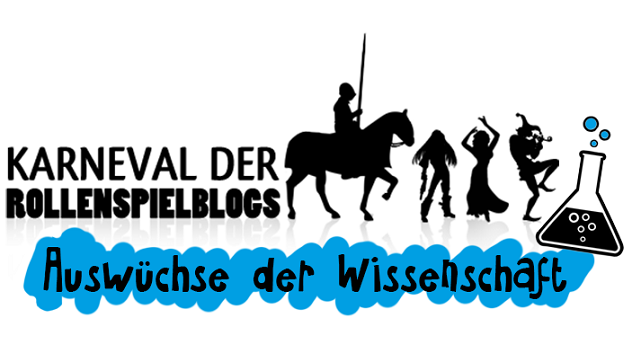 Der Karneval der Rollenspielblogs widmet sich im Mai "Auswüchsen der Wissenschaft".
Auswüchsen wie der Gedächtnisabrasion in SLA Industries, bei der traumatische Erinnerungen zusammen mit Teilen der Persönlichkeit zerstört werden.
Vorgeschlagen wurde das Thema von Nerd-Gedanken, die sich auch um die Organisation kümmert.
Gedächtnisabrasion
Entwicklungsnotizen:
Die Gedächtnisabrasion ist ein älterer Baustein, der ursprünglich im Rahmen meiner Arbeit an einem (von diversen…) alternativen Stresssystem für SLA Industries entstanden ist. Nachdem ich mir mit dem erstem Auswuchs der Wissenschaft "Oracle" für SLA Industries ebenfalls schon das Themenfeld psychiatrischer Praktiken durch eine Konzernregierung, für die seelische Gesundheit hauptsächlich ein wirtschaftliches und sicherheitspolitisches Optimierungsproblem darstellt, gewidmet habe, habe ich mich an diesen Entwurf erinnert und halte ihn nach Durchsicht und (leichter) Überarbeitung (sowie Übersetzung) für eine passende Ergänzung. SLA Industries hat zwar noch mehr als genug andere Bereiche auswüchsiger Wissenschaft zu bieten, aber dieses Feld hier erscheint mir als ein besonders fruchtbares im Rahmen des Karnevals und auch des Spiels, da diesen anderen Auswüchsen – ob kannibalistischen Labormonstren, kommerziellen Biowaffen, oder realitätszersetzenden Raumschiffen – häufig der direkte, persönliche Bezug, die durch die Charaktere erlebbare Übergriffigkeit abgeht, ohne die sie für die Charakterisierung dieser urbanen HorrorWelt nützliche, aber eben nie so unmittelbar betroffenmachende Versandhauskatalogeinträgen der fantastischen, entgrenzten Wissenschaftsperversion bleiben. Beiden werde ich mich im Karneval aber sicher noch einmal zuwenden.
Wie Menschen können auch Stormer oder andere biogenetische Lebensformen schwere psychische Defekte entwickeln, die ihre Funktionfähigkeit in der Gesellschaft und eine Tätigkeit als Operative massiv einschränken oder sogar unmöglich machen. Die Besonderheiten des Gedächtnises von biogenetischen Kreaturen ermöglicht allerdings den Einsatz hocheffektiver Therapien, die sich nicht auf den Menschen übertragen lassen. Indem die obersten Speicherebenen des genetisch programmierbaren Gedächtnises selektiv gelöscht werden, können Stormer auf einen Schlag von quasi allen Schäden, die sie durch psychische Traumata davongetragen haben, befreit werden.
Diese Therapiemethode wird trotz ihrer hohen Wirksamkeit nur in vergleichsweise wenigen Fällen eingesetzt, da die Abtragung der defekten Speicherelemente oft auch zu einem Verlust anderer erlernter und vernetzter Fähigkeiten nützlicherer Natur führen kann. so bleibt es eine Abwägungsfrage, ob die Behandlung den Stormer in der Gesamtheit wieder zufriedenstellend einsatzfähig macht.
Ein Stormer, der dieser nur bei Karma und nur unter Anordnung des Department of Psychology and Psychoses erhältlichen Therapie unterzogen wird, verliert alle Ränge in mentalen Nachteilen, die er nach der Charaktererschaffung erworben hat. Ausserdem werden die Ränge aller Fertigkeiten um 1 reduziert. Dies kann den Rang einer Fertigkeit nicht unter 1 senken.