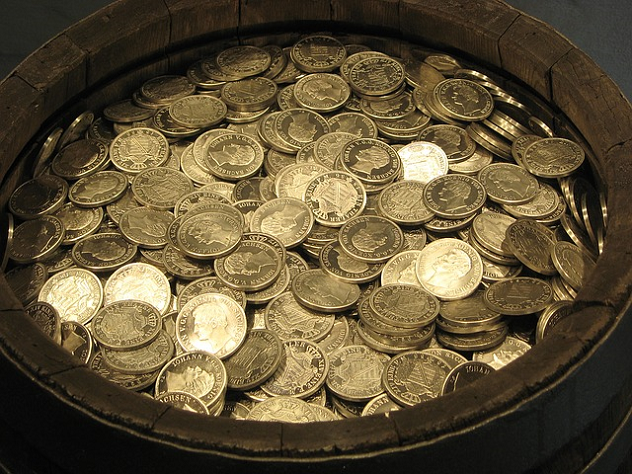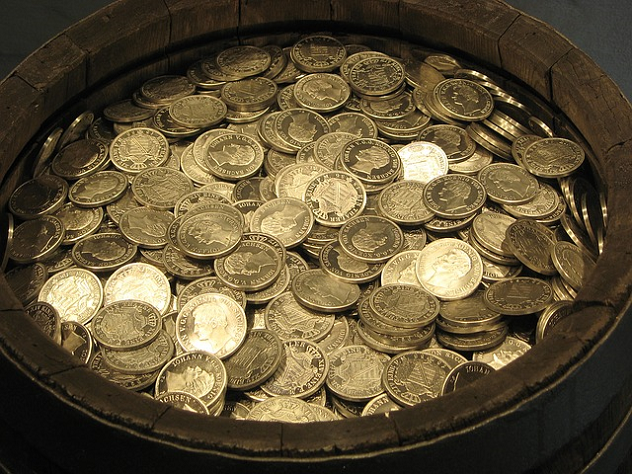 Loot-a-Day, Tag 25: Flaggen & Fahnen
Lebensbanner
Dies ist die Bezeichnung für die Flagge, die die Kriegeristen bei ihrem ersten erfolglosen Putschversuch im Volksreich vor sich hertrugen. In späteren Ritualen wurde sie von ihnen als Weihegegenstand verwendet.
Das Lebensbanner, sollten es oder Teile oder Überreste von ihm überhaupt noch existieren, hat außer seiner Faszination für Neo-Kriegeristen keine besonderen Eigenschaften.
Zweifelhafte Sammler wären vermutlich bereit, größere Summen für den Fetzen zu bezahlen.
Warum The Red Star?
Es ist eine kleine Genugtuung gerade das so Mythen durchtränkte The Red Star zu benutzen, um den Mythen der Nazis einen Gehalt zu verweigern.
---
Loot-a-Day ist eine Begleitaktion zu Greifenklaues "Geld, Gold & Schätze"-Thema beim Karneval der Rollenspielblogs, inspiriert von unserer Gegenaktion zu RPGaDay, ArtifactaDay, die wir letztes Jahr im Rahmen von Merimacs "Artefakte"-Karneval gestartet haben und an die wir seit dem auch noch ebenfalls karnevalsgestütze Aktionen mit täglichen Kunstwesen und zuletzt täglichen Auswüchsen der Wissenschaft angeschlossen haben.
---
The Red Star and all related characters are ™ and © Christian Gossett. Used with kind permission.
The Red Star Campaign Setting is © Green Ronin Publishing, LLC.
The Red Star und alle verwandten Charaktere sind ™ und © Christian Gossett. Verwendet mit freundlicher Genehmigung.
The Red Star Campaign Setting ist © Green Ronin Publishing, LLC.