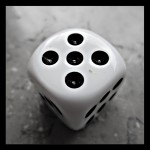 In einem Anflug jugendlichen Übermuts, habe ich Freitag zugestimmt, die kommende Woche mit einem Editorial einzuleiten.
Seit Freitag, fällt mir nichts Spannendes ein und anstatt über mein Unvermögen zu schreiben zu schreiben, möchte ich dazu Uppers Studie zitieren: (Upper, 1974).

Literaturverzeichnis
Upper, D. The Unsuccesful self-treatment of a case of "writer's block". J Appl Behav Anal. 1974 Fall; 7(3): 497.
Der Artikel als Pdf Datei.