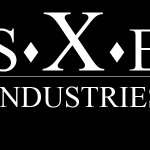 Drüben bei der Aktion Abenteuer gab es in dieser Woche Erfreuliches zu lesen. Namentlich eine Einführung zu SLA Industries, sogar komplett mit AbenteuerBPN-Konzept (leider aber ohne Handout-Formular).
Zwar beginnt diese Einführung mit den Worten, dass SLA Industries zu den Spielen gehört, die man kennen sollte (was wir nur bestätigen können), aber einen aus unserer Sicht wirklich zentralen Grund dafür lässt sie völlig unerwähnt: Die Spieler.
Trotz stets ungewisser Zukunft, Verlagswechseln, verschobenen, abgesagten und gestückelten Produkten, fragwürdigen Produktionsstandards (wie viele Seiten haben denn eure Softcover-Regelwerke noch?), Backstory-Internet-Skandalen, und was dem Spiel sonst noch alles widerfahren ist (und mit an Sicherheit grenzender Wahrscheinlichkeit noch widerfahren wird), hat es SLA Industries auf irgendeine Weise geschafft eine ganz besondere Spielergemeinschaft aufzubauen und – was vielleicht noch viel erstaunlicher ist – auch zu binden.
Gut. Fans – auch und gerade solche wo die Wortverwandtschaft mit dem Fanatiker deutlich zum Tragen kommt – hat wohl so gut wie jedes Spiel, selbst die obskuren (wie SLA Industries) und obskursten.
Die SLA Industries-Gemeinde sticht aber durch zwei Traditionen heraus: Kreativität und Toleranz. Beide ein Beispiel dafür, wie aus der Not im besten Fall eine Tugend gemacht werden kann.
Zusammen mit der (fanatischen) Begeisterung haben gerade die Widrigkeiten seiner Veröffentlichungsgeschichte die Spieler des Systems immer wieder zu wahren Höhenflügen an Produktivität getrieben, nicht nur ein paar Fanseiten, ein Con-Abenteuer, oder mal ein einzelner Artikel, sondern komplette Fanzines (ja, mehr als eins und auch mit mehr als einer Ausgabe), Dutzende von inoffiziellen Sourcebooks (teilweise dicker als das Grundregelwerk), Handouts, "professionelles" Merchandise (von Fans – nicht vom Verlag du jour), Hausregeln in Hülle und Fülle, Konvertierungen und direkt ganz neue Systeme, veritable Berge an Material, die nur wachsen und weiterwachsen …
… und die dabei quasi universell begrüßt werden. Natürlich verwendet nicht jede Gruppe alles, was von anderen Gruppen produziert wird. Ganz im Gegenteil, gerade bei so viel Material gibt es wohl für jeden Etliches, was ihm nicht an den eigenen Spieltisch kommen soll. Aber die radikal verschiedenen Richtungen, in die da teilweise gedacht und gespielt wird, entzweien die Gemeinschaft nicht. Das Schaffen, die Bemühung um und für das Spiel wird anerkannt und schweißt zusammen, selbst da wo die inhaltlichen Ansichten unterschiedlicher kaum sein könnten.
Für manche Gruppen, die generell ungerne inoffizielles oder auch nur fremdes Material verwenden, mag das alles nicht so besonders relevant sein. Für uns bei d6Ideas ist es aber eine elementare Stärke von SLA Industries, einmal weil wir genau diese Werte teilen und zum Anderen weil zumindest einige von uns sich als Teil dieser produktiven SLA Industries-Gemeinde sehen.
In den letzten Monaten haben wir versucht mit vier deutschen (eigentlich zweisprachigen) Artikeln zum Materialfundus für SLA Industries beizutragen:
DEAD – eine neue Konzernabteilung und ihre Machenschaften, vor allem aber ihr Katalog an Waffen und Ausrüstungsgegenständen, um sich gegen die Ebbkräfte von Ebons und Brain Wastern wehren zu können
Fear and Loathing in Los Muertos – Drogen, Drogen, und noch mehr Drogen
Got Soft Juice? – …und wenn man genug von Drogen hat, warum dann nicht einen leckeren Energy Drink? (Komplett mit Zufallstabellen zum Auswürfeln eigener Sorten…)
Kill the Ones You Love – BPN (mit Formular ;)) für Operatives, die nicht so sehr an ihren Freunden und Familien hängen
Dazu kommen noch zwei Artikel, die wir nur auf Englisch herausgebracht haben:
Good Clean Fun in the World of Progress – ein Blick auf die Straight Edge-Bewegung der World of Progress in Form eines Ingame-Interviews (nur auf Englisch.
The Killed Corps – eine Terrorverschwörung, die SLA Industries von innen heraus "säubern" möchte, und für die Spieler Gegner, Auftraggeber oder Partner sein könnte. Der Artikel ist nur auf Englisch erhältlich.
Darüber hinaus hat SLA Industries auch noch einen Eintrag (ehrenhalber) in unserem allerersten "Was ist …?"-Artikel – Wer ist die Idiotessa? – bekommen.
Und in Zukunft wird sicher noch mehr als ein Artikel dazukommen. Das, wie gesagt, ist eine der Stärken von SLA Industries.
Vielleicht ist es ja schon in der nächsten Woche soweit? Bei ausgewürfelten 5 Artikeln sollte ja eigentlich Platz genug sein…
Deutsche Artikel:
Am Montag kommt in der Tat der intergalaktische Konzern zum Zug, oder besser gesagt seine Feinde, denn "The Folding Knife" ist ein gefährliches Artefakt im Besitz von Kultisten, die den Sicherheitskräften von SLA Industries stets einen Schritt voraus zu sein scheinen.
Am Mittwoch präsentieren wir eine weitere Seite aus Shadoms d6 Atlas, diesmal wieder mit einer Karte als Handout oder Inspiration.
Englische Artikel:
Am Montag gibt es "The Folding Knife" auch auf Killan – wie Englisch in der Spielwelt von SLA Industries genannt wird.
Am Mittwoch erscheint auch der Atlas in Übersetzung.
Am Freitag wenden wir uns einmal mehr The Red Star zu. "The Other Side of War" führt drei neue d20 Modern Advanced Classes speziell für das Setting ein.