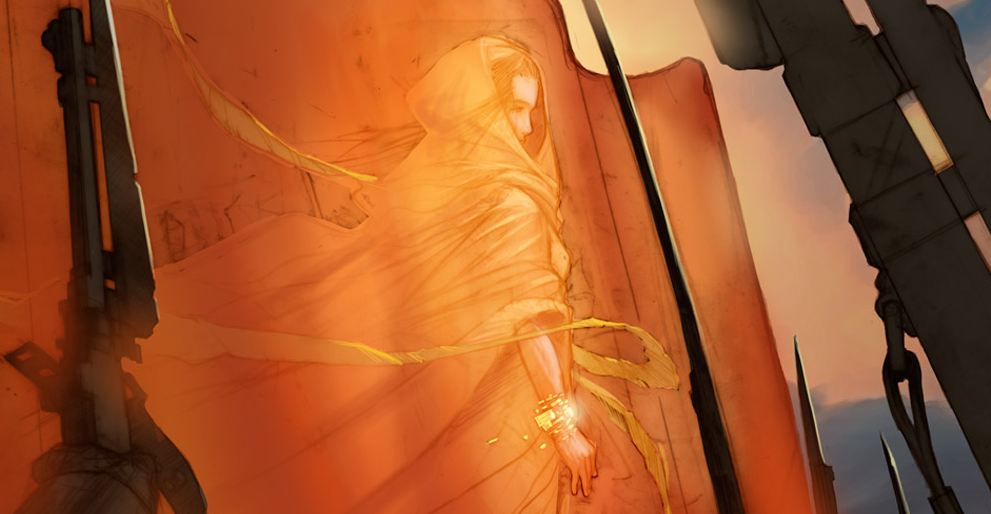 9. Mai 2015.
Der Sieg über das Volksreich im Großen Vaterländischen Krieg ist einer der definierenden Momente in der Geschichte und im Selbstverständnis der Union der Republiken des Roten Sterns, wie auch ihrer Nachfolgestaaten.
Angefüllt mit dieser Energie, strahlen die Paraden zur Feier und zum Gedenken an dieses Ereignis weit in die Geisterwelt hinein, in der die gefallenen Helden des Krieges mit ihren lebenden Nachfolgern mitmarschieren.
Unsterbliche, die über Loyalität (Allegiance) UdRRS oder Länder des Roten Sterns verfügen und in den Spiegellanden der Parade beiwohnen, verfügen für die Dauer der Parade über Regeneration mit einem Wert gleich ihrer Stufe oder Trefferwürfel. Sie verlieren diese Fähigkeit am Ende der Parade oder wenn sie sich für mehr als eine Minute vom Ort der Parade entfernen.
Am Ort der Parade zahlen während ihrer Dauer solche Unsterbliche außerdem nur die halben Kosten, um eine sterbliche Hülle anzunehmen.
---
The artwork is taken from the The Sword of Lies wallpapers and was used with kind permission of Christian Gossett.
The Red Star and all related characters are ™ and © Christian Gossett. Used with kind permission.
The Red Star Campaign Setting is © Green Ronin Publishing, LLC.
Die Grafik stammt aus den Wallpapers zu Schwert der Lügen und wurde mit freundlicher Genehmigung von Christian Gossett verwendet.
The Red Star und alle verwandten Charactere sind ™ und © Christian Gossett. Verwendet mit freundlicher Genehmigung.
The Red Star Campaign Setting ist © Green Ronin Publishing, LLC.