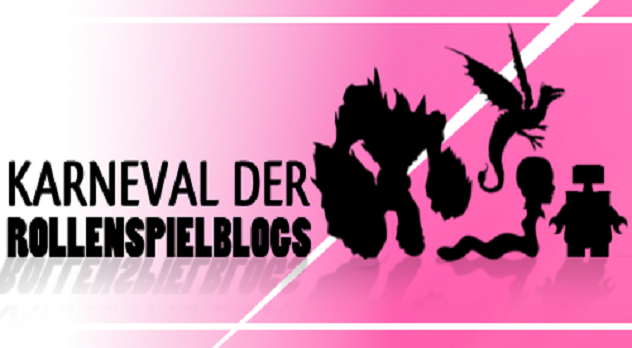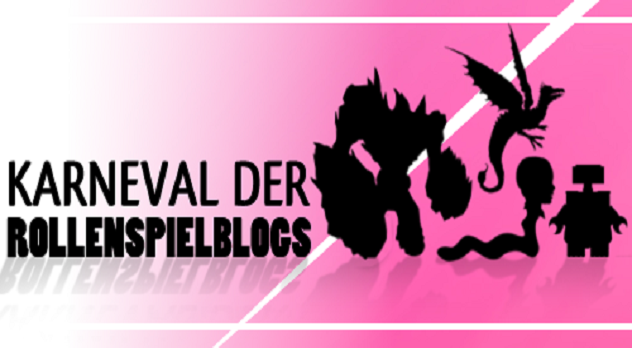 Im Oktober 2015 haben wir Kunstwesen gebaut.
Am 11. Oktober 2015: Tönerne Soldaten im Kalten Krieg.
Warum haben wir das gemacht? Weil Clawdeen "Roboter, Golems & Kunstwesen" in diesem Monat als Thema für den Karneval der Rollenspielblogs ausgesucht hatte.
Und warum reden wir jetzt im Februar 2018 davon? Weil Dnalor "Olle Kamelle" diesen Monat als Thema für den Karneval der Rollenspielblogs ausgesucht hat.
Die Suche nach möglichen Ideen für die von Dnalor für dieses Thema gewünschten Artikeln, die in den Themenmonaten der letzten 6 1/4 Jahre Karneval der Rollenspielblogs nicht geschrieben wurden oder veröffentlicht werden konnten, war für uns einmal wieder schwierig – wobei es treffender wäre, zu sagen, dass die Entscheidung schwierig war, die Suche selber war eher einfach und mit einem Blick auf unsere umfangreichen Listen mit angedachten und dann nicht oder nicht zu Ende geschriebenen Karnevalsartikeln erledigt, ganz ohne noch einmal an die Themenstellungen und Überschriften selbst zurückgehen und sie neuerdings wirken zu lassen. Aber zwischen all diesen Ideen eine Entscheidung zu treffen…
Am Ende (heute) sind wir dann an einem geplanten (und nicht geschriebenen) Zusatz zu den lebendigen Terrakottakriegern für The Red Star aus Clawdeens Kunstwesen-Karneval hängengeblieben.
Die Terrakottakrieger selbst basieren wie damals geschrieben auf den… Terrakottakriegern aus dem Grabmal des ersten chinesischen Kaisers.
Was wir damals aber nicht geschrieben haben, obwohl die Idee schon sehr konkrete Gestalt angenommen hatte, war, auch die Tatsache aufzugreifen, wie detailreich Kleidung, Waffen und Ausrüstung der Figuren modelliert wurden, und zwar, indem die lebendigen Terrakottakrieger die Möglichkeit erhalten sollten, Ausrüstungsgegenstände als Teil ihres Körpers zu erhalten.
Diese Idee ist jetzt in der englischen Version dieses Artikels hier als neues Talent umgesetzt.
Wobei es sich bei dem "neuen" Talent nach bald zweieinhalb Jahren dann doch recht eindeutig um Olle Kamelle handelt…
---
The Red Star and all related characters are ™ and © Christian Gossett. Used with kind permission.
The Red Star Campaign Setting is © Green Ronin Publishing, LLC.
The Red Star und alle verwandten Charaktere sind ™ und © Christian Gossett. Verwendet mit freundlicher Genehmigung.
The Red Star Campaign Setting ist © Green Ronin Publishing, LLC.