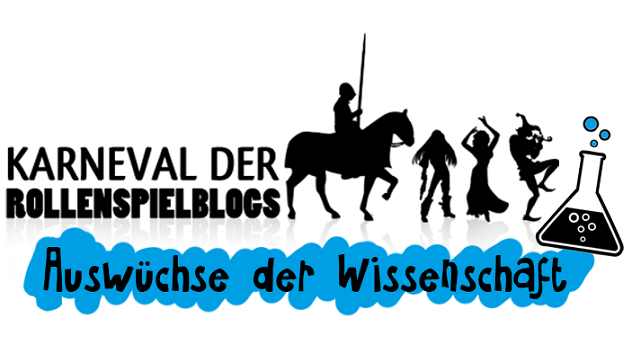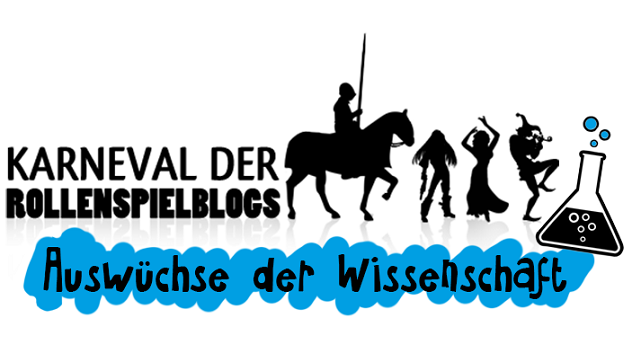 Das Thema des Karnevals der Rollenspielblogs lautet im Mai "Auswüchse der Wissenschaft" (Vorschlag und Organisation von Nerd-Gedanken).
Ein solcher Auswuchs in Warhammer 40.000 ist der synaptische Kommunikator, ein Implantat, das auf tyranidischer Biotechnologie basiert.
Gefühlsmäßig ist das übrigens ein sehr ergiebiges Thema, so dass wir eventuell auch eine tägliche Serie vergleichbar ArtifactaDay (inspiriert von Merimacs "Artefakte"-Karneval) und den Kunstwesen (in Clawdeens "Roboter, Golems, Kunstwesen"-Karneval) aufsetzen werden.
Synaptischer Kommunikator
Seit dem Ende des ersten Tyranidenkrieges versuchen sich skrupellose Techpriester, radikale Inquisitoren und andere schattenhafte Individuen daran, die Macht der unheiligen biologischen Technologie der Xenos mit imperialer Technik oder gar der geweihten Form des menschlichen Körpers zu kombinieren. Der synaptische Kommunikator ist eines der Ergebnisse ihrer widerwärtigen Experimente.
Ein synaptischer Kommunikator ist ein Implantat, das aus einer angepassten Gedankenimpulseinheit gepaart mit aus Tyranidenorganismen extrahierten Nervengewebe besteht, von dem angenommen wird, dass es in Zusammenhang mit der Verbindung der Xenos mit dem Schwarmbewusstsein steht.
Der Träger des Implantats ist dazu in der Lage, mit anderen Trägern telepathisch zu kommunizieren. Dies erfordert weder psionische Fähigkeiten noch irgendeine Form von Wurf. Die mögliche Reichweite entspricht dem niedrigsten Willenskraftbonus der an der Kommunikation beteiligten Charaktere in Kilometern. Die Kommunikation ist nicht anfällig für gewöhnliche technische Stör- und Abhörmaßnahmen oder die meisten Formen psionischer Interferenz.
Wenn ein Charakter, dem ein synaptischer Kommunikator implantiert wurde, einen Wurf ablegen muss, um dem Einfluss des tyranidischen Schwarmberwusstsein oder den geistigen Kräften einer Tyranidenkreatur zu widerstehen, so scheitert er automatisch.
---
Games Workshop, Warhammer 40,000, Warhammer 40,000 Roleplay, Dark Heresy, Rogue Trader, Deathwatch, and all associated marks, logos, names, and products are Intelectual Property of Games Workshop Limited and protected by Copyright. These items have been used unofficially and quoted exclusively as reference with no infringement on any associated rights intended and without implying endorsement by the copyright holder. Other contents of this article are published without permission or license.
Games Workshop, Warhammer 40,000, Warhammer 40,000 Roleplay, Dark Heresy, Rogue Trader, Deathwatch und alle zugehörigen Marken, Logos, Namen, und Produkte sind Geistiges Eigentum von Games Workshop Limited und urheberrechtlich geschützt. Diese Elemente wurden inoffiziell und ausschließlich als Referenz zitiert ohne die Absicht damit verbundene Rechte anzufechten und ohne eine Billigung durch den Rechteinhaber zu implizieren. Andere Inhalte dieses Artikels werden ohne Genehmigung oder Lizenz veröffentlicht.