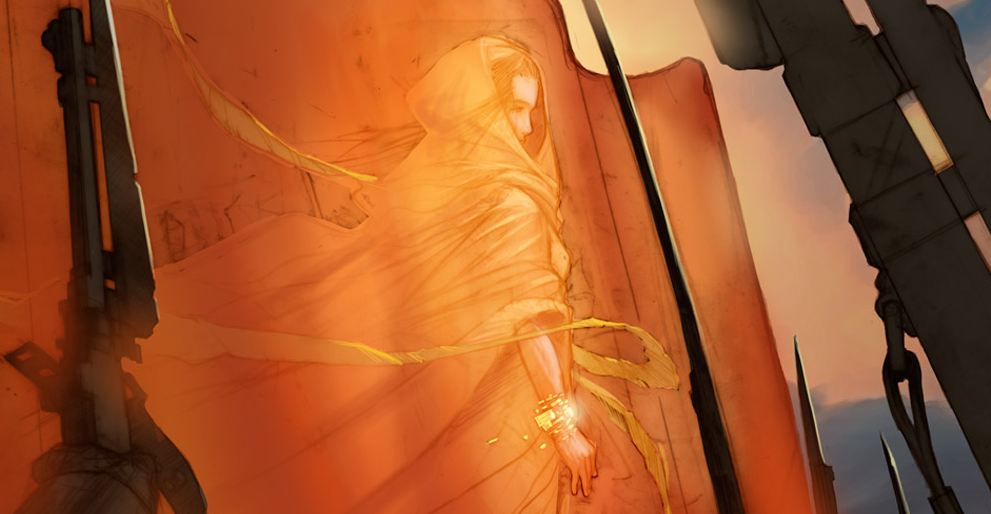 9. Mai.
Neues Talent
Stimme der Vergessenen
Der Charakter fühlt sich den unbekannten und vergessenen Toten verpflichtet und arbeitet dafür, ihre Namen und Geschichten wieder ans Licht zu bringen.
Voraussetzungen: Forschung (Research) 4 Ränge
Effekt: Wenn der Charakter mindestensn einen Tag dafür aufgewendet hat, erfolgreich die Identität und das Datum und die Umstände einer verstorbenen Person aufzuklären, wird ihr Schatten zum Unsterblichen. Falls sie unter dem Einfluß einer Fessel stehen sollte, erhält sie außerdem sofort die Möglichkeit einen Willensrettungswürfe mit einem +2 Synergiebonus abzulegen, um die Fessel abzuschütteln.
---
The artwork is taken from the The Sword of Lies wallpapers and was used with kind permission of Christian Gossett.
The Red Star and all related characters are ™ and © Christian Gossett. Used with kind permission.
The Red Star Campaign Setting is © Green Ronin Publishing, LLC.
Die Grafik stammt aus den Wallpapers zu Schwert der Lügen und wurde mit freundlicher Genehmigung von Christian Gossett verwendet.
The Red Star und alle verwandten Charactere sind ™ und © Christian Gossett. Verwendet mit freundlicher Genehmigung.
The Red Star Campaign Setting ist © Green Ronin Publishing, LLC.