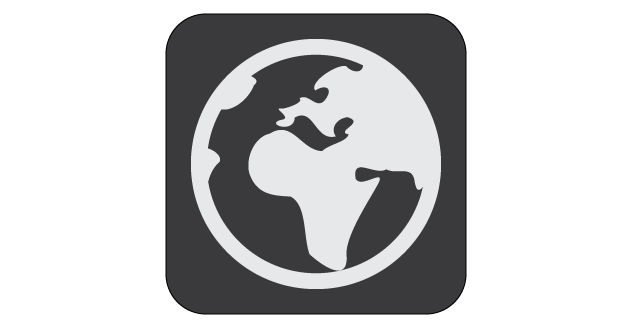 Stairwell
Planetary Profile
Medium Desert World
Death World (Inactive)
No Population (-)
SLA Industries (no PPP)
Echoes of distant drums
Übersicht
Auf den ersten Blick ist Stairwell eine leere Ödwelt ohne besonderen wirtschaftlichen oder sonstigen strategischen Wert für SLA Industries oder rivalisierende Suppressor Powers. Dass der Konzern den Planeten dennoch schon seit über 900 Jahren für sich beansprucht, hängt mit der sich in den Wirren der Conflict Wars verlierenden Frühgeschichte der Shaktar zusammen, deren ehemalige Conflict Society von SLA Industries in die World of Progress integriert wurde.
Obwohl allgemein und nicht zuletzt von den Shaktar selbst K'n'th als die ursprüngliche Heimatwelt des stolzen Kriegervolkes anerkannt wird, finden sich auf dem ansonsten verlassenen Stairwell die vielleicht ältesten shaktarianischen Ruinen und Hinterlassenschaften. Unterirdische Grabanlagen erstrecken sich teilweise kilometerweit im Untergrund, wo natürliche Höhlen ausgebaut und erweitert und neue Gänge und Gewölbe aus dem Fels geschlagen wurden.
Erschließung
Den Shaktar gelten diese Anlagen als heilig, ohne die Gründe dafür mit den anderen Bewohnern der World of Progress zu teilen. Entsprechend groß ist das Konfliktpotential, das aus dem Interesse an einer archäologischen Erkundung der Welt erwächst. Der Friede wird momentan durch eine enge – und dabei alles andere als reibungslose – Zusammenarbeit – oder besser Überwachung – mit shaktarianischen Vertretern gewahrt. Deren Anwesenheit und Verhalten gibt allerdings auch Anlass zu der Vermutung, dass auch die Shaktar selbst viel weniger über die Geschichte von Stairwell wissen, als sie zugeben. Auch für sie offenbart die Arbeit der Grabungsteams Unbekanntes und lange verloren Geglaubtes – die Geheimnisse der uralten Geschichte ihres eigenen Volkes und seines Schrittes in den Weltraum.
Grabungsstätte Rot 9
In den vergangenen Jahren hat sich die Aufmerksamkeit der Wissenschaftler zunehmend auf einen Begräbniskomplex in der südlichen Hemisphäre konzentriert, an dessen obere, lichtdurchflutete Bereiche über schier endlose Treppen eine der tiefsten Höhlen des Planeten angeschlossen zu sein scheint. Der mit dem Ende der Erfassung des Eingangsbereiches anstehende Vorstoß in diese Tiefen allerdings, droht nun ganz unerwartet erneut zum Ausbruch echter Feindseligkeiten zwischen menschlichen Archäologen und frisch eingetroffenen Shaktarabgesandten zu führen.
---
Bemerkungen:
Stairwell ist ursprünglich als ein deutscher Nachtrag – oder sagen wir lieber ein später Eintrag – zum SLA Industries Galaxy Project (SGP/Galaxy Project), einer geplanten Sammlung von Planetenebschreibungen für SLA Industries, entstanden, im Rahmen einer Aktion die zum Schreiben von kurzen (Rollenspiel-)Texten zu vorgegebenen Bildern aufrief. Die Rahmenbedindungen dieser Aktion – die schon seit einiger Zeit samt ihrer Bilder aus dem Netz verschwunden ist – hatten mich damals an die Vorgaben des (Vorläufers des) SGP erinnert und so die Erstellung von Stairwell "provoziert".
Diesen Nachruf, damals unter der Widmung
In Memoriam SGP.
erschienen, an den Anfang zu stellen, wenn ich mich dem SGP wieder zuwende, erscheint mir passend.
Daher:
In Memoriam SGP.