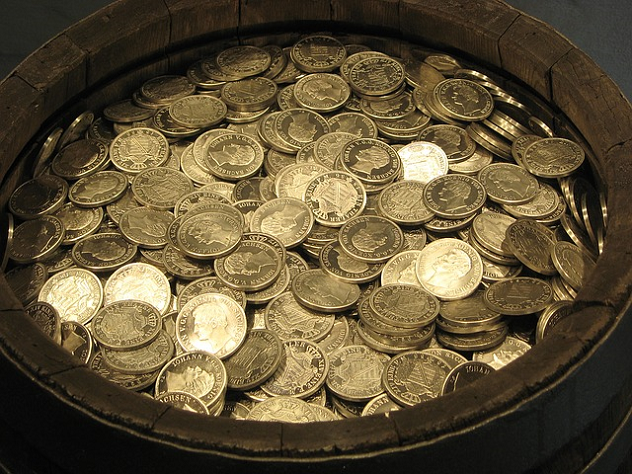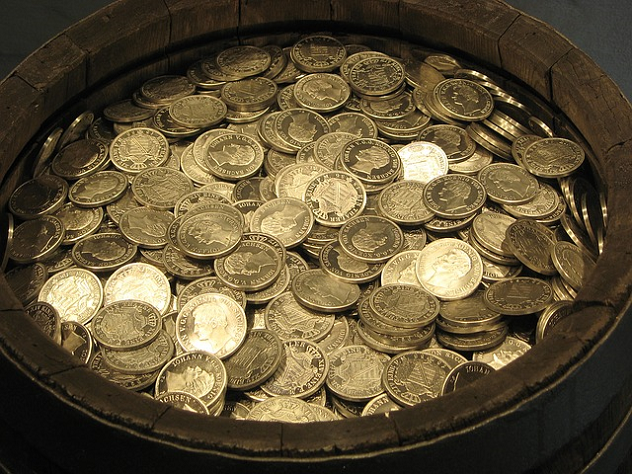 Loot-a-Day, Tag 30: Schätze aus der Zukunft
Kettenschwert
Diese grob schwertförmige Waffe verfügt dort, wo normalerweise an einem Schwert die Klinge wäre, über eine Kette mit scharfen Metallzähnen. Wenn die Waffe gezogen wird, so erwacht die Kette zum Leben und beginnt sich rasend schnell zu bewegen, so daß sich die wirbelnden Zähne in Fleisch und Knochen graben können.
Das Kettenschwert richtet Stb+1 Schaden an und zählt als ausgewogen und wuchtig.
Warum Warhammer Fantasy Roleplay?
Die einzige Frage war, ob wir stattdessen eine Energiefaust nehmen sollten.
---
Loot-a-Day ist eine Begleitaktion zu Greifenklaues "Geld, Gold & Schätze"-Thema beim Karneval der Rollenspielblogs, inspiriert von unserer Gegenaktion zu RPGaDay, ArtifactaDay, die wir letztes Jahr im Rahmen von Merimacs "Artefakte"-Karneval gestartet haben und an die wir seit dem auch noch ebenfalls karnevalsgestütze Aktionen mit täglichen Kunstwesen und zuletzt täglichen Auswüchsen der Wissenschaft angeschlossen haben.
---
Games Workshop, Warhammer Fantasy Roleplay, and all associated marks, logos, names, and products are Intelectual Property of Games Workshop Limited and protected by Copyright. These items have been used unofficially and quoted exclusively as reference with no infringement on any associated rights intended and without implying endorsement by the copyright holder. Other contents of this articles are published without permission or license.
Games Workshop, Warhammer Fantasy Roleplay, und alle zugehörigen Marken, Logos, Namen, und Produkte sind Geistiges Eigentum von Games Workshop Limited und urheberrechtlich geschützt.Diese Elemente wurden inoffiziell und ausschließlich als Referenz zitiert ohne die Absicht damit verbundene Rechte anzufechten und ohne eine Billigung durch den Rechteinhaber zu implizieren. Andere Inhalte dieses Artikels werden ohne Genehmigung oder Lizenz veröffentlicht.