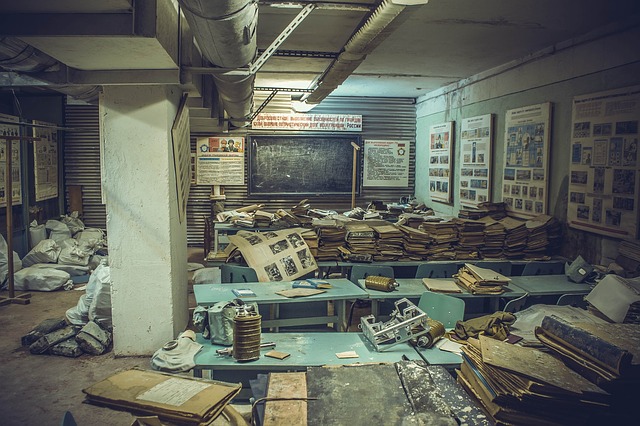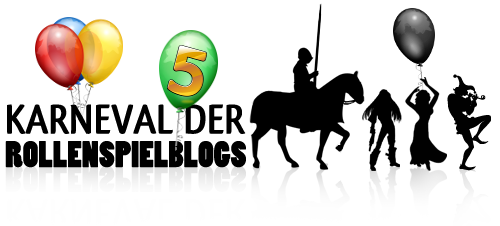 blut_und_glas: Passend zum Thema "alte Säcke" sitze ich heute ganz alleine im Archiv.
…
Das ist alleine gar nicht so einfach. Zumal das Thema in Bezug auf eine Archivsichtung hier bei uns fast so eine Art "alles oder nichts"-Entscheidung erfordert.
Es ließe sich einmal auf der Inhaltsebene betrachten – in welchen Artikeln haben wir uns in der Vergangenheit mit dem Thema Alter(n), mit alten Charakteren oder alten Dingen (Säcken) auseinandergesetzt? -, dann bleibt, wenn wir einmal von der irgendwie doch sehr gewollten Einbeziehung von allerlei (alten) Artefakten (und nicht nur denen aus Merimacs Karneval) absehen, da wenigstens in meiner Erinnerung nicht wirklich viel übrig (ich werde das aber gleich noch einmal prüfen).
Andererseits könnten wir das Thema auch in Richtung unseres eigenen Alters, beziehungsweise des Alters der Ideen, die in den Artikeln stecken drehen – welche unserer früheren Artikel sind alt? -, was dabei angesichts des mittlerweile auch schon mehr als fünfjährigen Bestehens von d6ideas und der Tatsache, dass es auch eine (zwar unvollständige, aber dennoch) Sammelstelle für unser eigenes Material darstellt, herauskommt, dürfte aber auch klar sein. Bei dieser Herangehensweise wäre es wohl fast einfacher einen Link zurück auf unsere Hauptseite zu setzen, die hat auch so eine praktische Kalenderfunktion – da lässt sich quasi das Mindestalter der Artikel direkt selber bestimmen (und im Zweifelsfall können sie dann immernoch älter sein).
…
Sinnvoll erscheint mir so wirklich nur die Herangehensweise über die Inhalte und auch dort wie gesagt keine allzu weit gedehnte.
Da hätten wir dann eine Handvoll explizit archäologischen Materials – alles für SLA Industries – in Form des Kabelkranzes von Thebia, des Phantoms von Korinthera, der generischeren Kriegsmaschine und Donnerkeule der Shade, und der Ausgrabungsstätten auf dem Planeten Stairwell, was wohl ausreichend für das "alt" in "alte Säcke" qualifiziert.
Ebenfalls auf SLA Industries entfallen 000 Angel, die Thunderer und Spite Stormer, allesamt uralte künstliche Lebensformen – ersterer eine Interpretation eines im offiziellen Hintergrund thematisierten individuellen Monstrum.
Für The Red Star haben sich mit 75, inspirierende Erinnerung und Victory Day drei Artikel angesammelt, die alle auf leicht verschiedene Weise die Erinnerungen alter Veteranen vergangener Kriege (insbesondere des Äquivalents zum zweiten Weltkrieg im The Red Star-Universum) zum Thema haben.
Dann wären da noch eine Reihe expliziter Rückblicksartikel, nicht zuletzt die Serie "Karneval der Archive", zu der sich auch dieser Artikel hier zählt, aber mit Kunstwesen bei d6ideas auch einer ihrer indirekten Vorläufer und einige weitere Rückblicke, die sich aber auf Zahlen beschränken und daher hier wohl keinen Link benötigen, die aber allesamt rückwärts, in die Vergangenheit dieses Blogs schauen und damit aus der klassischen Perspektive der "alten Säcke" geschrieben sind.
Zuletzt noch ein wenig Streubesitz in Form der Sonnenlande, einer alten Spielwelt für Beutelschneider, bei der es sich explizit um eine alte – eine überalterte – Welt handelt, Überlegungen zum Hardware-Handbuch 3025 als in mehrfacher Hinsicht alten Handout, und einer viel zu späten Erkenntnis über alte Games Workshop-Werbung.
Und das war es auch schon im Großen und Ganzen, es sei denn, wir fangen doch noch damit an, den Begriff weiter (und weiter) zu dehnen.