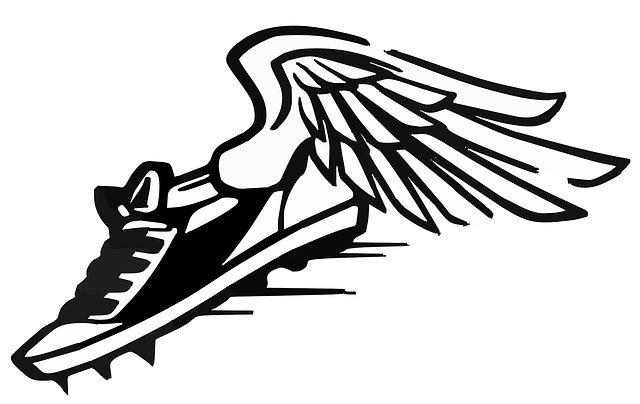 Clawdeen widmet den Karneval der Rollenspielblogs im Oktober einem besonderen Thema: "Schuhen".
Das extraplanare Schuhgeschäft lädt ein, einzutreten und die Modelle der Saison anzuprobieren:
Tag 11: The Red Star
Drachenschuhe
Der Krieg in Al'Istaan war für die Rote Flotte eine völlig neue Erfahrung. Und trotzdem waren Parallelen, enfernte Echos ihres epochalen Kampfes im Großen Vaterländischen Krieges auch hier zu finden. Schon damals hatten ausgesuchte Kundschafter und Spezialeinheiten in den Kämpfen im Hochgebirge ihre für solches Gelände und ihre besonderen Aufträge ungeeigneten Stiefel und andere Ausrüstung durch zivile Sportartikel und -schuhe ergänzt und ersetzt. Was im Großen Vaterländischen Krieg aber eine Ausnahme gewesen war, wurde nun zur Regel – Al'Istaan war ein Krieg der Kundschafter. Heimische Quellen in der UdRRS waren nicht darauf eingestellt, den plötzlichen – und inoffiziellen – Bedarf an Sportaustattung zu decken. Schnell machten die Soldaten daher andere Bezugsmöglichkeiten ausfindig. Vor allem die mittlerweile für westliche Marken in den nahen Drachenländern massengefertigte Sportschuhe erfreuten sich größter Beliebtheit. Von den Zauberinnen der Flotte wurden diese dann noch häufig für die Bedürfnisse der Kundschafter modifiziert. Neben den üblichen Protokollverbesserungen für Fertigkeiten (maximal +2 auf Balancieren, Klettern, Leise Bewegen und/oder Springen) war vor allem eine vor Ort improvisierte Abwandlung von Autoschilden beliebt, die Schutz vor Krähenfüßen und anderen Fußfallen bot (Schadensreduzierung 1 nur gegen Krähenfüße und vergleichbare Angriffe, die auf die Füße zielen, +1 Kauf-SG).
---
The Red Star and all related characters are ™ and © Christian Gossett. Used with kind permission.
The Red Star Campaign Setting is © Green Ronin Publishing, LLC.
The Red Star und alle verwandten Charaktere sind ™ und © Christian Gossett. Verwendet mit freundlicher Genehmigung.
The Red Star Campaign Setting ist © Green Ronin Publishing, LLC.