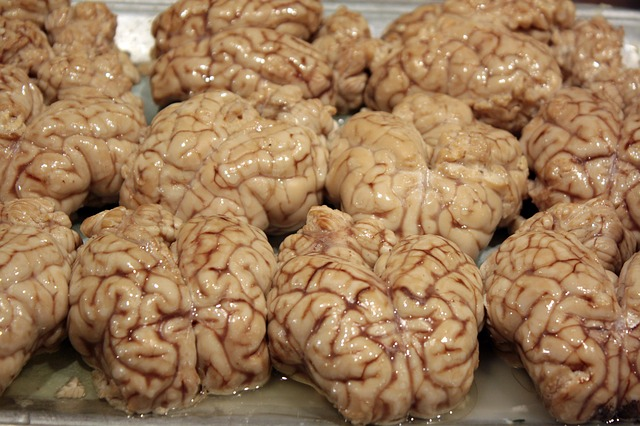 Im Vergleich zu letztem Monat ist die Zahl der ungeschriebenen neuen Artikelideen wieder auf ein gewöhnlicheres Maß zurückgegangen. In ungefährer Reihenfolge der Notizen:
Keine Assassinen!, wenn ich mich im Kriegshammer.org-Forum, dem Nachfolger der Alten Welt, nicht gerade unbeliebt mache, dokumentiere ich dort seit einigen Wochen die Vorarbeiten zu einem ersten größeren Versuch der Bastelarbeit mit Wrath & Glory – selbiges hat nämlich keine Regeln, um Tempelassassinen zu spielen, ein Zustand, der keinen Bestand haben sollte (und irgendwann ja erwartbarer Weise auch von offizieller Seite irgendwann korrigiert werden wird – aber was schert mich das, wenn ich bis dahin schon meine eigene Version habe?), das Ergebnis dieses Versuchs – in Blogartikelform – hätte es eigentlich im September geben sollen und können
Freeya im Beutel, yandere hatte darum gebeten, doch an Hand von Freeya einmal zu demonstrieren, ob und wie Beutelschneider auch "klassische" Rollenspielfantasywelten abbilden kann
Wrath & Glory Archetypenübersicht, die Abwesenheit einer ordentlichen Übersichtstabelle der Archetypen halte ich für ein ganz schreckliches (und dabei so furchtbar vermeidbares!) Versäumnis von Wrath & Glory – wenn ich mir die Arbeit einer solchen Übersicht für meinen eigenen Hausgebrauch schon mache, kann sie eigentlich auch gleich im Blog abgelegt werden (aber Tabellen sind immer so fürchterlich anstrengend in der Formatierung…)
Flucht aus Zharr-Naggrund, Warhammer Fantasy als Sklaven in der Stadt der Chaoszwerge und dem Weg hinaus, vermutlich fängt es sogar erst einmal ganz normal im Imperium an und ein erster Teil (oder ein Prolog, wenn es kompakter werden soll) führt erst durch die Hände diverser Sklavenhändler bis nach Zharr-Naggrund
August-Fazit, ich hatte eigentlich auch noch eine kleine Rückschau samt gezogener Lehren aus dem letzten Monat auf der Liste, speziell die tägliche Doppelaktion hält da zwar ein wenig bereit, am Ende ist es aber natürlich alles nur Bauchnabelgepuhle
Unbennenbar, eine Notiz für meinen SLA Industries "Fist of Truth"-Katalog an realitätszersetzenden Kräften ausgewählter Agenten in meiner World of Progress, der Katalog hätte damit auch erstmals direkt Einzug ins Blog gehalten – mit einer Fähigkeit, die es verhindert jemandem einen Namen oder überhaupt eine eindeutige Bezeichnung zu geben, jemand der nicht genannt und über den damit auch nicht geredet werden kann
Mehr Navigatorkopfbedeckungen, der Liste aus dem letzten Ideas Overflow haben sich diesen Monat noch Turban, Bandagen, Hautlappen und eine mit einer undurchsichtigen Flüssigkeit gefüllte Glaskammer, deren Inhalt durch ein Ventil abgelassen werden kann, hinzugesellt
Schatzfee, identifiziert Schätze als magisch, geht dabei aber (durch Überladung oder vor Aufregung) zu Grunde
Schätzfee, kann sagen, wie viel etwas wohl wert ist
Fechtfee, unterstützt in irgendeiner Form beim Erlernen von Kampffähigkeiten oder bei Übungskämpfen oder Schaukämpfen oder so etwas
Schlüsselmeister, eine Option für ein Warhammer 40.000-Rollenspiel (thematisch am ehesten für Dark Heresy, denke ich), Personen, die auf Grund irgendeiner Merkwürdigkeit überall Zugriff bekommen können, vielleicht, weil sie über eine genetische Anomalie verfügen, die sie zu so etwas wie einem Masterkey für imperiale Genschlösser und andere biometrische Sicherheitssysteme auf STK-Basis macht – entsprechend gejagt – und begehrt – sind sie
Theosophia, ein nach der Admiralin und Gründerin der gegen Ende des Monats vorgestellten Freinhändlerdynastie benanntes Schlachtschiff oder Schlachtkreuzer
Deck Tubes, noch eine Torpedoabschußvorrichtungsvariante für Rogue Trader, wieder mit der Möglichkeit auf Decksmontageplätzen untergebracht zu werden, diesmal aber mit mehr Rohren aber kleinerm Magazin
Außerdem einige nicht verwirklichte Piratenartikel, ebenfalls in Reihenfolge der Notizen:
Piratensender, für Unknown Armies und/oder für SLA Industries – am Ende bin ich für die täglichen Piraten dann doch bei einer etwas engeren Auslegung des Themas geblieben
Wer sind die Piraten auf Freeya?, das wäre ein separater Artikel und kein Teil der täglichen Serie geworden, mit dem Ziel einmal auszuleuchten, wer und wo die Piraten auf Freeya eigentlich stecken – ich habe das eingekürzt, indem ich einfach einen freeyitischen Beispielpiraten veröffentlicht habe, was die sehr viel globalere Frage aber eben unbeantwortet lässt
The Pirate Queen, als Changeling: the Dreaming-Figur
Pirates of the Maelstrom, und auch Wraith: the Oblivion lässt sich mit Piraten ausstatten, vielleicht auch mit Piraten, die sich mit Fährmännern auseinandersetzen (oder sich als Fährmänner ausgeben?)
Vampires of the Caribbean, und wo wir schon in der World of Darkness sind: eine historische Vampire-Chronik ginge natürlich auch
Bitter Joy, ein weitere Pirat für Warhammer 40.000, diesmal ein Dark Eldar (eine Dark Eldar?), der nach einer Auseinandersetzung mit einem Haemunculus fürchterlich entstellt (gehäutet) ist und sich nun weigert sich noch einmal in die Hände eines dieser Fleischkünstler zu begeben, was aber auch eine Wiederherstellung unmöglich macht, trägt stattdessen eine Maske (eventuell aus Phantomkristall geschnitten oder von einem Harlekin erbeutet?)
Wie auch sonst sind älterer Ideen, die wieder aufkamen, nicht angelistet.