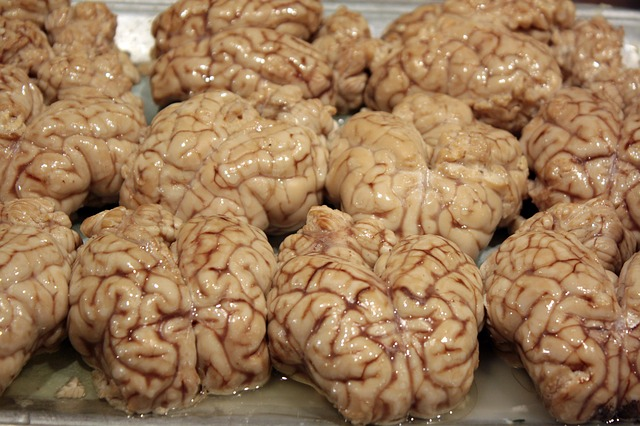 Der August ist zwar wieder übersichtlich, was die Anzahl der nicht geschriebenen Artikel angeht, das Ziel war aber eigentlich trotzdem, alle (oder zumindest die meisten) von ihnen auch zu schreiben. In ungefährer Reihenfolge der Notizen:
Ressourcenaufbau/-verletzlichkeit, eine Notiz zu einem mögichen Regelsatz, bei dem sich über die Zeit in Kämpfen ein Ressourcenpool für Sonderaktionen aufbaut, der sich, wenn sein Besitzer getroffen wird, entlädt, in welchem Fall der Getroffene aber keine anderen Nachteile erleidet. Die führt einmal dazu, dass sowohl Einsatz als auch Nicht-Einsatz der Ressource risikobehaftet sind (ersterer, da die Ressource dann gegebenenfalls nicht mehr für das Abfangen von Treffern zur Verfügung steht, letzterer, da die gesamte gesammete Resource auf einen Schlag zu verschwinden droht, wenn es zum Treffer kommt)
Interference Spike, eine Schock-Nahkampfwaffe für Warhammer 40.000, die eine zusätzliche (stärkere) Wirkung gegen Maschinen und Maschinenwesen entfaltet
Giftgranaten, auch für Warhammer 40.000
Windhose, eine magische Pluderhose für D&D, die unter anderem das Reisen auf dem Wind und das zaubern von stinkender Wolke ermöglicht
Zauberfängerfee, ein Feensklave, der in der Nähe des Besitzers gesprochene Zauber einfängt, die sein Besitzer dadurch auf ein anderes Ziel umleiten kann (vielleicht auch aufheben kann zur späteren eigenen Verwendung)
Dazu kommen noch Alliertenpärchen für RPG+Allies+a+Day, die wir zu Gunsten der tatsächlich veröffentlichten Einträge an den jeweiligen Tagen/zu den jeweiligen Stichworten nicht geschrieben haben:
+ , Lost/Verschollen (Tag 22) mit einer sagenhaft reichen in den Sümpfen verschollenen Stadt und einer verbündeten mächtigen (aber besiegten) Armee (oder einem Söldnerstadtstaat)
Chukk + Bubb, Surprise/Überraschung (Tag 23) mit zwei Ork Mekboyz für Warhammer 40.000, die gemeinsam einen tragbaren Bubblechukka gebaut haben, und sich darum zanken, wer ihn erfunden hat, und wichtiger noch, wer ihn jeweils bedienen darf, der eine Mag Funguseiscreme, der andere mag es, Pingpongbälle auf die Köpfe von Gretchins zu werfen, beide beschimpfen sich gegenseitig, was mit zusammenhangslos erscheinenden Fetzen komplexer Traktorfeldtheorie garniert ist, und schlagen sich mit Werkzeugen, wen sie richtig in Fahrt sind, wenn aber die schönen Energiefeldblasen ihre Feinde einhüllen, sind sie ein Herz und eine Seele
The Noble of Global Warming + the Noble of Propaganda, Calamity/Katastrophe (Tag 25) mit den titelgebenden Edlen für Nobilis
Kroot Shaper + Degeneratoren, Evolve/Entwickeln (Tag 29) mit einem noch namenlosen Kroot Shaper, mit dem die noch arbeitsnamenbehaftete erbkranke und degenerierte Oberschicht eines Planeten einen Pakt eingegangen ist, damit er gerade die gesunden und Individuen aus der Bevölkerung an seine Sippe verfüttert, die dadurch wertvolles Material aufnimmt während die Herrscher der Gefahr einer Revolte durch ihnen wenigstens von den Anlagen her überlegene Kräfte entgegenwirken
Ältere Ideen, die wieder aufkamen, sind andererseits nicht gelistet.