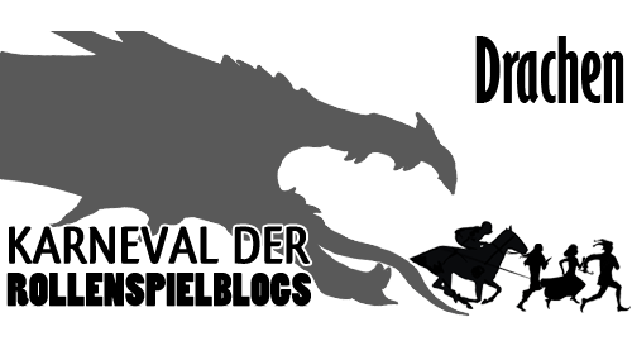 "Drachen" sind Merimacs Thema nicht nur bei Spiele im Kopf, sondern natürlich auch beim Karneval der Rollenspielblogs und begleitend dazu im RSP-Blogs-Forum. Und damit sind sie auch ein Thema bei uns und bei SLA Industries:
Unsere Geschichte beginnt vor langer, langer Zeit, in einer Bar…
Der Sturz von Salvation Tower im Jahr 300 SD und die Entstehung der Cannibal Sectors in seinen Trümmern veränderte das Gesicht von Mort für immer. Die folgenden Jahre des Chaos waren ein Höhepunkt für Gangs, Soft Companies, Serienkiller, Prop-Söldner und andere Verbrecher, die effektiv die Kontrolle über weite Teile der um ihr Überleben ringenden Hyperstadt übernahmen.
Eine der vielen Gruppen, die sich in dieser Zeit einen Teil des verrottenden Kuchens zu sichern versuchten waren die Heartbeat Dragons, eine lokale Gang im zukünftigen Lower Downtown, die sich nach dem Sturz in einer Bar namens Heartbeat formierte. Zunächst von anderen Gruppen aus ihrem ursprünglichen Territorium verdrängt, führten die verbliebenen Mitglieder der Dragons aus umgehenden Ruinen heraus einen regelrechten Guerillakrieg gegen ihre Konkurrenz und das Tag HBD wurde zum gefürchteten Kennzeichen von No-Go-Areas für die sich einstmals überlegen wähnenden Banden.
Sowohl die Dragons als auch ihre Gegner fanden ihr Ende in den brutalen Roll-Back-Operationen, mit denen SLA Industries schließlich und letztendlich auf die Nachwehen der Katastrophe von 300 antwortete. Dabei war keine der ausradierten Gruppen auch nur eine Fußnote in den offziellen Einsatzberichten wert. Aber Downtown hat seine eigene Art Erinnerungen zu bewahren. Zwar weiß niemand mehr wer die Dragons waren und von ihren ehemaligen Feinden sind nicht einmal mehr die Namen bekannt, aber die Warnung HBD und die Bedeutung Here Be Dragons blieb im kollektiven Gedächtnis Downtowns haften. Here Be Dragons fand nach und nach sogar seinen Weg auf annotierte Sektorenkarten und begann statt der Angst vor alten Sprengkörpern und Fallen eine diffusere, ältere Angst zu verkörpern. Die Angst vor den Monstern.
Nach Jahrhunderten beginnen sich hinter abergläubisch erneuerten HBD-Tags Dinge zu regen, die aus den schwarzen Kokons von Alpträumen kriechen.
Ausgewachsene Drachen sind Cryptids (siehe The Dream, Seiten 18-19) mit maximalen Werten.