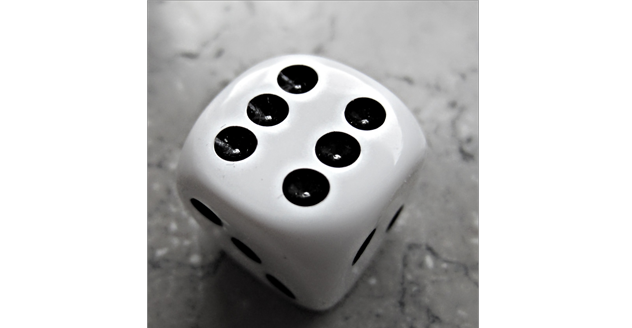 Rasche Überprüfung: Welche der für 2016 formulierten Ausblicke Ziele haben wir denn nun erreicht?
Erst einmal natürlich wird es ganz allgemein mit dem weitergehen, was wir immer machen:

Hausregeln, Hintergrundideen und anderes Material zu Blue Planet, CthulhuTech, SLA Industries, The Red Star, Unknown Armies, Warhammer 40.000 Roleplay und anderen Spielen,
Berichte und Erweiterungen zu unseren Eigenbauten wie Beutelschneider oder dem teilweise auf Unknown Armies-aufgezogenen Unknown Mobile Suit
und hin und wieder auch einmal allgemeinere Gedanken zu Rollenspielen (auch wenn wir das eigentlich zu vermeiden versuchen).
Komplett erfüllt. Das war aber auch der leichte Teil.
Dann werden wir 2016 Projekte umsetzen, die wir schon in der einen oder anderen Form angekündigt haben, insbesondere natürlich

Progress, unser geplantes SLA Industries-Fanzine,
die nächste Edition von Beutelschneider (unter dem Arbeitstitel Tempelhuren-Edition)
und unseren seit 16 Monaten überfälligen Abschlußartikel zum Weltkriegskarneval von August 2014.
An Progress haben wir ein wenig herumkonzeptioniert, aber nichts vorweisbares in der Hand, die Tempelhuren-Edition liegt in Einzelteilen vor, allerdings nicht als neues Gesamtdokument, und der Weltkriegskarneval hat immer noch keinen Abschluß.
Und zuletzt gibt es da noch die Dinge, die wir zwar in Planung haben, zu denen wir bisher aber – bisher – noch nichts gesagt haben, als da wären:

Die Rückkehr des SLA Industries Equipment Logs,
das Redesign der d6ideas-Webseite,
sowie diverse bereits konkret in Arbeit und/oder Planung befindliche Artikel und Artikelserien für die erste unserer drei Listen, wie beispielsweise eine kurze Reihe zu Telepathie in The Red Star, die wir im Dezember 2015 mit dem Transpathic Battlespace schon begonnen haben, das Opera Program, ein SLA Industries-Reimagining, oder auf der allgemeineren Seite Fallbeispiele für den Weg aus dem Spielzeugregal an den Spieltisch, begonnen mit Flugzeugträgern für Sechsjährige und wie sich aus diesen die Zusammensetzung von zeonischen Marinefliegerabteilungen herleiten lässt.
Fürs Equipment Log gilt das zu Progress Gesagte, ein neues Design haben wir zwar, aber das sind Taschenspielertricks, denn es ist nicht das Redesign, das wir wollten (und wollen?), die Telepathie hat einen zusätzlichen Artikel bekommen (aber da fehlen noch mehr), das Opera Program ist noch nicht da, aber das Rollenspielzeug hat – inklusive Flugzeugträger – tatsächlich Einzug gehalten.
Raum für Verbesserungen. Sowohl bei der Zielwahl als auch bei ihrer Umsetzung würde ich meinen.
Bis 2017!