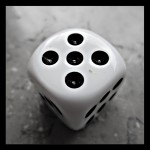 Crowd Funding scheint wirklich DAS neue überhaupt zu sein. Die Methode hat schon einiges an Schlagkraft aufgebaut und ich bin irgendwo unterwegs ehrlich gesagt zu einem Fan davon geworden. Was Crowd Funding überhaupt ist? Ehrlich gesagt haben das die zahlreichen Plattformen selbst oder auch Wikipedia das schon ganz gut erklärt, aber das Grundprinzip ist schnell beschrieben: Zeige dein Projekt oder Produkt den Leuten, die es vermutlich haben wollen und lass dich durch die Menge einfach vorab bezahlen um das Produkt dann erst wirklich herzustellen. Diese Art der Finanzierung wurde bisher vor allem von Projekten gestartet, die eben keine große Firma hinter sich haben und so einfach nicht das Geld haben auf Verdacht von Erfolg mal schnell Geld zu investieren.
Und was bedeutet das fürs Rollenspiel? Wie die meisten von euch wissen, gab es schon einige ganze Rollenspiele oder Rollenspielprodukte, die den Weg gegangen sind. Do: Pilgrims of the Flying Temple, Hellas und so weiter. Wenn ihr in den Blogs mitlest, hört ihr eh alle 1-2 Wochen etwas über das ein oder andere Projekt.
Ihr könnt auch einfach selber schauen. Ein zwei Rollenspiel-Projekte sind eigentlich fast zu jeder Zeit zu finden. Leider gibt es zwar keine eigene Kategorie aber mit dieser Suche solltet ihr zumindest das meiste finden (auf Kickstarter) http://www.kickstarter.com/projects/search?term=RPG
Leider sind da auch ein zwar digitale RPGs zwischen aber auch ohne die bleiben genug Projekte übrig.
Ihr könnt auch einfach hier in den Thread im Tanelorn schauen. Da finden sich die meisten: http://tanelorn.net/index.php/topic,73783.0.html
Der Punkt auf den ich hinauswill ist aber ein anderer. Viele von euch werden vom V20 Companion Buch von White Wolf gehört haben. Das ganze wurde auch über Kickstarter finanziert und hat damit die Szene für uns verändert.
Vorher standen hinter solchen Projekten immer kleine Spiele von Typen, die ihr Spiel geliebt haben, aber eben keinen Verlag hatten. Sicher die meisten hätten auch ein PDF einigermaßen layouten können und es auf die Welt umsonst loslassen. Allerdings sind es viele Spiele einfach wert etwas mehr Arbeit in sie zu stecken und ihnen ein bessere Layout, Illustrationen und eine Druckversion zu spendieren. DAS was die RPG Szene im Crowd Funding.
White Wolf auf der anderen Seite, hat sicherlich gerade einige Probleme und die V20 Edition ist auch irgendwie nicht "normal" entstanden, aber es ist immer noch ein echter Verlag der dahinter steckt. Das ganze hat nun weniger den Eindruck von einer überzeugten Person, die einfach nicht das Geld hat, sondern mehr von einer Firma, die sich nicht sicher ist überhaupt am Produkt zu verdienen.
Für mich verwässert das massiv den "wir haben die Macht!" Aspekt vom Crowd Funding.
Andererseits: Man kann auch argumentieren, dass das doch egal ist. Hauptsache ein weiteres Buch auf dem Markt, was Leute glücklich macht.
Zumindest ich habe jedoch dieses vielleicht etwas unlogische Gefühl verdrängt zu werden. Kickstarter (oder für uns deutsche Startnext) war immer durch Individuen oder Garagenfirmas von uns vertreten. Die großen Jungs fühlen sich halt wie ein Fremdkörper an.
Wie auch immer. Ich kann zwar nicht versprechen, dass wir auf d6ideas niemals Crowd Funding nutzen werden, aber zumindest die Artikel diese Woche sind noch umsonst:
Am Dienstag geht in die Nächste "Was ist…?" Runde mit dem Begriff Cerulean Cossack. Allerdings diesmal nur auf Englisch, da ja letzte Woche "Was ist?" nur auf deutsch war. Ausgleich muss sein.
AmDonnerstag kommt dann ein deutscher und englischer Artikel über Unknown Armies: Der Troll.
Ebenfalls zweisprachig ist die Fortsetzung des Nydele Settings, dieam Samstag auf deutsc und englisch erscheint.